Our Mission: Revive California's Freshwater Flows
The Nature Conservancy has a plan—grounded in science—to revive the rivers, wetlands and aquifers that form California's water supplies. Because knowing when and where nature needs water will allow us to reconcile California's water needs with the realities of climate change.
Our Plan
Modernize the science. Precisely identify when and where nature needs water to drive a resilient water future.
Make rivers flow again. Drive policy and partnerships to return flows to rivers and aquifers.
Rewild farmlands. Work with farmers to rebalance water use so wildlife can thrive.
Water security in California is under threat. More than a million people lack access to safe, affordable drinking water. Our highly-engineered system of dams, canals and levees—originally built to harness snowmelt—is poorly suited for today's more variable rain and snow patterns. Because water use greatly exceeds annual supply, California is running a water deficit. If we continue on our current trajectory, over half of California's freshwater plants and animals could be lost in our children's lifetimes. It is past time to change the way we manage our water.
This transition to better management will be tough. It will require California to use less water and, in some cases, not "use" it at all, but instead leave water in streams and aquifers. These changes will revive our rivers, protect the water under our feet and ensure that Californians have reliable and resilient water supplies.
Nature isn't just off in some Sierra Nevada stream—it's flowing out of our taps. Protecting water for nature means protecting it for ourselves.
In California and around the world, rivers are the lifelines of our natural and human communities. Flowing throughout our state's deserts, redwood forests, Sierra mountains and great Central Valley, California's rivers provide a home for thousands of freshwater species, supply drinking water to more than 30 million Californians and are a significant water source for our $40 billion agricultural economy. They were also once home to many of the largest salmon migrations on the Pacific Coast—with seasonal runs in coastal rivers and the Central Valley numbering in the hundreds of thousands—a natural phenomenon that has dwindled to a trickle.
California's outdated approaches to water management are failing to meet the water needs of people and nature, especially when water is the most scarce during the summer. By taking huge volumes of water directly from our rivers and by storing large amounts behind dams, we've severely altered how much water is flowing in our rivers and when. The amount of water in our rivers naturally varies from season to season throughout the year—and species like salmon and steelhead have evolved according to this fluctuation. But human alteration has left few resources for even the best drought-adapted species. At its worst, overuse and inefficient management are drying up some rivers during the summer, leaving no water for fish or for people.
The good news is that in many cases, by being more efficient with our water use and dynamically managing when we take water from rivers, we can meet the needs of both people and river ecosystems. To overcome the challenges our rivers face, we are:
Through these approaches, we are helping bring water security to people and ensuring enough water is left in rivers at the right times so salmon, steelhead and other river species can thrive. Since 2009, we have worked with partners to restore seasonal flow patterns to four rivers that are critically important to salmon and have purchased or facilitated more than 26,000 acre-feet (more than 8.5 billion gallons) of water to be left in rivers to support wildlife. This work complements TNC's legacy of river habitat conservation for salmon and steelhead on more than 5,000 river miles statewide.
Thriving Birds and Wetlands
California's Central Valley used to be a 10 million-acre wilderness, dotted with more than 4 million acres of lush wetlands. These wetlands made it prime habitat for tens of millions of birds on their yearly migration along the Pacific Flyway, from the taiga of the Arctic to the coastlines and forests of South America. 
Today, more than 95% of those wetlands have disappeared, lost to farmland, urban sprawl, and an overburdened water system. Only about 200,000 acres of seasonal wetland remain, contained within a relatively small but critical number of public and private refuges. Unfortunately this habitat is not enough to support the millions of migratory birds that fly through looking for a place to land. 
Many species that once depended on these vast wetlands at key times of year, are now in deep trouble. Shorebirds, of which there are over 25 species that migrate through California, are particularly imperiled. California is considered to be one of the top 20 most threatened bird habitats in the country, and shorebird populations have declined by almost 40% in just the last 50 years. Their remaining habitat is at risk with predicted increases in the frequency and severity of drought. Even in very wet years, suitable habitat is not always available when birds need it. 
Fortunately, we've been hard at work piloting and implementing approaches to support the wetland habitat we have left and creatively use farmland to fill the habitat gap. To create enough habitat for migrating shorebirds, we are:
Purchasing and delivering water to farmland and existing public wetlands.

Creating "pop-up" wetlands for birds on farmland—essentially, Airbnb for birds—using big data and a reverse auction market to select the highest value habitat, and proliferating this technique using a network approach.

Building on this "pop-up" model to replenish underground aquifers, leading to benefits to birds, as well as farmers and people who rely on groundwater.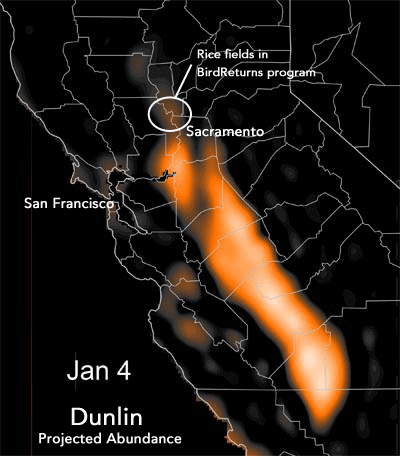 Since 2014, we have partnered with farmers to create over 60,000 acres of high-quality, seasonal habitat, used by over 1 million migratory birds. Through the scaling of these approaches, we will seek to create 350,000 new acres of habitat annually by 2050 so that California's shorebird populations, and the Pacific Flyway at large, can grow and thrive.
Aquifers underground formed over millions of years. They are now one of the primary freshwater sources in California. About 85% of Californians depend on this underground water (known as groundwater) for some portion of their water supply. In a wet year in California, aquifers provide 40% of the water people use—in dry years, that number jumps to 60%. These percentages are even higher in the agricultural Central Valley and Central Coast. People pump this water out of the ground for drinking and irrigation, and native plants stretch their roots down deep to reach the water, creating wildlife habitat. 
Unfortunately, in many places, people are pumping this groundwater faster than rain can replenish it. Along with droughts, the unsustainable pumping of groundwater is leading to drinking water shortages and declining water quality for disadvantaged communities. Dying crops, habitat loss, and species extinctions are also unfortunate side effects. In some areas, land has even sunk by up to 30 feet.
Fortunately, with the support of TNC, California passed the Sustainable Groundwater Management Act, which, for the first time, limits the amount of groundwater that can be pumped, in the most affected parts of the state. The Act requires that local water agencies devise plans to stabilize their groundwater pumping, and thanks to TNC's influence, it is one of only four pieces of legislation in the world that require nature's groundwater needs to be considered alongside people's. 
TNC is working to ensure that plans go beyond lip service and achieve actual sustainability. To do this, we're providing feedback to the State on how well the submitted plans address the water needs of nature and the drinking water needs of disadvantaged communities. We're also piloting solutions that simultaneously benefit wildlife, farmers, and disadvantaged communities, and making these solutions available to local water agencies that need to deliver on their sustainability plans. These solutions include: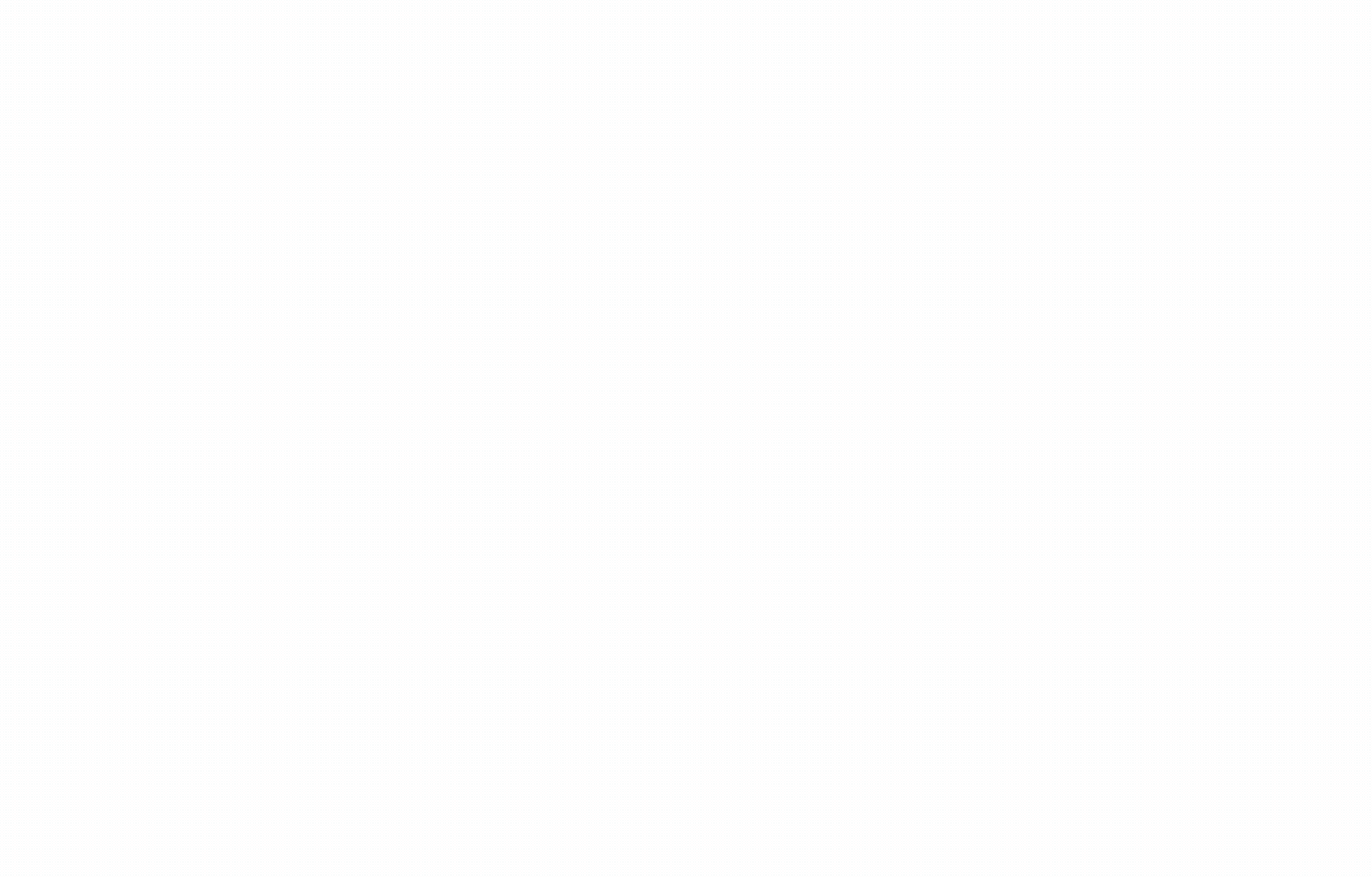 Finally, given that groundwater is a primary water source in locations outside the Central Valley as well, TNC is working to expand sustainable groundwater management policies to cover the entire state. 
Our goal is to sustain 3.6 million acres of groundwater-dependent ecosystems by 2050, providing habitat for more than 1,500 species of plants and animals. Through all this work, we will enable sustainable groundwater-use that gives people a reliable and resilient water supply, while also allowing groundwater-dependent wildlife to flourish.
Make a Difference in California
Help us support sustainable water management that benefits both people and nature.