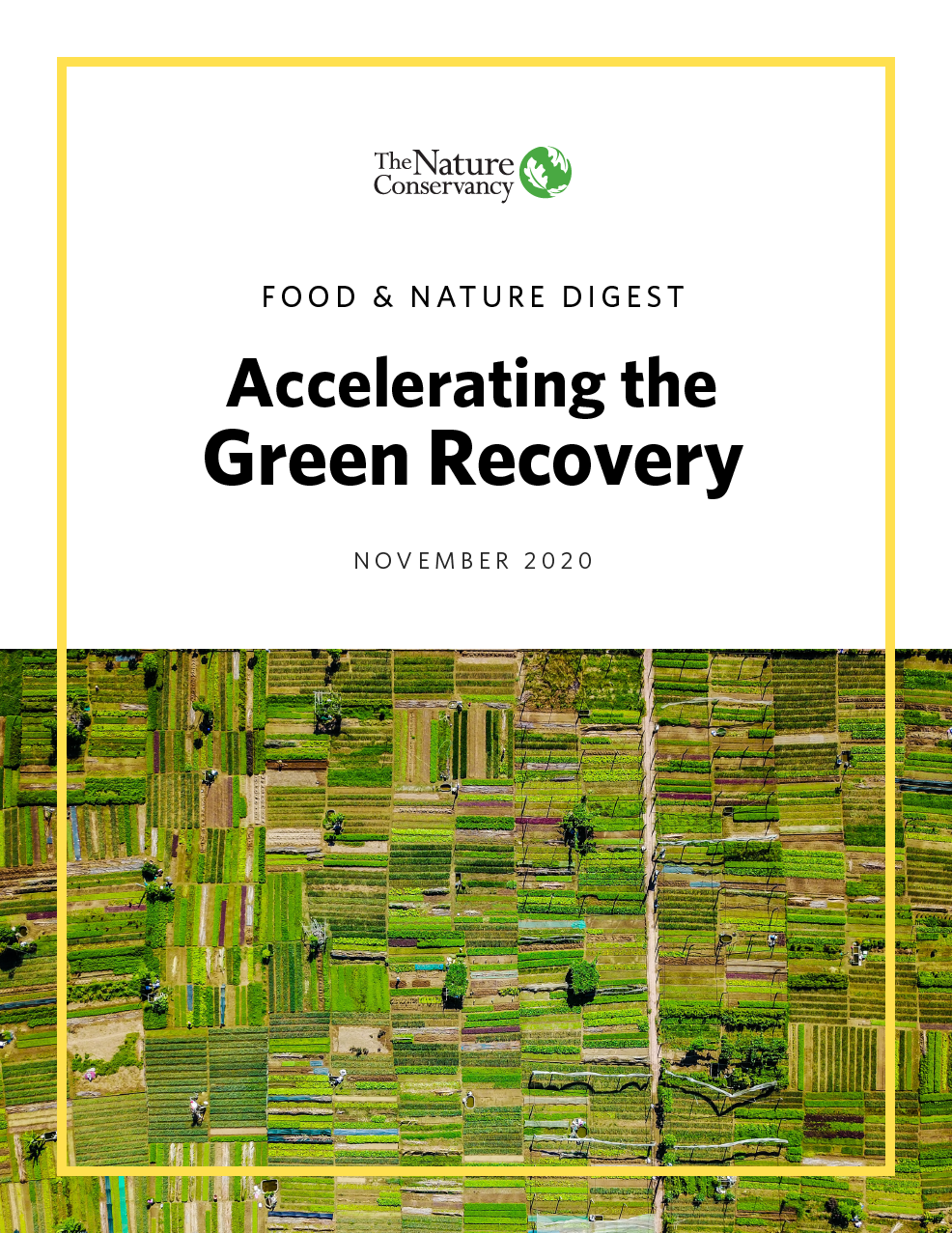 Food & Nature Digest: Accelerating the Green Recovery
The global market analysis takes a closer look at environmental sustainability in the food, beverage and agricultural sectors.
DOWNLOAD
Read the Smart Brief
---
Campaign
Nature Now
Biodiversity—the variety of all life on Earth—supports the health and wealth of our societies. It is also declining at an alarming rate. But there is still time to reverse course.
Explore Our Research
Download and view our latest research and solutions to some of the planet's most pressing issues, including climate change, food and water security, and city growth.
Program Overview
How We Work
The Nature Conservancy is unlocking investment in nature through a unique mix of open-source science, real-world solutions and local-to-global partnership