Volunteering in Ohio
Become a part of our volunteer community and help steward Ohio's natural areas for people and wildlife.
Welcome to Our Ohio Volunteer Program!

Thank you for your interest in helping advance our work. There is much to be done, and we need your help. When you sign up to volunteer for The Nature Conservancy, you will be welcomed into a family of dedicated individuals committed to protecting our state's finest natural areas.
Whether you are interested in getting your boots dirty on our trails or organizing data at our office, we have a role for you.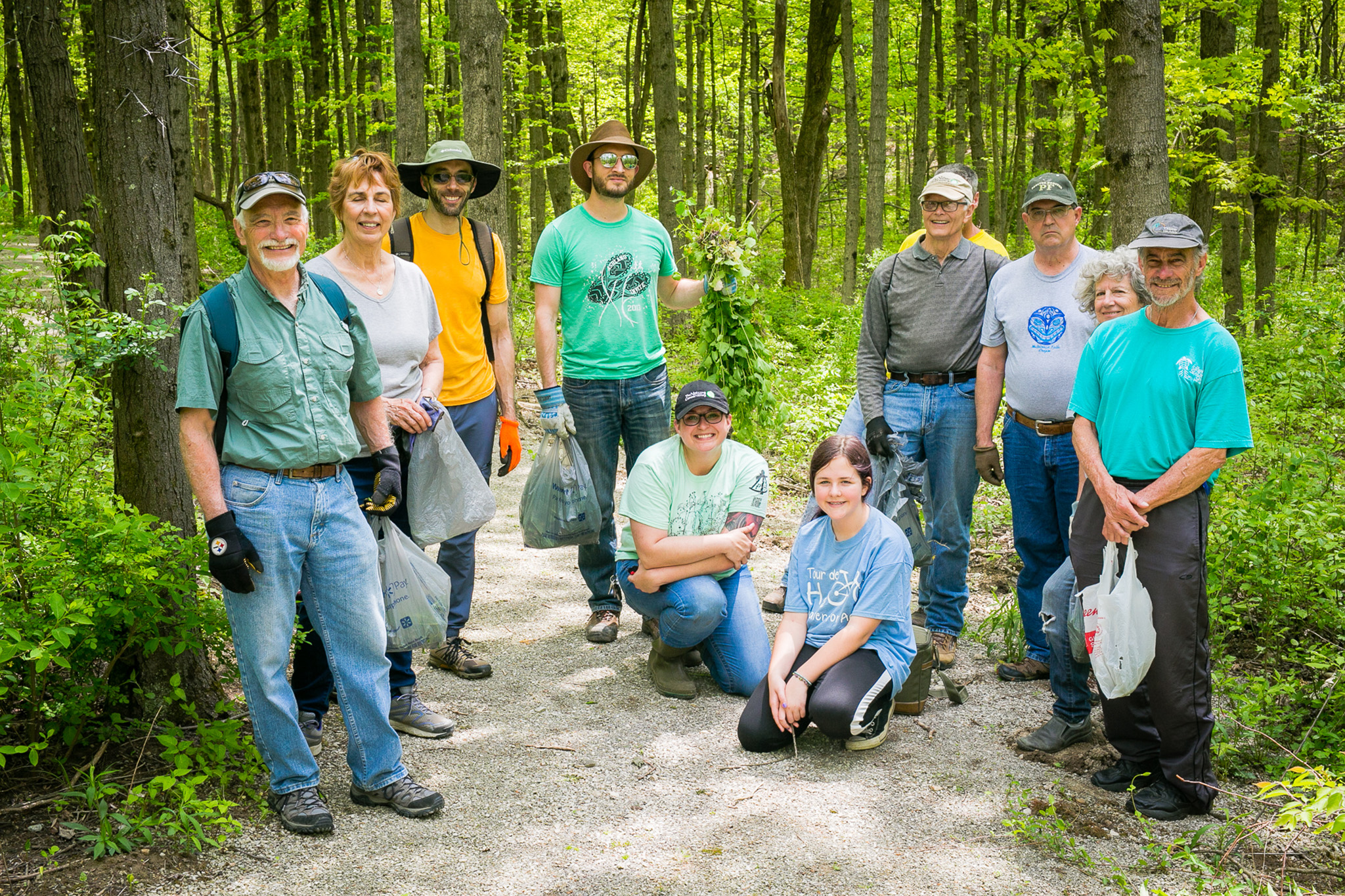 Volunteer Work Day
Volunteers pull garlic mustard at Big Darby Headwaters Nature Preserve
©

David Ike
Use this Volunteer Information Form to tell us about your interests and let us know the best way to reach you. Send this form to our Volunteer Coordinator, Angela Burke, at ohvolunteer@tnc.org. You will then be added to our volunteer email list and will receive updates on events in your area. Learn more about our volunteer program by reading our Volunteer Handbook in the Volunteer Resources section below.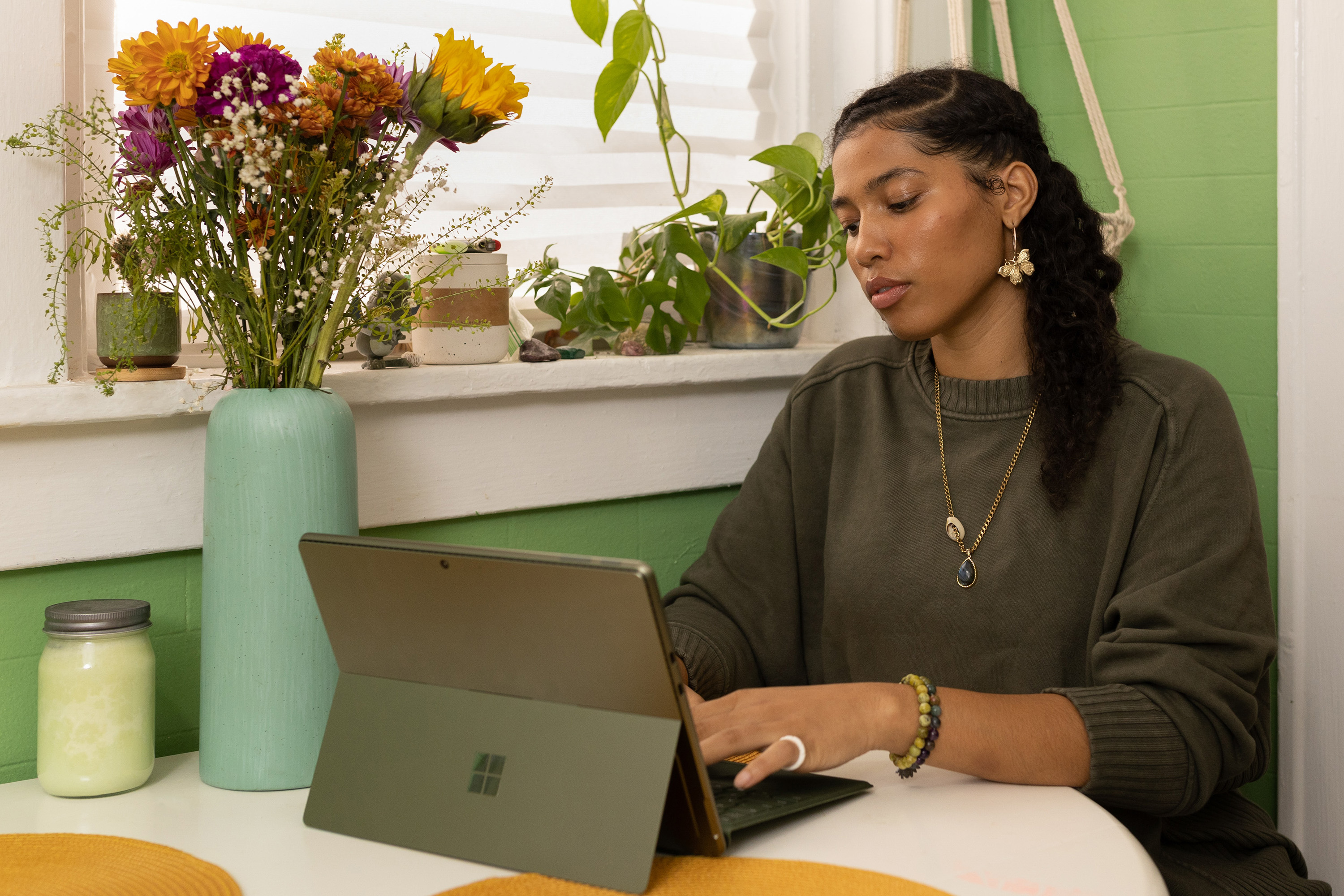 Virtual Volunteer Orientation
Join TNC Ohio staff for a virtual orientation to learn more about volunteering opportunities near you.
©

Unsplash
Virtual Volunteer Orientation
Knowing what to expect and what to do when you first start volunteering can be overwhelming. The Nature Conservancy has many online resources that can help get you started. And, starting in 2023, local staff will be hosting virtual orientations for volunteers to get an insider's look at what participating in a volunteer project or event is like. These orientations occur every other month for one hour. Reach out to ohvolunteer@tnc.org to learn more or to sign up for an orientation.
Volunteer Opportunities
Tree Planting

Once dominated by forests, Ohio's landscape has been heavily altered since colonization. Volunteers can help restore the beauty and bounty of our forests and protect the integrity of wildlife habitat through tree planting.
Native Plant Stewardship

Nuisance plants threaten Ohio's natural areas by displacing native plants, degrading wildlife habitat and increasing erosion and siltation in streams. Volunteers can help TNC remove these plants from preserves throughout the state.
Seed Collection

Native plants are critically important to the health of ecosystems. Volunteers can help TNC collect native plant seeds that will be propagated and used in restoration and habitat protection projects throughout the state.
Education and Outreach

There are so many opportunities to engage nature lovers through education and outreach at TNC. Volunteers can lead a nature hike or engage visitors at our Bissell Nature Center at the Grand River Conservation Campus in Ashtabula County.
Trail Maintenance

Trail maintenance is essential in keeping preserves neat and natural so they can continue to be a source of pride for the community and a refuge for rare plants and animals. Volunteers can help TNC with routine trail upkeep like removing debris.
Wildlife and Habitat Monitoring

Understanding changes in the land or wildlife abundance is critical to the conservation of natural areas. From documenting different pollinators to monitoring the native plant communities, volunteers can help us evaluate changes over time.
Get in Touch!
Our energetic Community and Conservation Specialist Angie Burke will help you jump right in to becoming a volunteer. Whether you've done conservation work before or you are just learning how to get started, Angie can help you find your footing and will welcome you into our community.
Ongoing Volunteer Opportunities by Region:
We have a few opportunities for individuals to take ownership of projects. Contact Community and Conservation Specialist Angie Burke at ohvolunteer@tnc.org if you are interested in any of the following:
Northwest Ohio

Northeast Ohio
Central Ohio
Southern Ohio
TNC Ohio Volunteer Resources