Resilience is Personal
The Nature Conservancy is focused on helping natural systems adapt and endure. That commitment to resiliency is a unifying quality that connects and motivates our staff, partners, supporters and volunteers.
Take a look at these stories from some of the people and places that exemplify how we are confronting urgent challenges so that nature and people can thrive in harmony. 
Fresh Water, Farming & Family: Leadership and Vision
From flooded fields to crop loss during droughts, farmers are on the front line of many of the impacts of climate change. That's why The Nature Conservancy is working with the agricultural community—fostering innovations in technology, collaborating with producers to use resources more efficiently and promoting policies that enable sustainability. 
Read about our work to help nature thrive while feeding the world.
Donate Today
Shari gives to TNC so that her family's agricultural heritage can carry on. Charlie's commitment to conservation is part of his father's legacy. Join Shari and Charlie—give to TNC today to help us secure fresh water, feed the world and foster a love of nature in future generations.
Bison Rising: Nachusa Grasslands, Present and Future
TNC has worked to restore Nachusa Grasslands since the 1980s. There are many indicators of success—recovery of several species including bison, hundreds of engaged volunteers, and increased understanding of how to restore native prairie.
Recent points of pride include:
The construction of a new visitor and research center, made possible by generous supporters after a devastating fire.
Relocating bison from the Nachusa herd to Indigenous lands as part of our growing efforts to work alongside and in support of these communities and their goals.
From the Halls of Influence to the Fireline: Women Leading the Way
It is diversity that makes nature work. That truism also applies to conservation. The Nature Conservancy's work is best advanced when diverse teams, partners, and local communities are working together to better understand and protect the planet. That's why in Illinois, we are lifting up the vision, innovation and hard work of the women who are changing the face of conservation.
One Key Strategy: More Women in Fire
Many forests and grasslands need fire to trigger cycles of renewal and to reduce fuel loads. TNC has promoted and expanded the use of prescribed fire for decades. Today, as damaging wildfires become more frequent and more severe in the face of climate change, we see significant demand for skilled professionals who know how to manage fire. TNC is working to bring more women to the fireline in Illinois and beyond.
The Illinois-Belize Connection: Local to Global Conservation
After the Amazon, Mesoamerica's Maya Forest is the largest remaining tropical rainforest in the Americas. In 2021, the Nature Conservancy and a coalition of partners conserved 236,000 acres of the Maya Forest in Belize that harbors an incredible array of wildlife including 400 speices of birds - a success that has significance for our local bird populations.
Our land conservation work around the world not only protects wildlife habitat, but also helps in the global effort to combat climate change. Whether in Belize or Illinois, when forests, grasslands and other natural systems are removed, the carbon they store escapes into the atmosphere.
Birds of Belize... and Illinois
Many of the birds you look forward to seeing locally in the spring are also found in or migrate to Belize, including the Ruby-throated hummingbird, Wood thrush, Eastern kingbird, Yellow-throated vireo, Red-eye vireo, Black-and-white warbler, Cerulean warbler (threatened in Illinois), Hooded warbler, Kentucky warbler and the Scarlet tanager.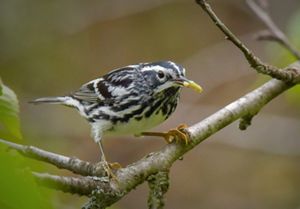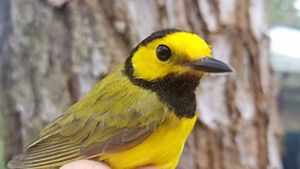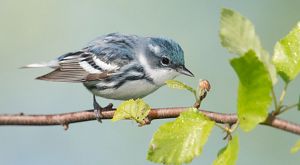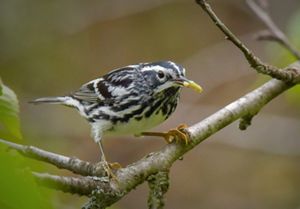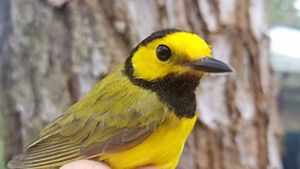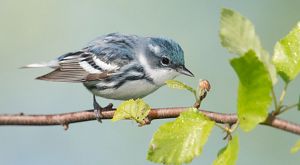 Give a Gift
Your donation provides critical support in helping natural systems adapt and endure.
Donate Now