Mapping a Renewable Future in North Macedonia
Smart siting is a win for climate, nature and communities.
Explore the map
With a population of just over two million people, the small Western Balkan country of North Macedonia is already punching above its weight when it comes to renewable energy. Even though the country has historically been dependent on lignite coal mining for around 30% and gas imports for an additional 15% of its electricity production, it has nonetheless set very ambitious goals for decarbonization.
As part of the Powering Past Coal Alliance, North Macedonia has committed to a coal phase-out by 2027. It was also the first contracting party to the Energy Community to complete a National Energy and Climate Plan (NECP)—committing to increase the share of renewable energy sources in its gross energy consumption to 38% by 2030.
And the country is well on its way to achieving these goals. The Oslomej solar park, built on a former lignite open pit mining site, is already partly operational and will have an installed capacity of 120 MW when fully completed. There are also a series of auctions for solar power investments to ensure more solar PV projects in the pipeline.
However, despite its small land area, North Macedonia also stands out as a biodiversity hotspot, housing a significant portion of Europe's biodiversity. This includes 64% of the continent's bird species and 34% of mammal species—all on an area smaller than 0.3% of the European subcontinent.
Like others in the region, North Macedonia must balance its need to rapidly accelerate the transition to renewables to secure its energy future with the need to ensure that future is one where both the country's nature and people thrive. 
Aerial view of solar panels at the Oslomej solar park in North Macedonia, which was recently built on the site of of a now-defunct coal mine.
Repurposing Land and Creating Green Jobs
Seeing the country's forward-thinking approach to renewables and natural beauty, The Nature Conservancy (TNC) identified North Macedonia as a prime candidate for the implementation of the smart siting approach currently being undertaken in Croatia and Serbia as well. Because the science and art of successful renewable siting requires consensus, TNC partnered with the Macedonian Academy of Sciences and Arts and NGO Ekosvest to undergo an extensive stakeholder consultation to help inform the scope of the analysis.
Feedback from these engagements underscored the importance of integrating low-impact energy siting into spatial planning, engaging local communities in energy projects, preserving habitats and articulating the overarching benefits of renewable energy. Moreover, there was an emphasis on prioritizing development on degraded land and avoiding high-value agricultural land.
A three step process is depicted for identifying land for siting renewable energy. Land should be assessed based on development potential, whether existing brownfield sites can be used, and other environmental considerations. From there, degraded and converted lands should be prioritized, and areas with high environmental conflict should be avoid, resulting in the ideal land for renewable energy development.
The results of the study are unambiguous: North Macedonia has an enormous untapped potential for renewable energy development. Even when completely excluding all important bird and plant areas, the potential comes to as much as 11 GW for solar PV and 0.35 GW for wind. This means that if only a half of these priority locations were built out, they could produce 7.7 terawatt-hours of electricity per year—which exceeds North Macedonia's current electricity consumption and could even fully cover the estimated electricity consumption in 2030 under the energy efficient scenario of the NECP.
By prioritizing development in brownfields, degraded and converted lands that also boast strong energy potential, the country can easily meet its renewable energy targets without impacting nature. It can also ensure that the jobs created by new wind and solar installations stay in the former mining communities so that no one is left behind in the transition.
Our Recommendations
The initiative undertaken in North Macedonia is a template that can be scaled and replicated across the region, provided there is robust political commitment and a clear strategic direction. Capitalizing on brownfields, degraded and converted lands for an ecologically sensitive and just energy transition presents an opportunity not only for sustainable energy generation, but also for restoring and repurposing land that has lost its primary utility.
With this in mind, we put forth the following recommendations:
click below to expand
We recommend integrating detailed maps that highlight brownfields, degraded, and converted lands into critical planning documents. Specifically, forthcoming iterations of the Energy Strategy of North Macedonia, the National Energy and Climate Plan (NECP), and plans for site-specific renewable energy auctions should consider these maps. The maps don't merely depict potential renewable energy sites, but also paint a picture of how energy scenarios can pragmatically evolve on the ground. By incorporating these insights, the government can craft well-informed, actionable policies that align with ground realities and future energy goals. The national government should also remove any legal barriers to siting renewables on mine sites and degraded land.

Collaboration is key. Local governments possess a unique vantage point and understanding of their terrains and communities. By forging synergies with local communities, NGOs, financial institutions, and the national government, they can identify and tap into potential energy sites. Such efforts can be instrumental in accelerating the local energy transition while also fostering community development and ownership.

By acknowledging and promoting the use of brownfields, degraded, and converted lands for nature-friendly energy generation, the Energy Community Secretariat can pave the way for more Contracting Parties to meet their NECP objectives. This can be done by promoting this approach within its Environmental Task Force and other expert groups, and by paving the way to use maps of renewable sites on brownfields, degraded, and converted lands as a means to remove permitting bottlenecks. This involves encouraging countries to prioritize and enable a legal framework for such an approach.

European multilateral and bilateral development finance institutions' investments in renewable energy are instrumental to develop projects successfully and to support increased private sector investments in clean energy. By prioritizing and frontloading the development and financing of projects in the identified low-impact sites, these institutions can ensure that they leverage investments not only to support decarbonization targets but also to create a greener place for current and future generations.  

It's prudent to be proactive. By actively referring to and integrating insights from the provided maps and methodologies during project planning and execution, developers can pre-emptively address potential challenges, reduce delays, and ensure that their projects align with nature and community needs.

We believe in the power of collaboration. Whether it's to adapt our strategies, refine methodologies, or share constructive feedback, we invite organizations and experts to engage with us. Such collaboration can not only refine our approach, but also inspire new, innovative solutions for sustainable energy transition. We invite civil society to use the maps to develop locally-owned projects and energy communities that will benefit from the analysis done.
Download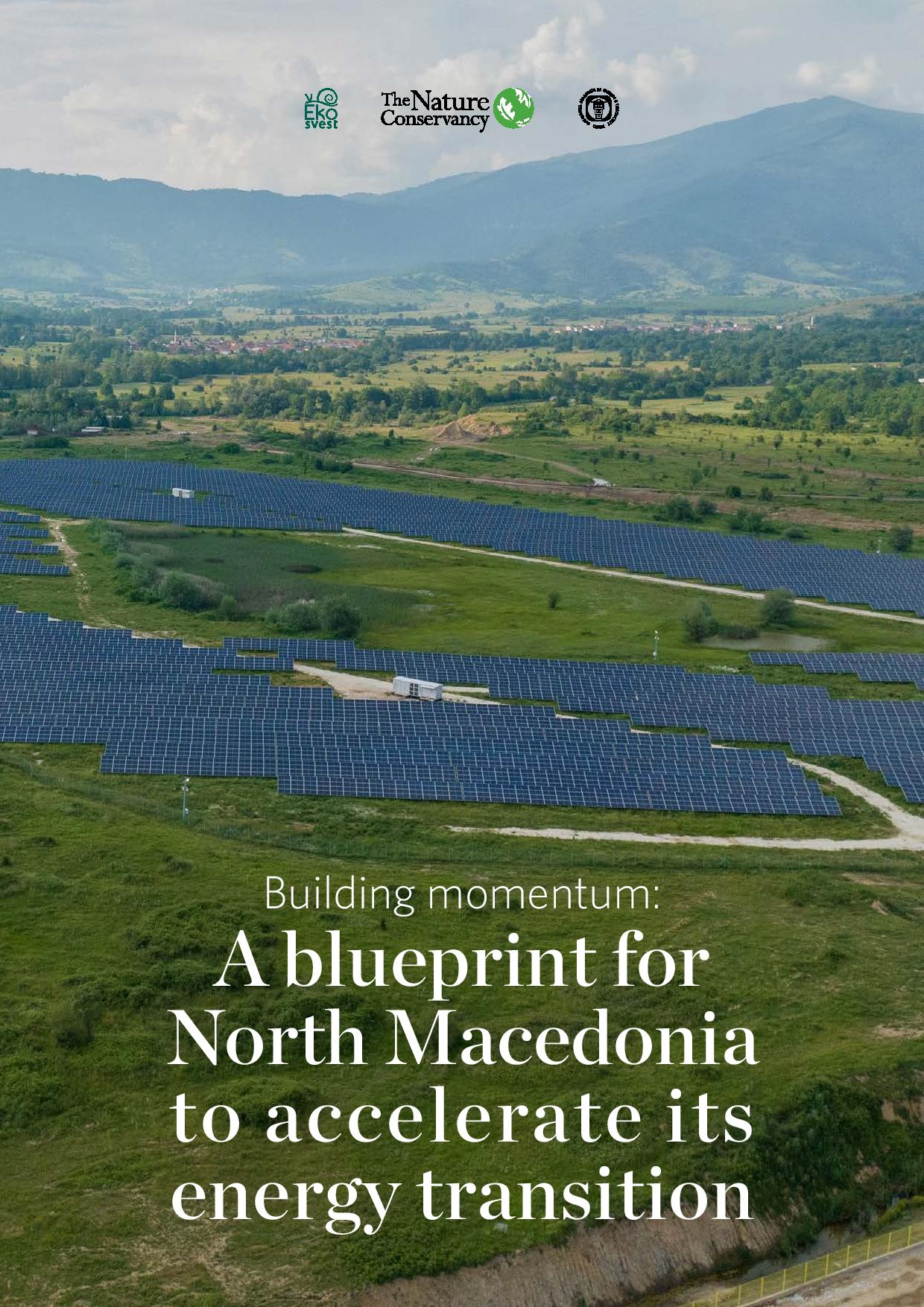 Global Insights Newsletter
Sign up to receive our Global Insights newsletter and other select content for thought leaders who believe that, together, we can build a better future for people and the planet. We address the sustainability issues of the moment and explore potential solutions—all in a five-minute read or less.