Ohio's natural areas support a thriving recreation industry and an array of plants and wildlife. Discover how we're protecting climate-resilient lands for all.
From the wet prairies near Toledo to the forests buffering Cincinnati and Cleveland and all the greenspace between them—Ohio exhibits a stunning collection of rare plant and animal diversity.
Unfortunately, Ohio's most biodiverse natural areas are isolated in small pockets sprinkled throughout the state, making them highly susceptible to further fragmentation and development. Without migratory corridors connecting high-quality habitats, wildlife cannot adapt to the dual pressures of climate change and human development. If we do not act now, we risk losing the places and species that make our shared home special. Learn more about how protecting and reconnecting Ohio's most climate-resilient lands can help ensure the health and integrity of natural areas, wildlife and people.
What We Hope to Accomplish by 2025
Land Protection

Protect 38,000 acres of Ohio's most climate-resilient lands
Invasive Species Management

Improve ecological management on 14,000 acres to treat and reduce the spread of invasive species, pests and pathogens
Conservation Spending

Ensure dollars in the Land and Water Conservation Fund are directed toward the right conservation priorities for the greatest impact
How We're Conserving Ohio's Climate-Resilient Lands
We're creating cutting-edge mapping tools to prioritize conservation in the areas most resilient to climate change. We're using innovative technology to manage forests, grasslands and wetlands to stamp out the invasive plants, pests and pathogens that threaten nature's health. And we're advocating for public policy solutions to secure funding for the programs that enable us to protect and maintain Ohio's irreplaceable lands and waters.
There is still time to conserve the lands and waters we love in ways that will help forge a more climate-resilient landscape. Learn more about how we're creating solutions for climate change in Ohio.
Creating and Protecting Habitat Corridors
Our Resilient and Connected Network research has identified 3.5 million acres of land in Ohio that possess climate-resilient characteristics, yet 80% of these lands remain unprotected. We must ensure that wildlife can move around to find food and shelter in a warming climate.
Resilient Land Mapping Tool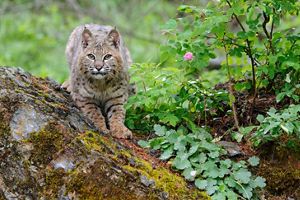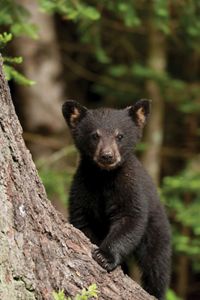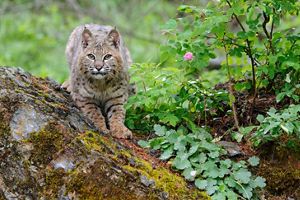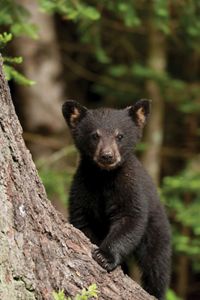 Connecting the Edge of Appalachia Preserve with Shawnee State Forest
Our work in the Sunshine Corridor—a land bridge between TNC's Edge of Appalachia Preserve and Shawnee State Forest in southern Ohio—is a shining example of how we're protecting and connecting important habitat corridors. Here, prairie openings, high-quality creeks and mature forests come together to create diverse and connected migratory pathways for wildlife. This model of conservation is taking place throughout the state, from the rolling hills of southern and eastern Ohio to freshwater systems like the Grand River in northeast Ohio.
Land Protection in Ohio
Ohio's natural areas are as bountiful as they are beautiful. Learn more about the lands we've recently protected in Ohio.
Saving Ohio's Prairies
For thousands of years, the prairies in southern Ohio thrived. Historic fire and grazing by large ungulates like bison and elk helped stave off succession, a natural process whereby a grassland becomes a forest as woody species overtake native grasses and wildflowers. But since colonization, disturbances in these habitats have been minimized or altogether eliminated, threatening the ecological integrity of prairie habitats like those found at the E. Lucy Braun Lynx Prairie in Adams County.
Using a variety of manual, mechanical and selective chemical control methods, TNC is working in partnership with Cincinnati Museum Center to mimic natural disturbance patterns to ensure that the rare prairie habitat continues to thrive. Removing large trees and shrubs ensures that sunlight can reach native grasses and the bountiful blooms that light up the prairie with color each summer.
Land Protection By the Numbers
30%

Percentage of the nation's lands and waters TNC is working to protect by 2030

65,000

Acres of land TNC has protected in Ohio since 1958

460

Acres of habitat treated for hemlock woolly adelgid and elongate hemlock scale
Combatting Invasive Species
The introduction and spread of non-native, invasive species can swiftly overcrowd habitats and devastate the landscapes that support native plants and wildlife. Our field staff works relentlessly each field season to keep invasive species at bay, but we cannot tackle this challenge alone. That's why we partner with many groups and volunteers, lending our knowledge and skills to help partners identify and control the spread of invasive species in every corner of the state. We also know that the better we manage our lands, like forests, the more carbon they can sequester, aiding in the fight against climate change, a known catalyst in the spread of invasive pests and pathogens.

Saving the Hemlock Forests
In northeast Ohio and across the eastern United States, hemlock forests face an uncertain future because of two tiny invasive pests: hemlock woolly adelgid (HWA) and elongate hemlock scale (EHS). Since the 1920s, HWA and EHS have killed millions of eastern hemlocks, but TNC is working hard to ensure that the few remaining hemlock forests in Ohio do not meet the same fate.
Eastern hemlocks support entire ecosystems by creating cool microclimates and moderating water temperature underneath their dense canopies, so losing them would have devastating effects on the streams and species they sustain. TNC's statewide presence and our ability to leverage public funding enables us to battle these formidable pests and pathogens by surveying and treating thousands of acres across county lines.
Learn More About Our Invasive Species Work
TNC and partners have surveyed nearly 3,000 acres of hemlocks and treated 460 acres for invasive pests. Learn more about how we're stewarding habitats and combatting invasive species in our "Saving a Keystone Species" article in our winter/spring 2022 newsletter.
Feature
Protecting Land Protects Plants and Animals
Our land protection efforts are helping to support a diversity of plants and animals by conserving the habitats they need to thrive. Learn more about how we're supporting endangered species in Ohio.
Advocating for State and Federal Funding
Addressing the dual challenges of climate change and biodiversity loss will not be possible without the right policies in place. We must diligently advocate for socially and environmentally friendly policies. For example, even though the Clean Ohio Fund is a permanent fixture in Ohio's constitution for open space conservation, farmland preservation and trail creation, we must ensure that the program is fully supported in the state's biennial Capital Bill. These and other programs mean better opportunities for people to connect with nature and are vital to the long-term health of our communities and natural areas.