Here's the challenge: Rivers around the world are no longer free-flowing, putting migratory fish species at risk of extinction and threatening the natural and human communities that depend on them.
Man-made dams, culverts and other barriers prevent migratory fish from reaching their feeding and breeding habitats, while the reservoirs behind dams that are filled with stagnant water become deadly hot tubs for aquatic animals. Climate change and habitat destruction amplify the threat.
Migratory Fish and Barriers by the Numbers
76%

Monitored populations of migratory freshwater fish have declined an average of 76% between 1970 and 2016.

1/3

Just one-third of the world's longest rivers remain free-flowing.

40%

River systems altered by dams and other barriers have led to 40% of America's fish species being listed as imperiled and many commercial fisheries being decimated.

2M

More than 2 million dams, culverts and other barriers across the United States block fish from migrating upstream.
Reconnecting Rivers in New Jersey
The Delaware River is the longest free-flowing river east of the Mississippi, but the same cannot be said for its key tributaries, which are blocked by thousands of dams, including more than 1,700 just in New Jersey. Many of the dams have outlived their usefulness and become hazardous, degrading water quality, disconnecting access to important spawning habitat for migratory fish and posing a danger to recreational paddlers. 
Maintenance and repair of an aging dam is costly, and in many cases removing it is the cheaper and more ecologically conscious option. The Nature Conservancy is working in New Jersey to remove key dams along the Paulins Kill and Pequest rivers that will benefit fish, wildlife and people.
Removing Dams in New Jersey
TNC has been working to restore sections of the Paulins Kill, the Delaware River's third largest tributary in New Jersey, that have deteriorated due to disrupted river flow, increased water temperature and degraded habitat. In 2018, six years into our local efforts, we reached a milestone by removing the Columbia Dam, an 18-foot-high, 300-foot-long barrier in Knowlton that had impaired water quality and blocked fish passage in the Paulins Kill for more than a century.
Removing the outdated structure reconnected 20 miles of river and stream habitat in the Paulins Kill to benefit aquatic wildlife, including migratory and local fish.
In 2022, we took out the 230-foot-wide County Line Dam in Stillwater. Though just four feet high, the dam was negatively impacting the waterway, accumulating sediment, impeding fish and threatening sensitive freshwater mussels downstream. Removing the barrier also eliminated the risk of storm-related failure for its private owner.
The next structure on TNC's list is Blairstown's Paulina Dam, slated for removal in 2023. When complete and combined with the other two dam removals, we will have reconnected 45 miles of river habitat in the Paulins Kill.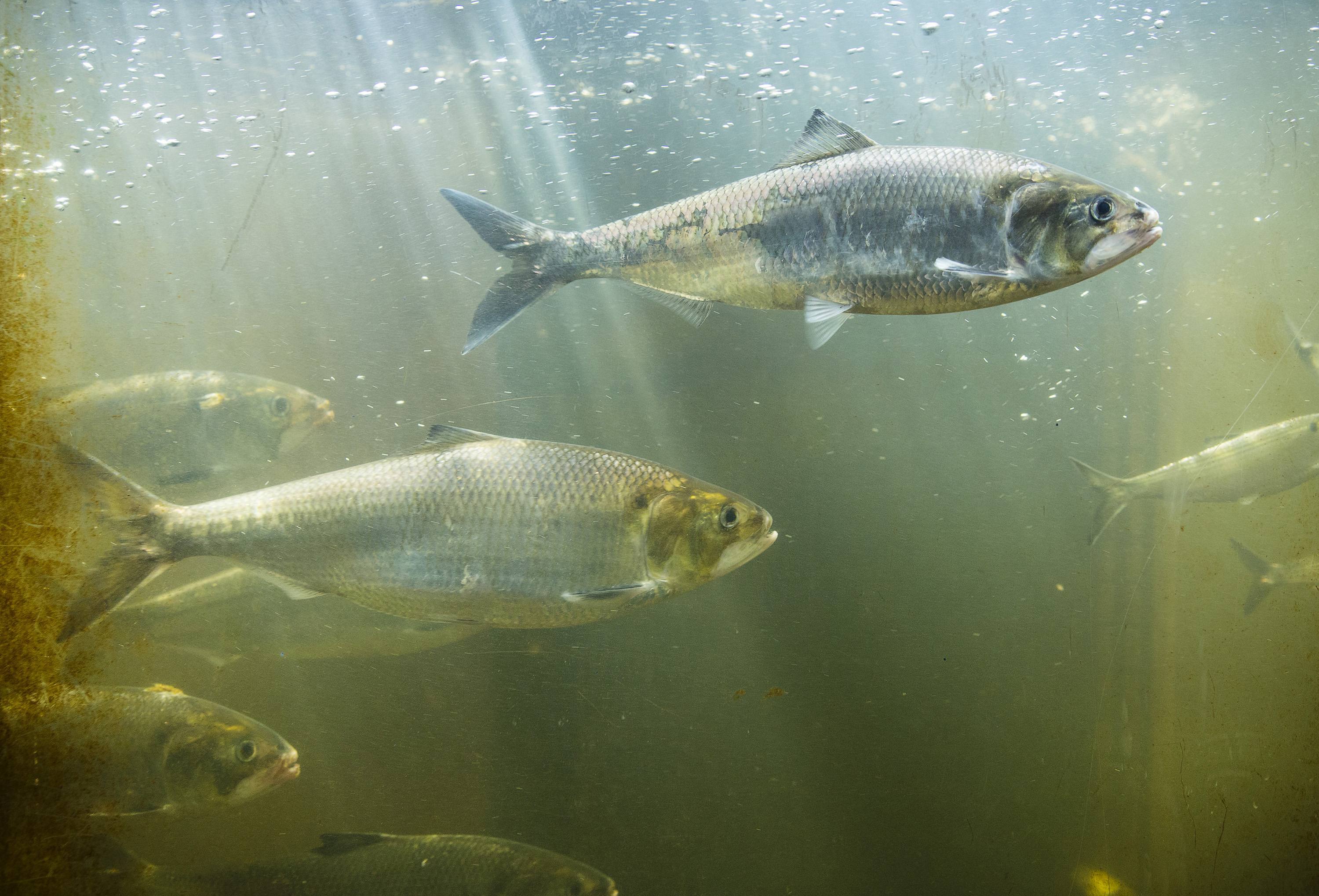 An Epic Return
Just weeks after the Columbia Dam removal, for the first time in more than a century, American shad were discovered upstream from the former dam site. This is an excellent indicator that water quality and habitat have improved in the Paulins Kill.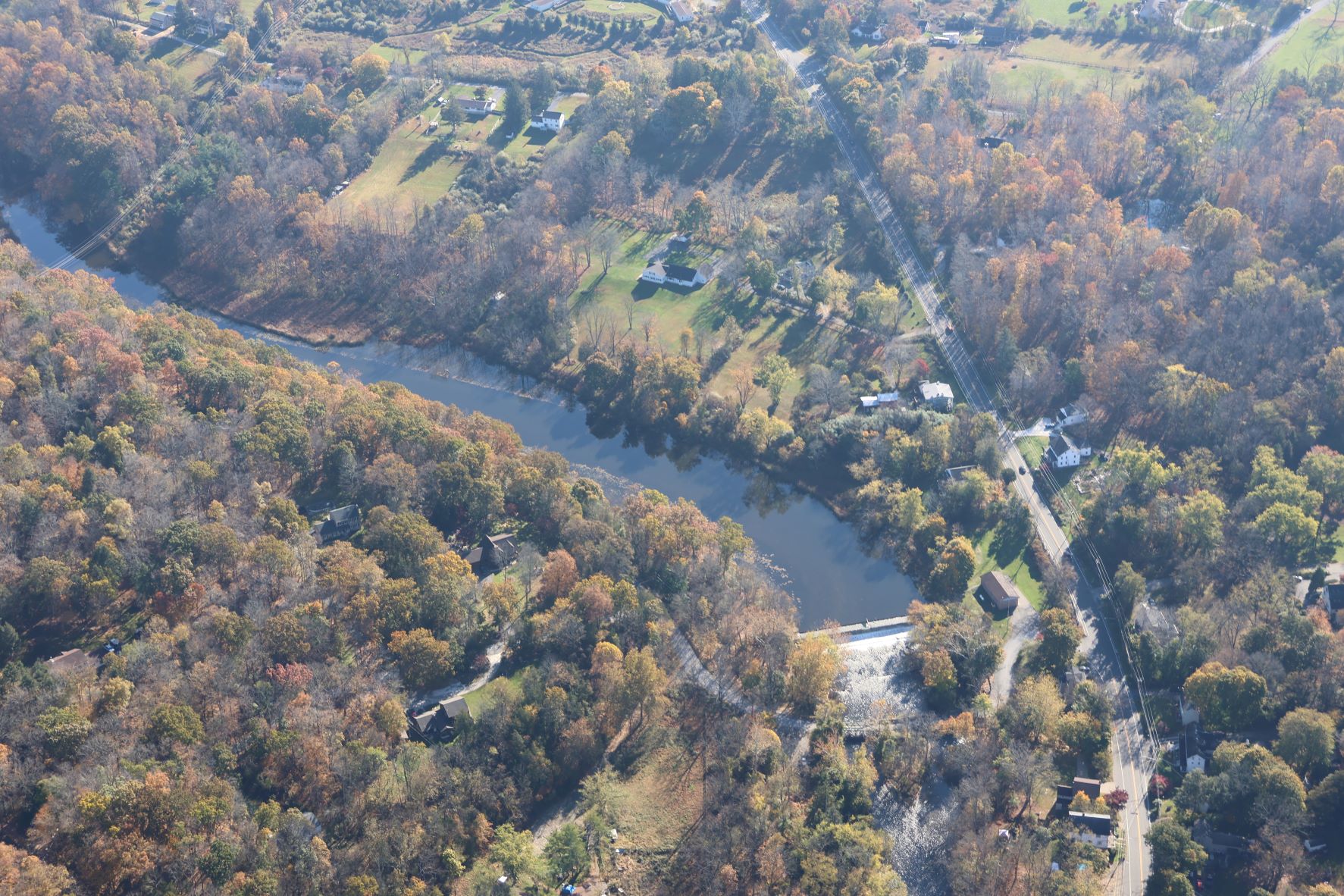 Paulina Dam
Aerial view of the Paulina Dam in Blairstown, slated for removal in 2023.
©
Jim Wright/TNC/LightHawk
Paulins Kill: A River on the Mend
Since removing the Columbia Dam, TNC has been monitoring the local ecology, and the results show a river on the mend: macroinvertebrates—small, aquatic organisms that sustain fish and indicate good water quality—are in abundance. Water temperatures are cooler, with less variation upstream and downstream. Migratory fish like American shad and native sea lamprey that rely on cool, freshwater streams for reproduction, have been recorded at the base of the next upstream dam, approximately 10 miles from where the Columbia Dam once stood.

Expand to see more
Collapse to see less
Cutting-edge eDNA Technology
To track progress in the Paulins Kill going forward, and in partnership with Rutgers University and the New Jersey Department of Environmental Protection Bureau of Freshwater Biological Monitoring, we are using cutting-edge Environmental DNA (or eDNA) testing, a process that detects skin cells and other molecular material shed by an organism to determine its presence in a habitat. Results from the technology, in addition to traditional sampling methods, will provide important information on the return of migratory fish, like American shad and sea lamprey, to their historic spawning grounds. 
Pequest: Leveraging Lessons
Insights from our success in the Paulins Kill are helping TNC shape a plan for the next neighboring Delaware River tributary, the Pequest River, where four successive dams in more than 10 miles are impeding natural flow, blocking fish movement and contributing to flooding problems.
With funding secured, TNC has begun extensive field studies, data collection, engineering planning and permitting to take out the Upper and Lower E.R. Collins dams, located closest to the confluence with the Delaware. Their removal, which could happen as early as 2025, will reconnect three miles of river habitat, improve water quality, enhance recreational opportunities and help ease flooding in downtown Belvidere. Farther upstream, the next two barriers are both in poor condition and partially breached, and we are in early stages of field studies, data collection and engineering planning to remove them.
The Pequest River ranks "high priority" in the NOAA Restoration Center's Northeast Region for fish passage due to the presence of multiple priority species. Removing all four dams will open almost 10 miles along the mainstem and reconnect 57 miles of nearby tributaries for American shad, blueback herring, alewife, American eel and native sea lamprey. It will also eliminate public safety hazards and boost eco-tourism to help revitalize the economies of river-adjacent communities. 
Statewide Dam Removal Partnership
The quantity of dams in New Jersey that warrant removal exceeds the capacity of any one organization. It will take teamwork to scale up efforts and make a difference for people and nature in dam-impaired river systems. As a leading member of the New Jersey Statewide Dam Removal Partnership, TNC is increasing dam removal education and capacity across state agencies, towns, project managers, engineers, construction crews and private dam owners.
The training and networking efforts have been successful, welcoming hundreds of people via online and in-person learning sessions and sparking exploration of many dam removals by governments, agencies and NGOs working together. 
Expand to see more
Collapse to see less