New Jersey Seasonal Natural Events
Our small state offers an abundance of amazing natural areas that you can visit year-round. What you'll see at each preserve changes with the seasons.
Winter Highlight: New Jersey Owls
The gorgeous autumn leaves have fallen from the trees, making it the perfect time to see and listen for owls. New Jersey is home to a variety of owls, including the great horned, saw-whet, barred, barn, Eastern screech, long-eared and short-eared owls. In recent winters, we've been lucky enough to see snowy owls as they migrate south.
Winter Birding in Cape May
The South Cape May Meadows Preserve is a year-round top birding destination. Even during winter, the birding doesn't have to come to an end! Wintering owls, ducks, hawks, and eagles are just some of the reasons why winter birding is so thrilling during the colder months. Whether you're interested in seeing late-season migrant raptors such as the Red-tailed Hawks or Northern Harriers, or you're on the lookout for waterfowl like Buffleheads or Teals, The South Cape May Meadows Preserve is where you want to be.
The Feet You'll Meet
Snowfall in New Jersey makes for a great opportunity to put your animal tracking skills to the test. From white tailed deer, to red fox, to black bear, you'll never know whose tracks you'll stumble upon on our nature preserve trails. You might even be lucky enough to see tracks from the elusive New Jersey bobcat at our Johnsonburg Swamp Preserve.
Wonderful Winter Waterfowl
After a busy fall migration for songbirds and raptors, winter is the time for migratory waterfowl to shine. The freshwater ponds at our South Cape May Meadows and Garrett Family Preserves come to life with Northern shovelers, American black ducks, gadwalls, and green-winged teals, just to name a few!
Busy Bald Eagles
While the rest of us are cooped up inside avoiding the cold, bald eagles in Southern New Jersey are busy preparing for their nesting season. Throughout December, they can be seen gathering sticks, grass, and other materials to repair and rebuild their nests. Just two weeks in to the New Year, they will start laying eggs. At our Maurice River Bluffs Preserve, visitors can watch this process from start to finish, as there are incredible views of a nest from our floating dock. The Maurice River and surrounding marshes provide excellent habitat for them. Be on the lookout for bald eagles hunting along the river and in the vast marshes.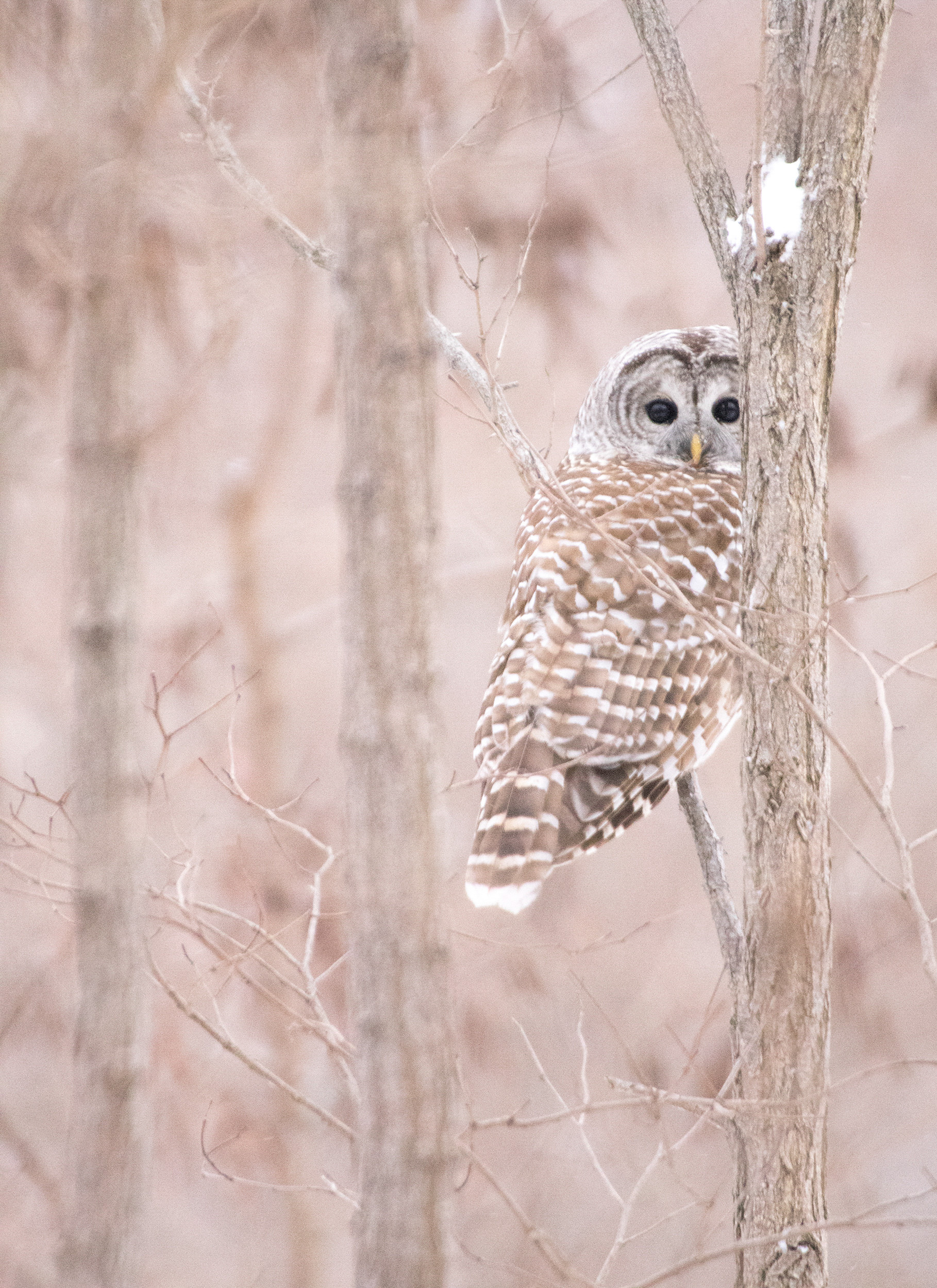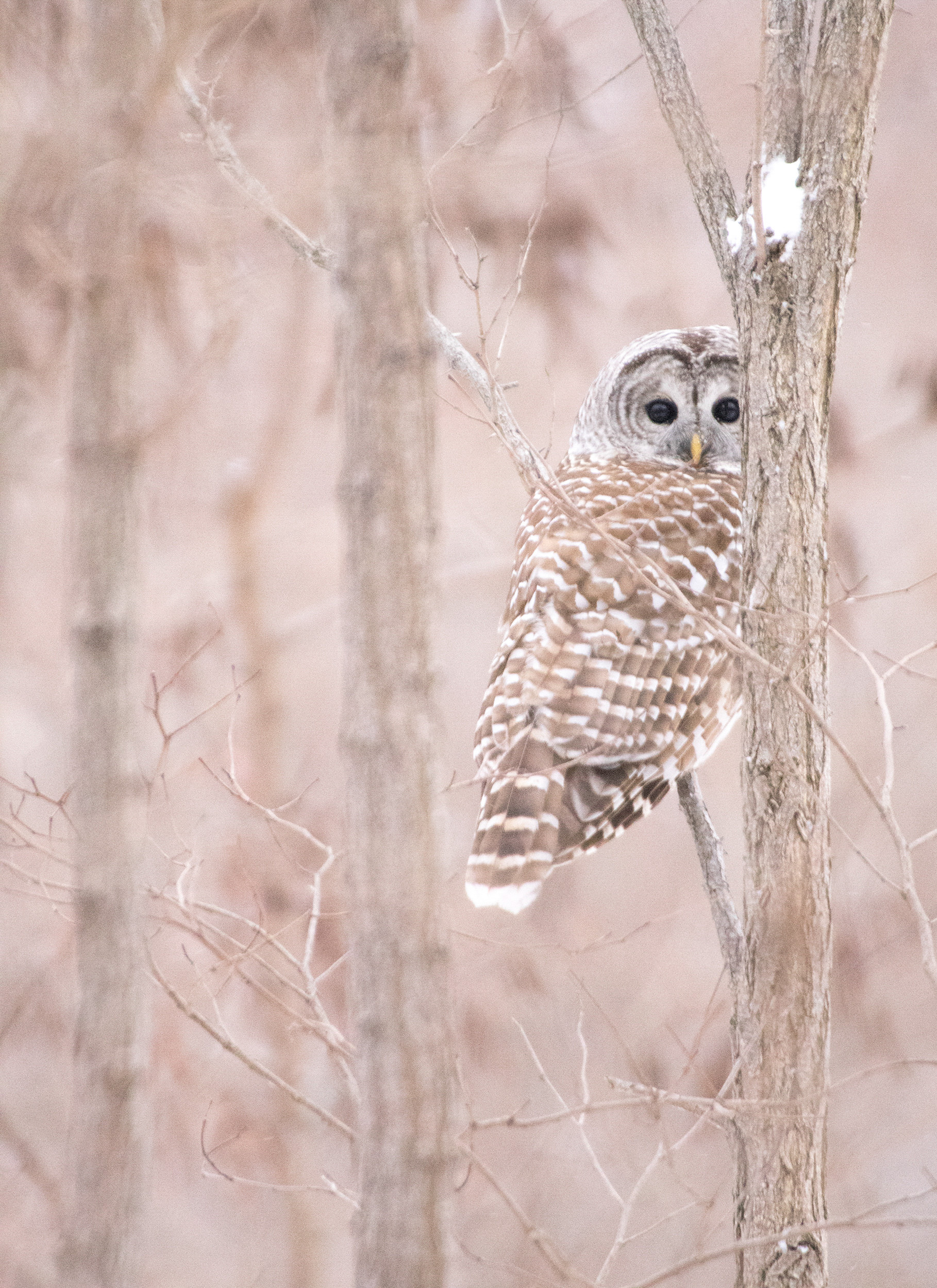 Autumn Highlight: Fall Migration
Cape May, New Jersey is a fall migration hot spot and an excellent time of year to visit both our South Cape May Meadows Preserve and Garrett Family Preserve at Cape Island Creek. Expect to see songbirds, hawks, owls, monarchs and dragonflies as they funnel into southern New Jersey's peninsula in great numbers. Visitors to both preserves can enjoy amenities like maintained trails, a picnic pavilion, bird blinds, benches, visitor kiosks and artists' easels.
Vibrant Fall Colors
In northern New Jersey, the leaves start to change from greens to golds and reds early at High Mountain Park Preserve. The preserve's panaramic vistas, stunning views and 11 miles of hiking trails through dense forests provide visitors with a beautiful backdrop to view fall foliage at its finest. Be sure to check out the rock shelters in the Franklin Clove section of the preserve, determined to be sites of prehistoric human habitation. Native Americans of the Lenape tribe wintered in the Clove during the 1600s.
Migrating Monarchs and Gorgeous Goldenrod
In autumn, a must-see is the gorgeous Goldenrod that blankets much of the Garrett Family Preserve in Cape Island Creek. This bright flowering plant blooms in late August through October and is an important source of nectar for migrating monarch butterflies.
Fall is for fungi at the Maurice River Bluffs Preserve! Plan your visit a day or so after a good rain and you will see a plethora of different species. Take advantage of the 6 mile trail system, complete with a 35-foot long bridge, steps and rails throughout the steeper parts that make the trails accessible to all levels of hikers.
Scenic Swamp
During autumn at Johnsonburg Swamp Preserve, visitors experience the color of familiar favorites, and also that of natural wonders that are less common. A must-see located in the heart of the preserve is Mud Pond, a limestone wetland providing excellent habitat for rare plant species, along with waterfowl and other wildlife. The scenic limestone outcrops that overlook the pond to the west and north are the largest rock formations of their kind in the state.
A Bevy of Birds
Another fall spectacle you won't want to miss is the annual tree swallow migration at the South Cape May Meadows Preserve. Here's a sneak peek in the video below.
Support Our Work in New Jersey
Help us protect these lands and waters so that generations to come of people and wildlife can enjoy them and benefit from the clean water, air and habitats.