The quote "many hands make light work," attributed to John Heywood, has stuck with me over the years. It rings true—always.
The very best things I have been a part of in life have involved the sharing of talents and burdens. Meeting our conservation objectives is no exception.
In simple terms, The Nature Conservancy's mission is about creating a world where both people and nature thrive. There is no silver bullet, no single idea, no brilliant individual strategy capable of creating such a vision. Hope lies in the fruits of collective talent, shared burden, and cooperative action.
This volume of Missouri Action and Impact celebrates that reality and highlights a collection of the many partnerships made possible by your investment in us—your impact.
We fully recognize that talking about conservation strategies is only conversation. It's your support, guidance, and partnership that turns those conversations into action.
Thank you for helping move conservation in such amazing ways. We hope you enjoy reading about the power of your generosity.
Adam McLane
Missouri State Director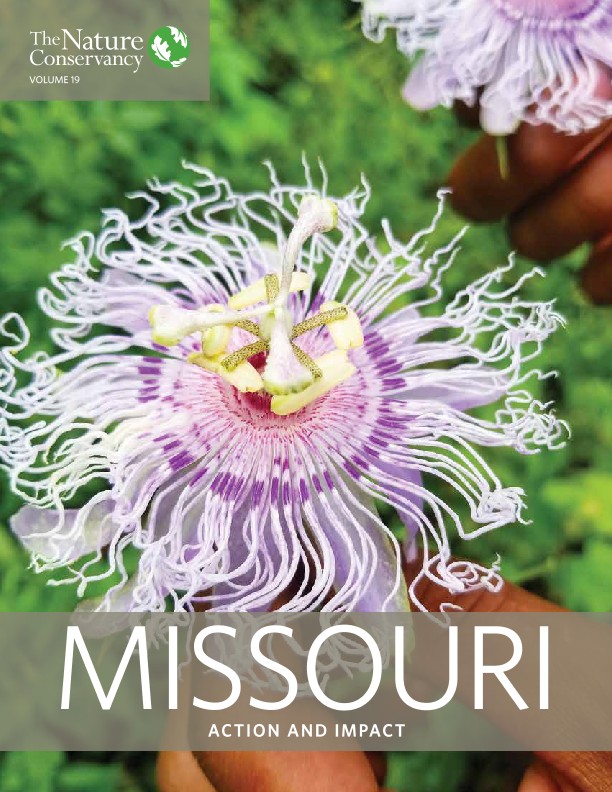 2019 Missouri Action and Impact
TNC's work is touching down in communities across Missouri - benefiting people and nature. See the impact and meet some of our partners.
DOWNLOAD
---
Past Issues of Missouri Action and Impact