The remote Keweenaw Peninsula features ancient volcanic rocks, cascading streams, scenic Lake Superior coastlines and lush forests that harbor globally rare plants and wildlife. Since 1982, The Nature Conservancy (TNC) has worked with partners to ensure the protection of this dynamic area. With the purchase of 32,000 acres in the Keweenaw in 2022, this legacy of conservation is poised to continue.
If you haven't visited Michigan's Upper Peninsula, it's something to behold. Imagine endless forests, rich in biodiversity and teeming with wildlife. It's here, nestled along the shore of Lake Superior, you'll find the Keweenaw Peninsula. One of the most unfragmented, climate-resilient forested and freshwater areas of the central United States, the Keweenaw provides important habitat for Michigan's gray wolves, bobcats, black bears, pine martens and migratory songbirds. But this land isn't just valuable to nature.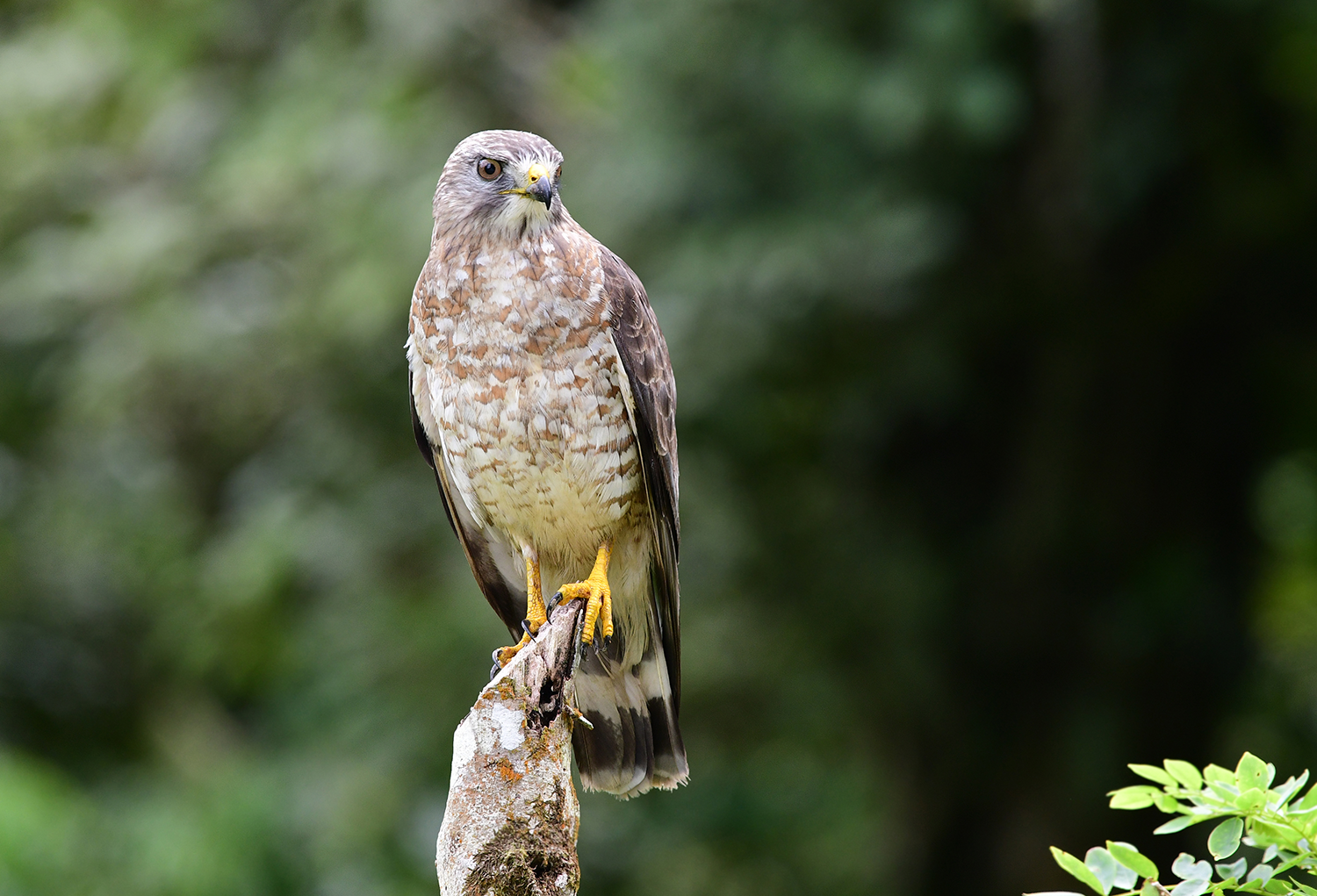 Wildlife
Protecting the forests of the Keweenaw Peninsula also means protecting the wildlife that depend on it to survive, including gray wolf, bobcat, black bear and raptors.
©
Gualberto Becerra/Shutterstock
Support Our Work in the Keweenaw
We need your help to make it happen! No gift is too big or too small. With your gift, you help keep the Keweenaw Peninsula wild and wonderful. You create opportunities for people to hike, bike and explore the outdoors. This is more than a gift—it's a legacy.
To make a gift restricted to the project, contact our development team or send a check to:
The Nature Conservancy in Michigan
101 East Cesar E. Chavez Ave
Lansing, MI 48906
Memo Line: Keweenaw Heartlands
For thousands of years, the Keweenaw Peninsula has provided for people. It is part of the historic lands of the Keweenaw Bay Indian Community, who, for generations, have used it for hunting, fishing, gathering and ceremonial purposes. For the local community, nature-based recreation plays an essential role in both the economy and way of life.
In 2022, TNC completed a purchase of approximately 32,000 acres in the Keweenaw—an area of land equivalent to more than 24,000 football fields lined neatly end to end. Protecting a piece of land so large and so very significant is not achieved alone. TNC is supporting the efforts of community leaders, the State of Michigan and the many people who love the Keweenaw to develop a lasting, community-based plan and model to care for these lands and waters for future generations.
As our state—and our planet—grapples with rapid climate change and biodiversity loss, we don't just want to protect areas like the Keweenaw. We have to. Michigan is no stranger to species loss. Wolves nearly disappeared from the state in the 1970s, and other species have struggled to maintain a presence. By protecting the Keweenaw, we also preserve ecosystems, habitats and wildlife corridors that are necessary for biodiversity.
Protecting this area will also allow these forested lands to be managed for optimum carbon storage and climate resilience, all while providing a myriad of ways for people to connect with nature. These forests and fresh water have a big role to play in our future.
Keweenaw Heartlands Project
For the latest updates on progress in the Keweenaw Heartlands, visit the Keweenaw Community Foundation's project page.
Visiting the Keweenaw Heartlands
The Nature Conservancy's Keweenaw Heartlands are open to the public and we encourage you to explore the area. When visiting an area this remote, it's essential to put safety first and avoid overburdening local emergency responders. The guidelines below will help you plan for your visit. Please keep in mind, there is no cell phone coverage in much of the Heartlands. Always tell someone where you are going and when you expect to return.
Frequently Asked Questions
Make sure to recreate responsibly by checking the weather in advance and planning for the unexpected. We recommend you add these items to your packing list:

Head netting
Bug spray
Enough water and food for the duration of your visit
Sturdy footwear
Hunter orange apparel (hunting season)
A spare tire and tire changing kit (roads can be rugged)

Most of the Keweenaw Heartlands is open to foot access for hiking, hunting and fishing. Designated trails and forest roads that are not gated or bermed are open to the public.

Help us take care of this property by packing out what you pack in and leave no trace!

Off-trail use of motorized vehicles is not permitted.
No cutting or removal of vegetation without permission (berry picking and mushrooming are permitted).
No transportation, handling, dumping, or disposal of liquid, solid, natural- or man-made waste, refuse or debris.
No bonfires, fireworks or other fires as they are a threat to the land and wildlife.
No permanent ground blinds or tree stands.
Camping is not allowed on the Heartlands at this time. Dispersed camping with a permit and camping in designated campgrounds on state land is encouraged.

Any gates you come across control access to private property that is not part of the Heartlands or are there because of a public safety concern. Please be safe and considerate by respecting closed gates.

The Keweenaw Heartlands are open for hunting and fishing to individuals with a current State of Michigan or Tribal Hunting or Fishing License. Individuals must follow all applicable hunting and fishing rules and regulations. Off trail motor vehicle access, camping, tree cutting and permanent structures are not allowed in the Keweenaw Heartlands.

If you're visiting these lands during hunting season, please take all necessary precautions. You can review the Department of Natural Resources safety recommendations for hunting season here.
Nature Preserves in the Keweenaw
TNC has been active in the Keweenaw Peninsula for decades. We currently own and manage three nature preserves in the area: Mary Macdonald Preserve at Horseshoe Harbor, Helmut & Candis Stern Preserve at Mt. Baldy and Bete Grise Wetlands Preserve.
However, our impact goes far beyond our preserves. TNC has helped conserve approximately 15 miles of Lake Superior shoreline—practically the entire tip of the peninsula! This includes a collaboration with the Michigan Department of Natural Resources on a momentous project in the early 2000s, which protected more than 6,200 acres and five miles of the Montreal River. We continue to work with public and private partners on innovative protection solutions.
Protecting the Peninsula
TNC's work to conserve the lands and waters on which all life depends is grounded in science and time-tested best practices. Land protection—through purchasing land, establishing conservation easements or assisting partners with their protection efforts—helps us achieve this mission. But land protection is just one strategy among many that TNC employs to benefit people and nature.
Forest Protection

Protect and restore forests that provide habitat for diverse wildlife and songbirds and support healthy freshwater systems, from headwater wetlands, lakes and streams to the Great Lakes.
Nature-Based Climate Solutions

Promote nature-based climate solutions that support healthy forests and sequester and store forest carbon, which is necessary to help meet Michigan's emission reduction goals and achieve carbon neutrality.
Partnership

Partner with the community on projects that balance the needs of people and nature. The Keweenaw Peninsula is fast becoming a regional and national outdoor recreation hub.
Sustainable Forest Management

Demonstrate sustainable forest management practices on TNC's working forest reserves in Michigan and share that expertise with Keweenaw partners.
TNC's History in the Keweenaw Peninsula
Timeline of Conservation Work
---
The Future of the Keweenaw
The Keweenaw Peninsula has globally significant opportunities for nature-based carbon solutions and land and water protection, all contributing to the health of one of the world's largest freshwater systems, the Great Lakes. It is also a focal point for issues faced by forests around the world, and by the communities that depend on them—from habitat fragmentation to economic instability.
TNC hopes to continue to support the Keweenaw community as it builds a future around the sustainable use and management of the rivers, lakes and forests of this globally unique landscape and the outdoor recreation and environmental services (like carbon sequestration) that it offers.
TNC has been talking with local leaders and interest groups to listen and learn more about their goals and plans, and to provide support where we can. This includes exploring potential forest protection projects and partnerships that could continue to provide for local sustainable timber and recreational economies.
The Keweenaw Peninsula represents an opportunity for both learning and impact: the solutions we develop together here could be shared with other communities pursuing a resilient, nature-based future, across the Great Lakes and beyond.
Frequently Asked Questions
TNC's land protection efforts are for conservation purposes that benefit the community. We protect Michigan's lands and waters for people and nature, which includes public access to TNC-owned lands where feasible.

Conservation easements are one way to protect land. These legal agreements restrict future development on a property and protect its conservation value in perpetuity. In exchange, the property owner may receive tax benefits. The easement holder—either a unit of government or a qualified conservation organization such as TNC—acquires certain rights and obligations to uphold the easement terms.

In late 2022, The Nature Conservancy in Michigan (TNC) announced the purchase of approximately 32,600 acres of working forestland near the tip of the Keweenaw Peninsula in Keweenaw County, known as the Keweenaw Heartlands. This purchase from The Rohatyn Group was completed with the support and input of community leaders, the Michigan Department of Natural Resources (DNR) and many people who love the Keweenaw.

TNC and DNR have convened a planning committee to develop a long-term governance and management plan for the Keweenaw Heartlands. As the interim owners while these plans for the property are developed, TNC will steward the property and lay the foundation for its continued conservation and sustainable use as part of a resilient Keweenaw community.

These lands help define the identity of Keweenaw County and its residents. They contain many sites of unique ecological, historic, cultural and scenic beauty that help make the peninsula so beloved by the thousands who live and visit here. Through this project, the Keweenaw Heartlands will be sustainably managed and kept available for the public to access and enjoy for generations to come.

For the latest updates, meetings and more, visit the Keweenaw Community Foundation website.

TNC's land protection efforts are for conservation purposes that benefit the community. We protect Michigan's lands and waters for people and nature, which includes public access to TNC-owned lands where feasible.

Resilient, diverse and connected forests that contribute to climate solutions.
A collaborative, community-centered approach to conservation.
Thriving local economies based on healthy lands and waters.