Idaho Action and Impact
Your support allows us to advance critical conservation work in Idaho.
Winter, for me, is a time of deep reflection and rejuvenation. As I venture into Idaho's pristine snowy landscapes seeking solace in nature, my mind turns to the challenges our communities have faced, the mission-critical conservation goals we've achieved and the work that lies ahead.
This past year we endured record-breaking heat waves, severe drought, intense wildfires and an ongoing pandemic that deeply impact the people and places we love. At the same time, TNC Idaho achieved truly breakthrough conservation outcomes that set a new paradigm for ensuring an Idaho where people and nature thrive.
In our 2021 Impact Report, we look back at some of the inspiring stories from the Chapter's major strategic initiatives:
From forest restoration to regenerative agriculture to climate policy, TNC is implementing community-based solutions that tackle local conservation challenges while building support to scale these innovative approaches across Idaho and beyond. This work is only made possible by the dedication of supporters like you.
I invite you to read and share the Report, and I hope you join me in celebrating these accomplishments and in setting to resolve to build on this work in the coming year.
Yours in conservation,
Mark Menlove, Idaho State Director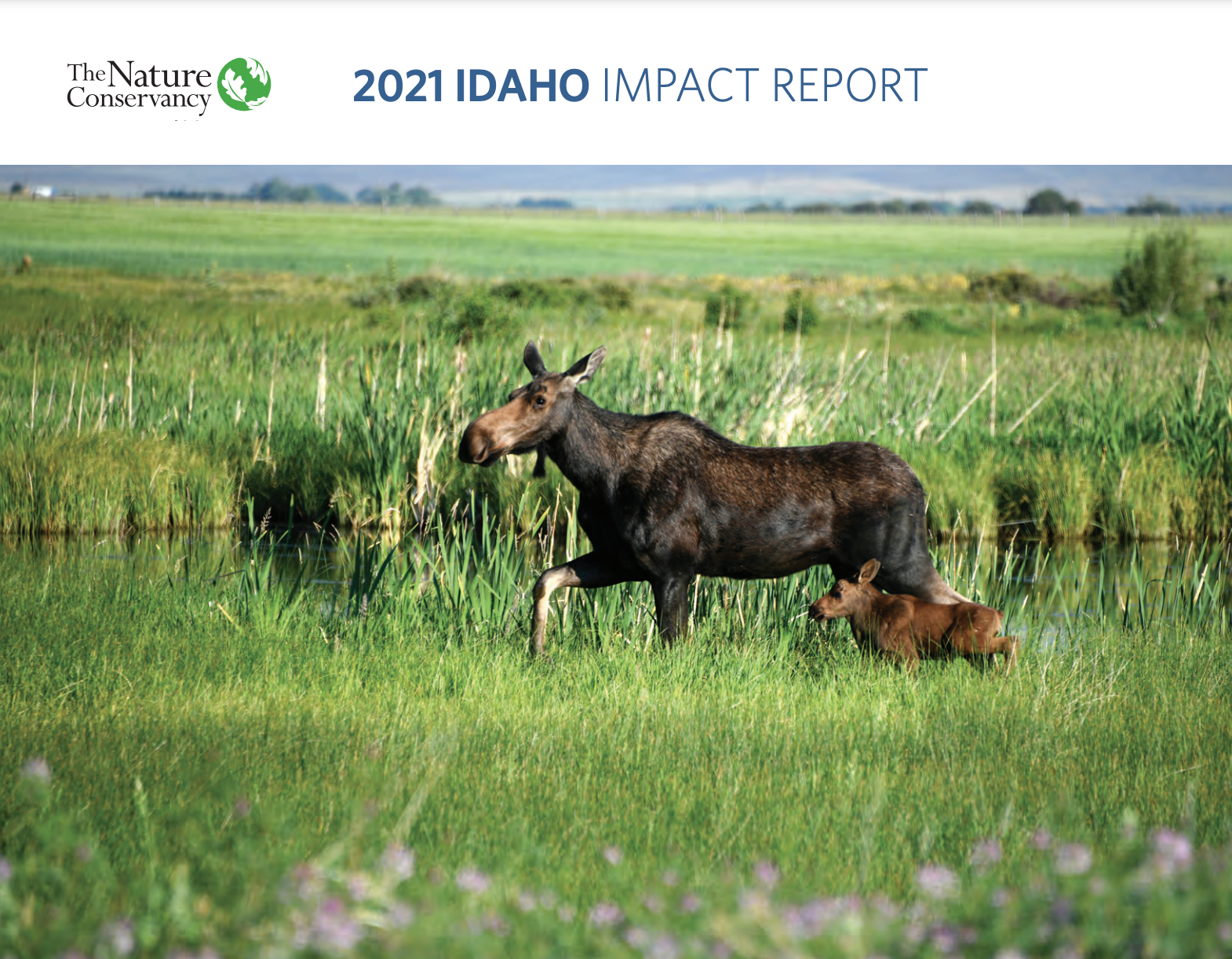 Your Support in Action
From forest restoration to regenerative agriculture, our work is making a difference today and promises even greater impact tomorrow.
DOWNLOAD
---