MarketLab uses business to catalyze conservation in California.
California is the fourth-largest economy in the world, but if we don't use some of our money to protect our environment, we won't have a home base to do business from. 
At MarketLab, we're tapping the potential of California's enormous capital to protect the thing that matters most: our home.
Putting Business to Work for Conservation
MarketLab sits in TNC's California chapter. We leverage economics and finance to accelerate conservation.
Blending capital to secure more money for nature: We blend new types of financing with traditional philanthropic and public funding sources. 
We develop low-interest loans to acquire farms or ranches for conservation.
We steward a revolving fund to protect land at a commercial pace while multiplying the impact of each dollar.
Making the business case to drive policy change: We use economics to drive policy change and greater investment in nature.  
We evaluate the public investment needed for forest restoration infrastructure and workforce development to reduce the risk of catastrophic wildfire.
We calculate the economic benefits of lithium mining while advocating for policies that will protect nature through the process. 
Creating new markets: We help people and businesses get paid for protecting nature. 
We pay farmers to create habitat for migratory birds. 
We create groundwater markets that reduce pumping while preserving wildlife-friendly agriculture.
We use forest restoration to reduce wildfire risk and make property insurance more affordable.
What Is the Value of Conservation?
In a changing climate, natural landscapes can mean the difference between life and death for people and nature. But our economy doesn't value them for what they're really worth. 
At MarketLab, we unlock nature's true value. From wildfire resilience insurance to BirdReturns to the Fox Canyon Groundwater Market, the results speak for themselves.
Here's How MarketLab Works: 
We start with a conservation problem.
Migratory birds have limited places to land in California's Central Valley, and we can't afford to buy enough habitat to make a difference. 
A small team with specialized skills in conservation, economics and finance works to develop interventions that will move the needle. 
What if we were to rent the habitat when and where birds need it? 
We implement our market interventions to solve the problem. 
Welcome to BirdReturns. We designed an incentive program that pays Central Valley rice farmers to flood their fields at the exact times migratory birds need to stop and rest.

As of today, our BirdReturns program has provided temporary habitat for more than one million migrating birds at a fraction of the cost of buying land for them. 
The Quick Strike Protection Fund
To stay competitive in California's real estate market, MarketLab developed the Quick Strike Protection Fund, a pool of money TNC uses to acquire conservation properties when deals need to close on short timelines. In a highly competitive real estate market, it's up to us to help nature strike first.
After using it to buy a property, the fund replenishes itself when TNC resells the land to a public agency committed to conservation. This way, we can recover the full cost of the acquisition and put the money back into the fund to acquire more land for nature. 
YOUR DONATION
When donors commit to the Quick Strike Protection Fund, their dollars are used time and time again, multiplying the impact of each gift while also making TNC far more effective in a competitive market. A $10 million fund could have a $50 million impact over the course of several years, as it is deployed, recovered and redeployed.
For a limited time, each gift of $10,000 or more will be matched by a TNC donor, who has generously pledged up to $500,000 in match funds. 
If you are interested in donating to the Quick Strike Protection Fund, contact Kelly Brown, associate director of development, at kelly.brown@tnc.org.

Market-based Conservation Projects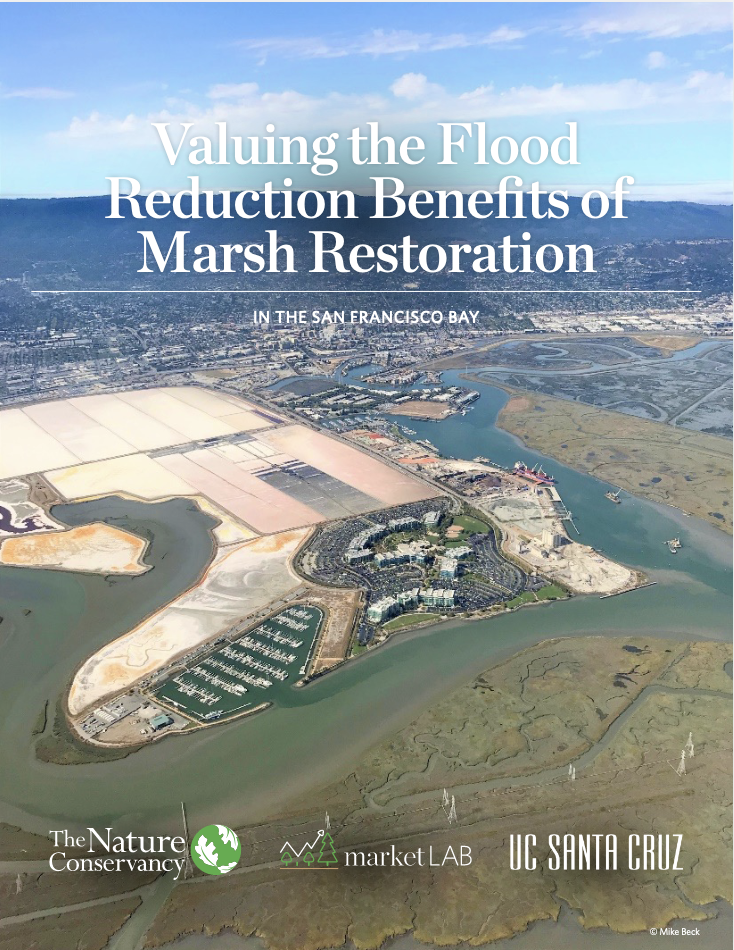 Flood Reduction
Valuing the Flood Reduction Benefits of Marsh Restoration in the San Francisco Bay.
©

TNC, MarketLAB and UCSC
in the San Francisco Bay.
Valuing the Flood Reduction Benefits of Marsh Restoration
There is growing evidence for the beneficial role that wetlands can play in reducing flood risk, but in many urban estuaries, coastal development has resulted in dramatic habitat loss and fragmentation. In the past several decades, marsh restoration has emerged as a core management objective in the San Francisco Bay. The co-occurrence of high and increasing flood risk and opportunities for wetland management makes San Mateo County, California, well suited to serve as a study site for an investigation of the potential for marsh restoration as a nature-based flood defense.
In this policy brief, we summarize the results of a high-resolution study to quantify the social and economic flood risk reduction benefits of salt marsh restoration currently and with climate-driven changes in storms and sea levels for the bay side of San Mateo County. We identify where stakeholder-identified potential salt marsh restoration could have the greatest socio-economic impacts in reducing flood risk and the role that habitat restoration may play in building community resilience to climate change.
Expand to see more
Collapse to see less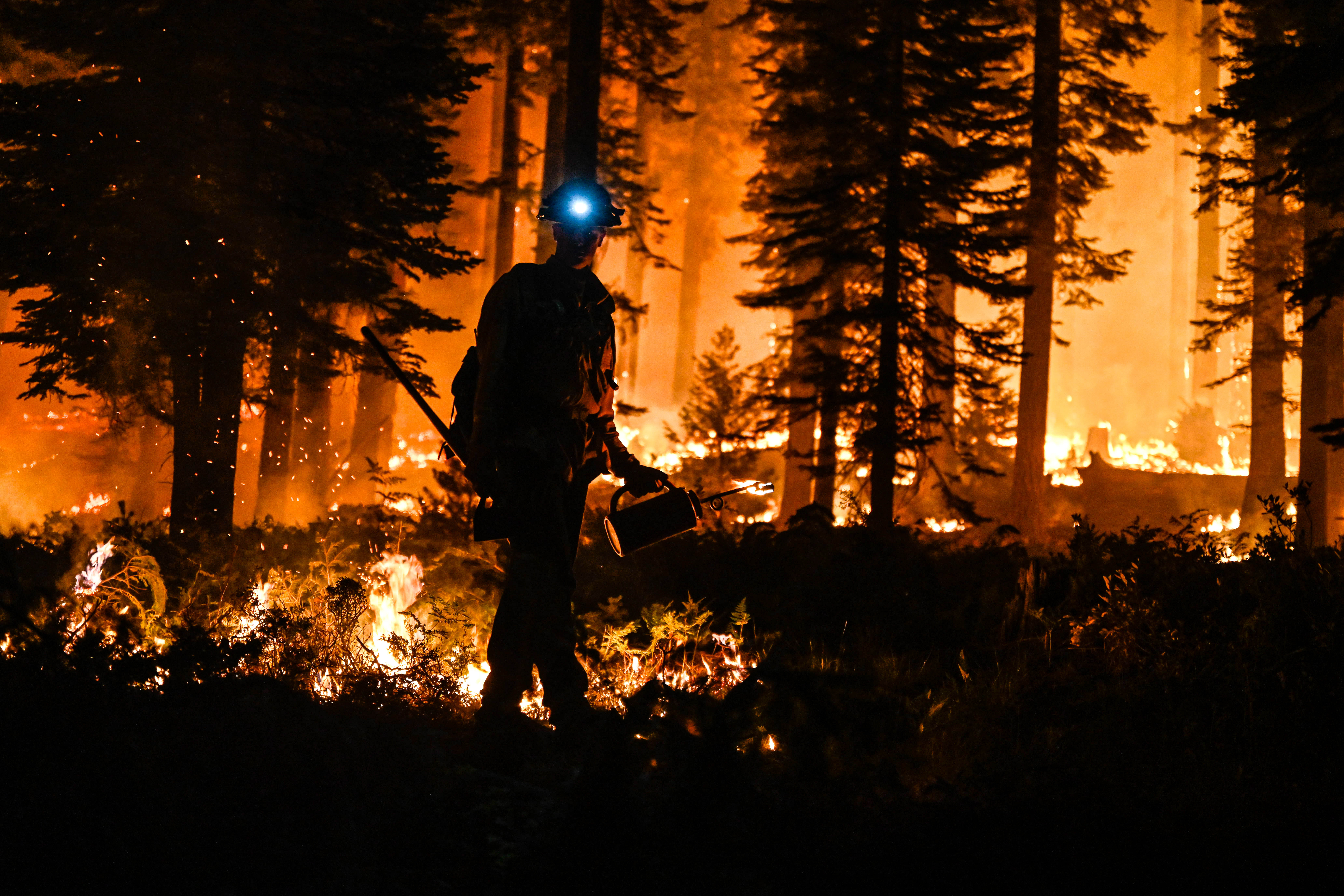 California Wildfire
A fire crew member at an operation near Butte Meadows, California, at the Dixie Fire. Wildland firefighters are a large part of the forest resilience workforce.
©

Stuart Palley
A Critical Gap in Increasing the Pace and Scale of Wildfire Prevention.
Building California's Forest Resilience Workforce
Wildfires in California, and across the western U.S., are increasing in frequency and severity, threatening both ecosystems and communities. Restoration—a combination of ecological thinning and prescribed fire—is one of the best tools to build forest resilience and prevent catastrophic wildfires, by reducing the buildup of fuels resulting from a legacy of logging and fire suppression. Despite ambitious restoration goals and substantial public investments, California's current forestry workforce falls far short of what's needed.
MarketLab estimated the size of California's current public sector forest resilience workforce gap and identified key barriers and opportunities to clear them, with a focus on state and federal policy. Read more in our policy brief, Building California's Forest Resilience Workforce.
Expand to see more
Collapse to see less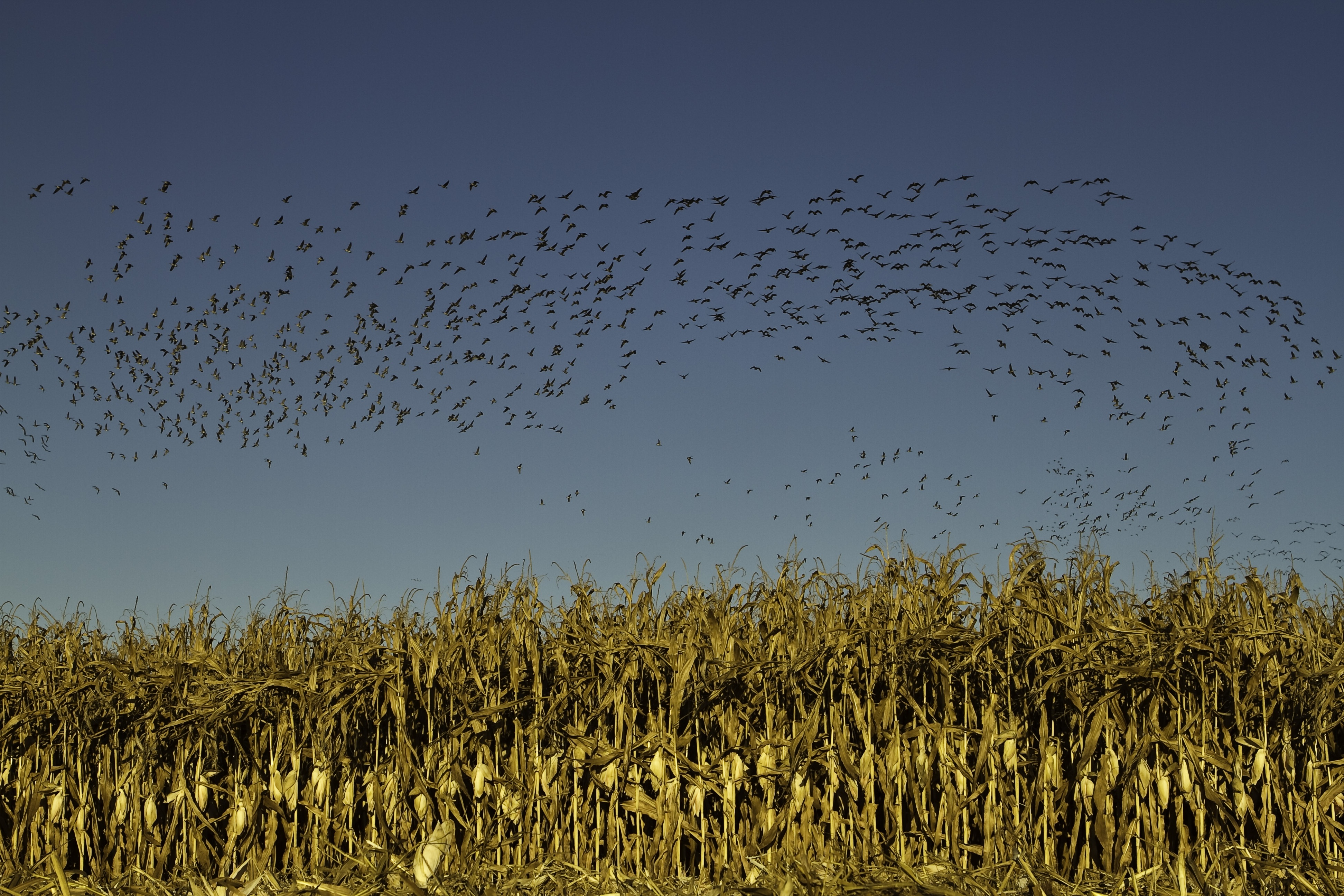 BirdReturns
Migratory birds flock above corn fields on Staten Island.
©

Erika Nortemann/The Nature Conservancy
Scaling BirdReturns While Saving Water
We're working to scale BirdReturns to provide 100,000 acres of seasonal migratory bird habitat each year. This past fall, we expanded the program to California's Sacramento-San Joaquin River Delta, pairing payments for creating bird habitat with incentives to save water by reducing irrigation or growing cover crops instead of cash crops. 
MarketLab applied our learnings from BirdReturns to help the Delta Conservancy improve a new incentive program, saving more water and more money. In its second year, the Delta Conservancy program became the first California agency to use a "reverse auction," the same structure BirdReturns uses. This new approach reduced costs by one-third, freeing up more funding for water conservation and bird habitat in the Delta. 
Expand to see more
Collapse to see less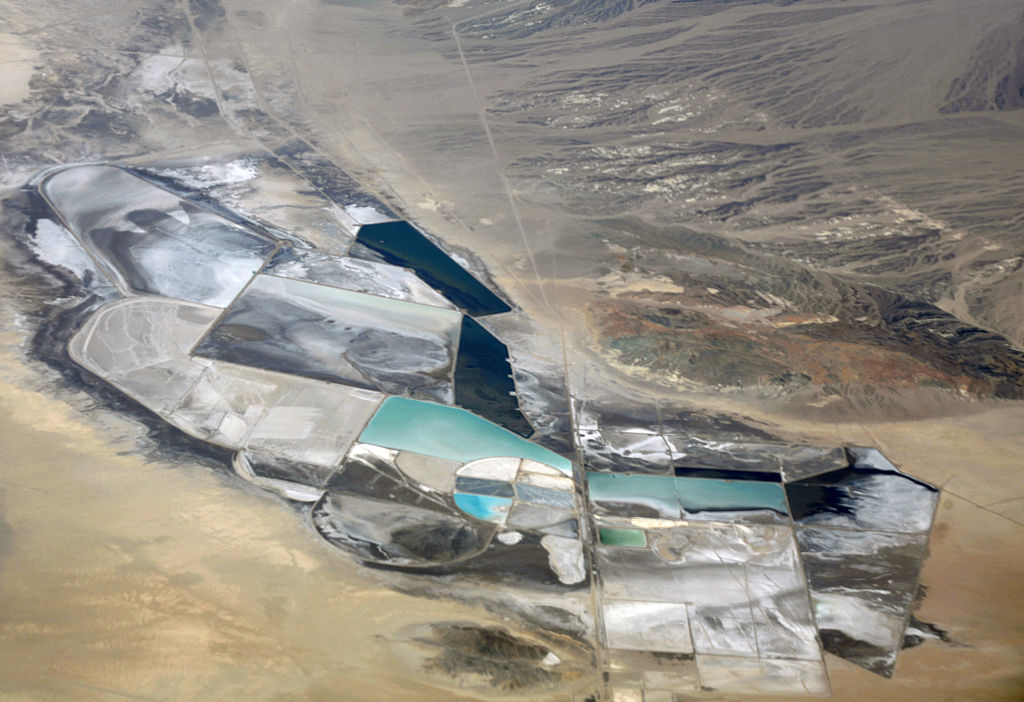 Clayton Valley
The Chemetall Foote Lithium Operation in Clayton Valley, a dry lake bed in Esmeralda County, Nevada, just east of Silver Peak.
©

Doc Searls, used under a Creative Commons Attribution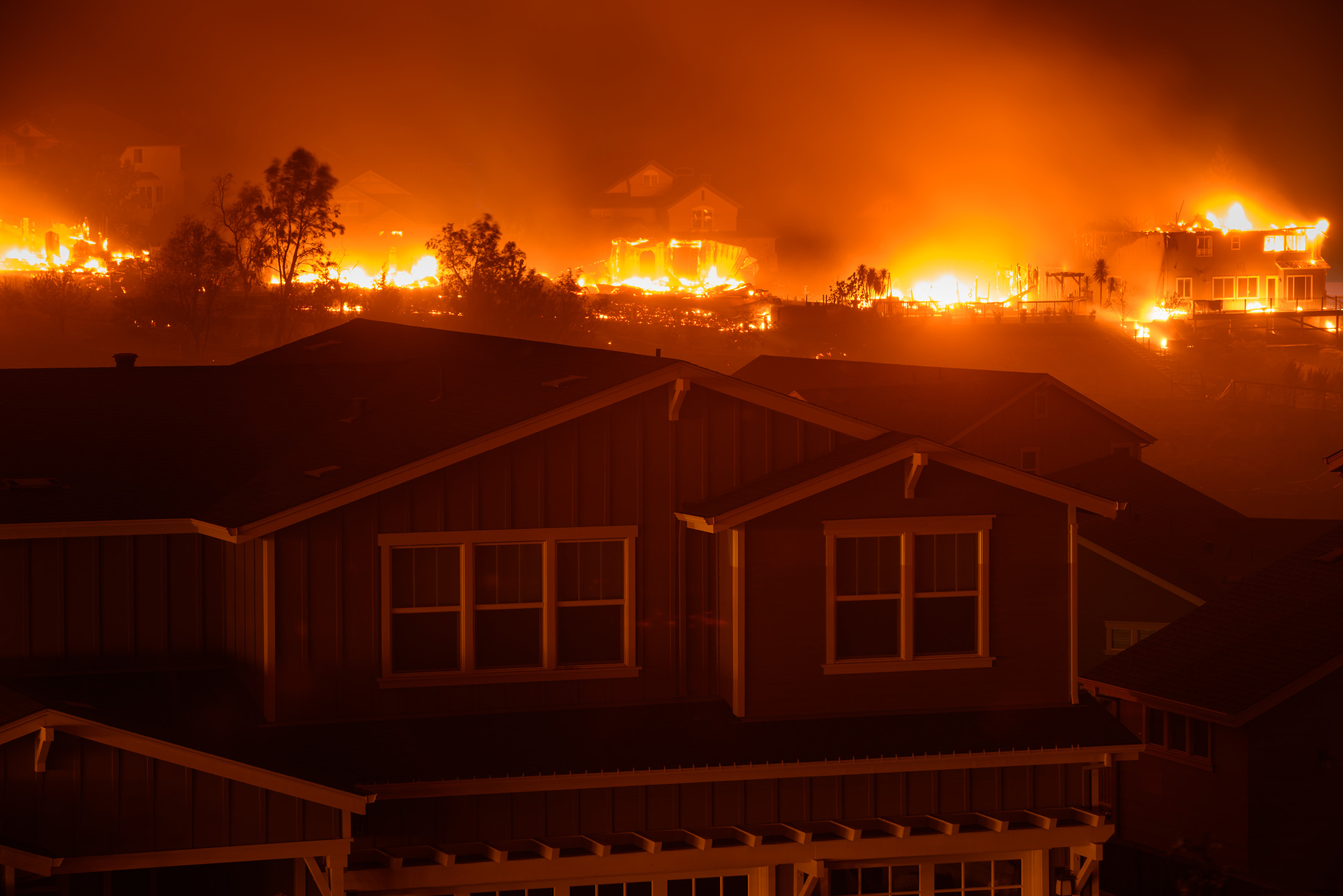 "Glass Fire"
In the face of climate change and extended drought, our groundwater market tool makes it easier to manage water for nature and people.
©

Jerry Dodrill
Wildfire Resilience Insurance
Science shows that ecological forest restoration reduces the risk of severe wildfires. But should insurance pricing be lower where restoration has taken place?
The answer is yes.  Read our full report and summary report.
Based on this work, we've partnered with the insurance industry to create a new product that pays for forest restoration. Prescribed burning and the removal of smaller trees and other vegetation in overgrown forests can cut insurance premiums by over 40%. These savings could be used to fund further investments in sustainable forest management.
Expand to see more
Collapse to see less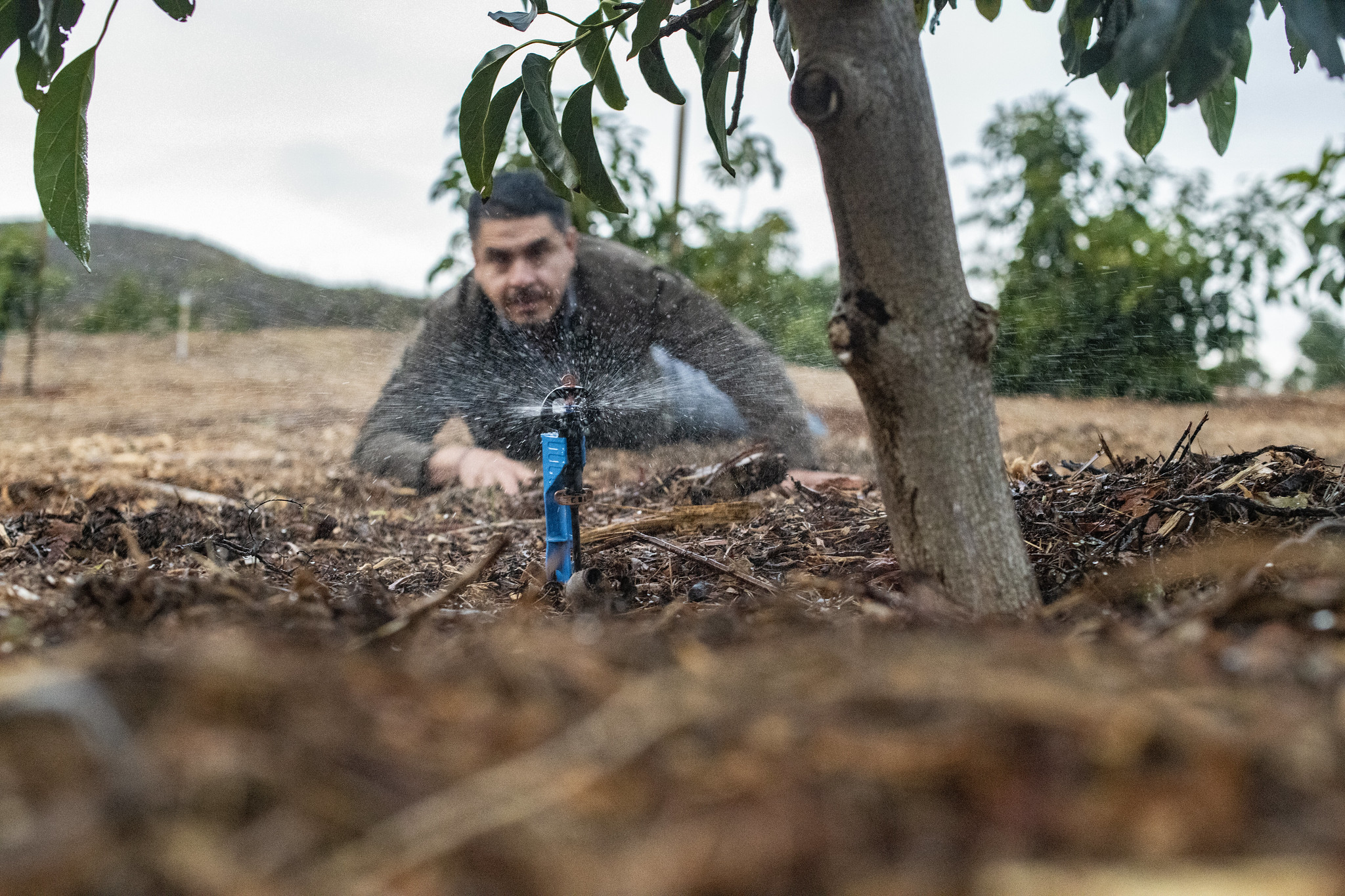 Ventura County Farm
In the face of climate change and extended drought, our groundwater market tool makes it easier to manage water for nature and people.
©

USDA
Catalyzing Groundwater Markets for Nature
Despite recent flooding, California's drought is here to stay. New water restrictions have been hard on agriculture, and water markets can provide farmers with flexibility. In a cap-and-trade system, farmers who temporarily fallow their lands can sell their water to farmers who need more water than allocated, allowing them to avoid hefty fines. 
In 2020, TNC launched the first groundwater market under California's Sustainable Groundwater Management Act. The Fox Canyon groundwater market in Ventura County benefits both people and nature by preserving one of the country's most productive agricultural regions on the outskirts of the Los Angeles metro area, where development pressure is strong. These agricultural lands provide an important buffer for habitat and create opportunities for groundwater recharge and storage that are not possible on developed lands. 
The first market under California's new groundwater law, Fox Canyon is a model that can be replicated in more than 250 groundwater basins across the state. This new market is now shaping state policy, playing a key role in the California Water Commission's recent recommendations on how best to enable groundwater trading while safeguarding vulnerable resources.
Expand to see more
Collapse to see less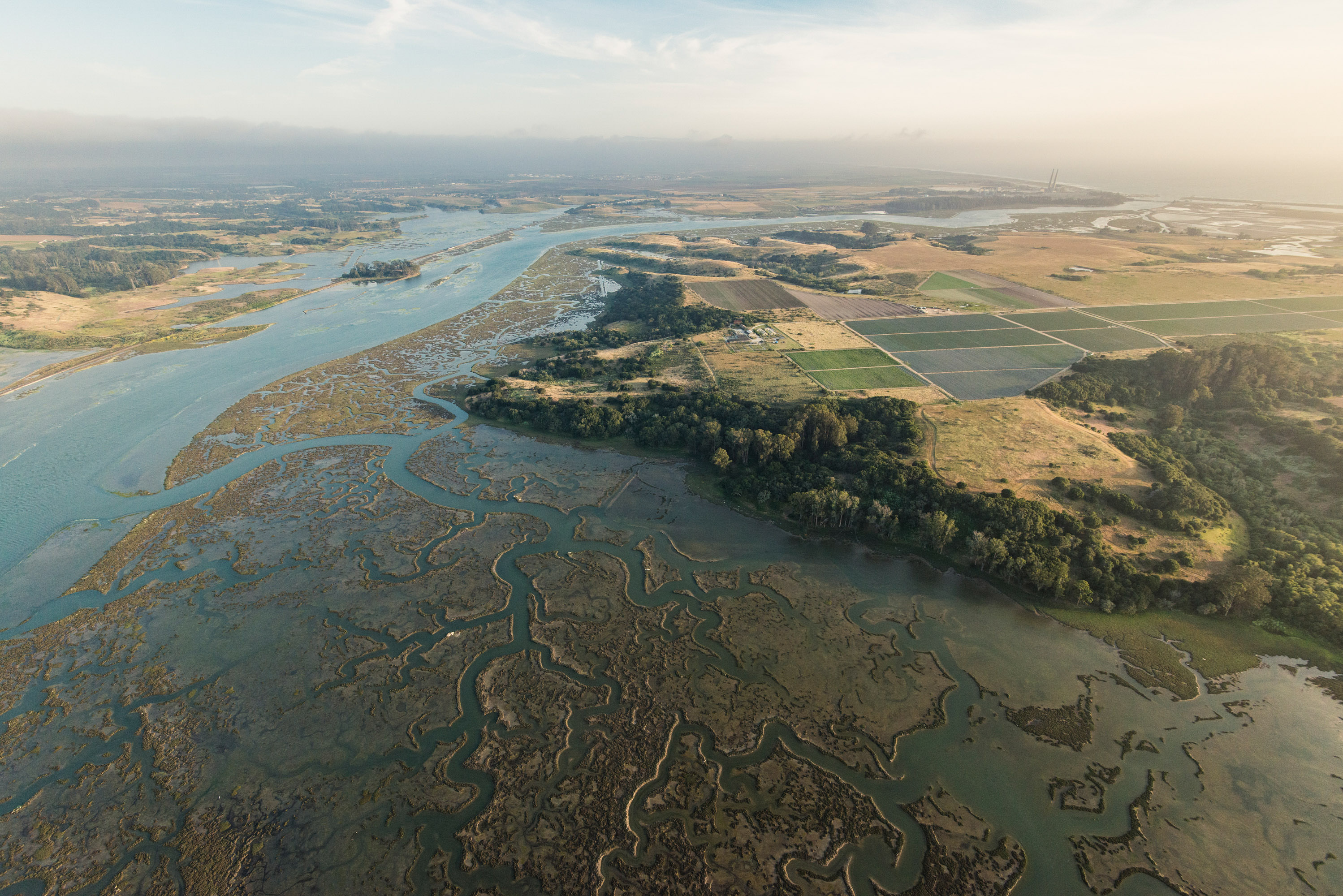 ESTUARY RESTORATION
Aerial view of the Elkhorn Slough, an estuary on Monterey Bay and Moss Landing Harbor, in California. Elkhorn Slough is the second-largest remaining salt marsh in California and hosts a tremendous diversity of plant and animal life. This rich habitat has been held together by decades of collaborative conservation.
©

Kiliii Yuyan
Valuing Salt Marshes as Flood Mitigation
MarketLab has partnered with UC Santa Cruz's Coastal Resilience Lab to assess the flood reduction benefits of salt marshes in San Mateo County, the California county with the greatest exposure to sea-level rise. This first-of-its-kind analysis found that with one meter of sea-level rise, existing and restored salt marshes could provide nearly $500 million in avoided flood damages countywide. 
The opportunities for leveraging this value are numerous, from shaping the design of marsh restoration projects in San Mateo County to engaging with the Federal Emergency Management Agency and the insurance industry on incorporating salt marshes into their respective models.
This work builds on TNC's role in the creation of a new insurance policy for the Mesoamerican Reef, which protects Mexico's Yucatan tourism industry from the impacts of hurricanes. Our goal is to use natural infrastructure to protect communities as our state faces more and more severe disasters. 
Expand to see more
Collapse to see less
If you'd like to get involved in MarketLab, contact Sarah Heard, director of MarketLab, at sarah.heard@tnc.org.
Make a Difference
Sign up to receive regular conservation updates from California.