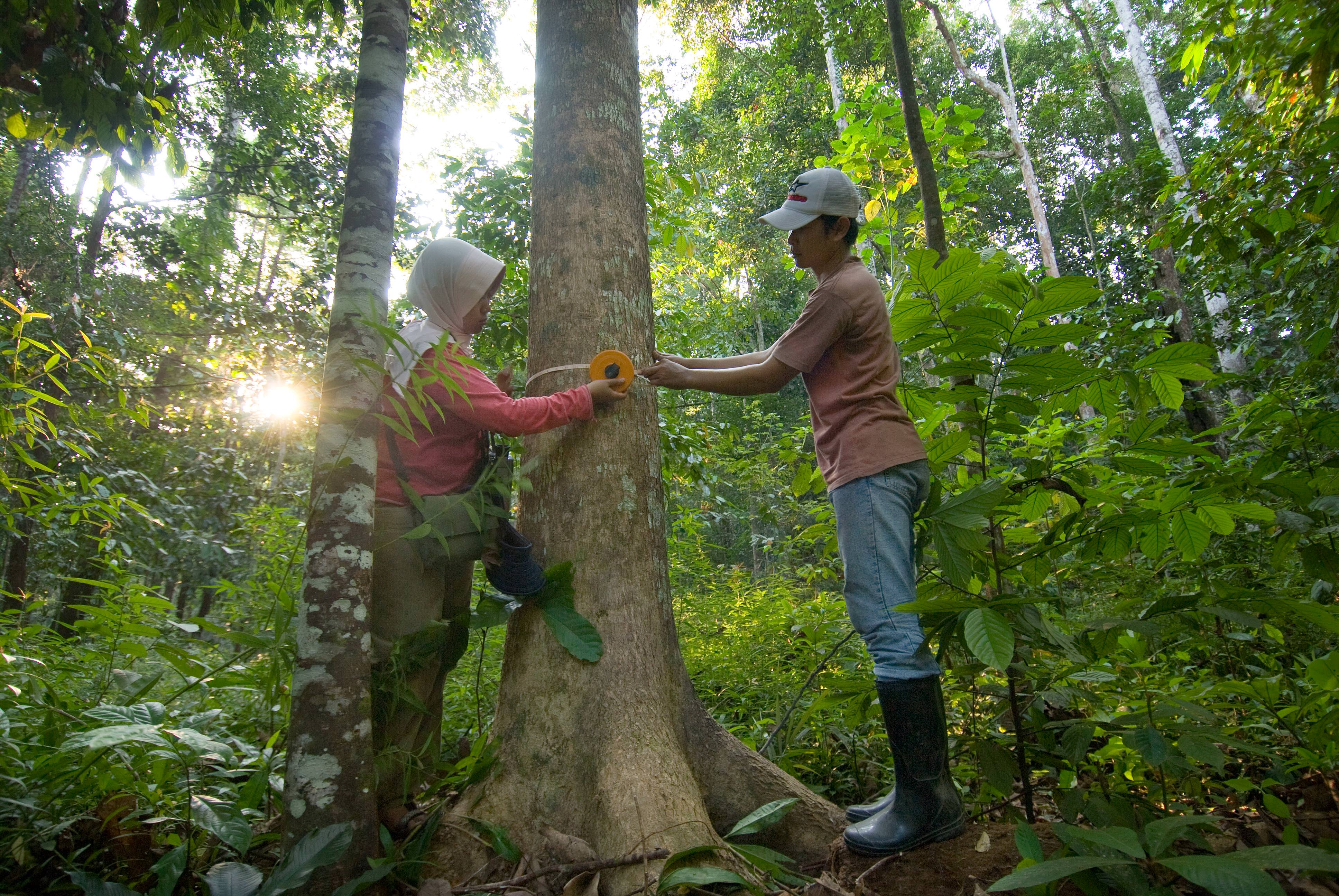 Carbon monitoring
Carbon monitoring in forest one of the land use types that WAC (ICRAF (now World Agroforestry Centre or WAC) carbon measurement project).
©
© Bridget Besaw 2009
What is a carbon footprint?
A carbon footprint is the total amount of greenhouse gases (including carbon dioxide and methane) that are generated by our actions.
The average carbon footprint for a person in the United States is 16 tons, one of the highest rates in the world. Globally, the average carbon footprint is closer to 4 tons. To have the best chance of avoiding a 2℃ rise in global temperatures, the average global carbon footprint per year needs to drop to under 2 tons by 2050.
Lowering individual carbon footprints from 16 tons to 2 tons doesn't happen overnight! By making small changes to our actions, like eating less meat, taking fewer connecting flights and line drying our clothes, we can start making a big difference.
Calculate Your Carbon Footprint
We Can't Save Nature Without You
Stand up for our natural world with The Nature Conservancy. Every acre we protect, every river mile restored, every species brought back from the brink, begins with you. Your support will help take action on the ground in all 50 states and more than 70 countries.
Protect Nature with a Donation
Do your part to create a more sustainable future for our planet. Donate today and you'll be a member, funding urgent direct conservation and advocacy. The power to protect and restore nature—now and for the next generation—is in your hands.