James Fitzsimons
Director of Conservation and Science, Australia
Australia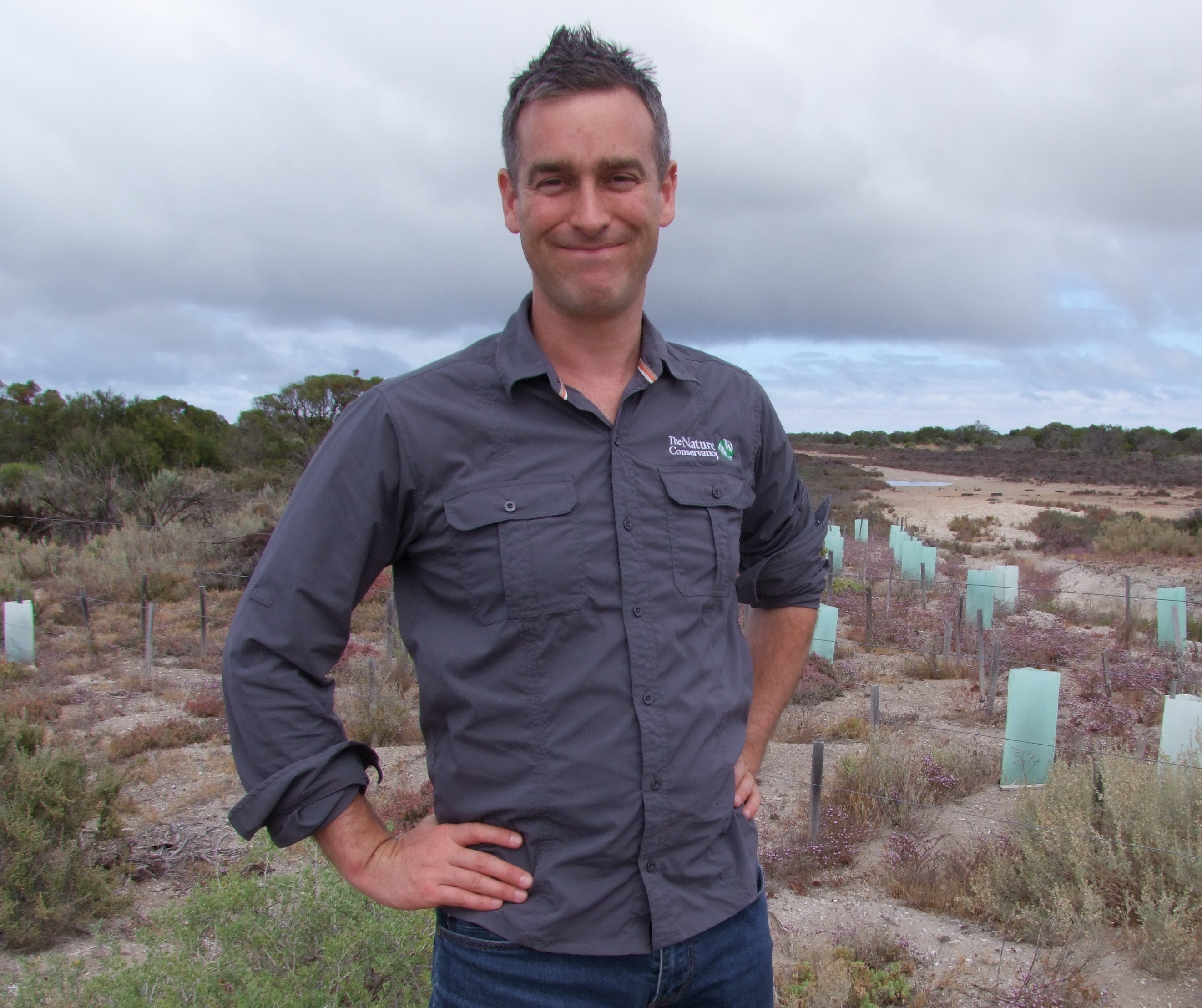 Areas of Expertise
Conservation policy, Conservation planning, Public land use, Privately protected areas
Publications
Biography
James Fitzsimons is Director of Conservation and Science for the Australia Program where he oversees the organization's conservation planning, science and policy functions for that country. This includes major conservation programs in the vast tropical savannas of northern Australia, the diverse central deserts, temperate estuaries of southern Australia, the wetlands and floodplains of the Murray-Darling Basin, and urban landscapes.
Prior to joining The Nature Conservancy he was a senior project officer with the Victorian Environmental Assessment Council developing recommendations for public land use along Australia's largest river, the Murray. This resulted in a proposed 250% increase in the reservation of riparian, floodplain and wetland ecosystems. Prior to this he was with the Victorian Department of Sustainability and Environment, where he worked on protected area and conservation policy issues, and was instrumental in selecting and purchasing endangered grasslands, grassy woodlands and wetlands for addition to the National Reserve System - significantly increasing the reservation of these ecosystems in southeastern Australia.
His PhD research focused on the ecological, social, governance and legal aspects of multi-tenure reserve networks – networks which sought to integrate the management of public and private conservation lands. He is the author of numerous papers on practical conservation planning, protected area and land use policy and legislation and wildlife ecology and has co-edited four books (Innovation for 21st Century Conservation, Linking Australia's Landscapes, Valuing Nature, and Big, Bold and Blue: Lessons from Australia's Marine Protected Areas).
He is an Adjunct Professor at Deakin University where he is involved in a number of cooperative research projects ranging from investigating avian ecology in urban environments, aspects of reservation in freshwater ecosystems, conservation auditing, and the identification and establishment of marine protected areas. He owns, manages and conducts research on 130 ha of threatened box-ironbark woodland in south eastern Australia, which is home to numerous threatened species including Squirrel Glider, Brush-tailed Phascogale, Bush Stone-curlew and Euroa Guinea-flower.
+ more
- less