1 Million More Trees in 2023
A million more trees equals cleaner air, a cooler planet, a more stable climate and a healthy habitat for many species of plants and animals. Together we can plant millions of trees!
Here's our progress so far.
3,095,627 trees planted as of june 2023
Progress: 77.3%
Goal of 4,000,000
The Dave Matthews Band 2023 Tour has committed to help plant an additional one million trees with The Nature Conservancy's Plant a Billion Trees program, a global forest restoration effort, having fully funded three million trees from 2020 - 2022. With your help and with commitments from the band, The Dreaming Tree Wines and other tour partners, we can help advance this goal in an effort to regreen our planet.

Helping the planet is bigger than us, but it starts with each of us.

Dave Matthews Band fans will have the opportunity to support the effort and contribute $2 to plant a tree per ticket when purchasing tickets for the 2023 Tour through Ticketmaster or Warehouse, The Official Dave Matthews Band Fan Association or donate to plant your trees here. 

These trees will be planted across the globe in the U.S., Mexico, Brazil, Colombia, China, Guatemala, Kenya and Tanzania.  By restoring these healthy forests, we will provide many benefits to our everyday lives from helping to curb the effects of climate change, to providing clean air and fresh drinking water, to securing homes for thousands of species of plants and animals.
Atlantic Forest
This forest is home to many species of birds, mammals, reptiles and amphibians including many endangered species found nowhere else in the world.
Atlantic Forest
Deforestation of this forest has reduced the amount of water available to local communities. We are planting trees to help create more freshwater for people to drink.
Atlantic Forest
With tall straight trunks and an umbrella of branches at the crown, the araucaria trees, often knows as monkey puzzle trees in English, lend a distinctive look to the landscape
Cerrado Forest
Enormous biodiversity qualifies the Cerrado as the richest savanna in the world. In addition the Cerrado is home to the headwaters of the most import Brazilian Rivers.
Cerrado Forest
Home to thousands of plant and animal species that we can protect by restoring this great forest.
Cerrado Forest
The threat of expansion has hurt these forests but we can help bring them back to life through forest restoration.
Atlantic Forest
Due to expansion and development, these forests are threatened. We can help restore by planting in these areas.
Atlantic Forest
Home to thousands of plant and animal species, the Atlantic Forest is an important habitat of Brazil.
Yucatan Peninsula
The Maya Forest is recognized as the America's second-largest tropical forest after the Amazon.
Chiapas
These forests are inhabited by jaguars, the resplendent quetzal and the horned guan bird, known as the unicorn of the cloud forest.
Yunnan Province
Planting here not only provides the benefits of forests, but also jobs for communities so they have the knowledge and skills to protect the ecosystem where they live
Sichuan Province
The Plant a Billion projects in China bring employment opportunities to over one thousand local people in China.
Upper Tana Watershed
More than 25,000 farmers in this region participate in water- and soil-conservation methods through the Upper Tana-Nairobi Water Fund.
Greater Mahale Ecosystem
This forest provides critical habitat for 93% of Tanzania's endangered chimpanzees.
Ngare Ndare Forest Reserve
We're working with community forest associations to restore & conserve the natural forest, and to plant trees for sustainable timber supply, reducing pressure on the natural forest
Coastal Tanzania
We're using science to help communities plant the right types of mangroves in the right place at the right time.
Upper Great Lakes
Our work over the last 15 years has focused on protecting large tracts of forests that are threatened in this area.
Mississippi Bottomland Hardwood
Bottomland hardwood forests once covered over 21 million acres along the waterways and tributaries of the Mississippi River, but only two percent remain.
Shortleaf Pine
Shortleaf pine forests once covered a vast area but now more than 50% have been lost. We are working to restore these iconic forests.
Central Appalachian Forests
Central Appalachian forests filter and store clean drinking water for millions of people for the Ohio River Valley and Washington D.C. areas.
Longleaf Pine
Longleaf pine was once a dominant forest across nine states from Virginia to Texas. Now that very little of the forest remains, we are working to bring it back to life.
Colombia
22% of the country's deforestation is taking place in this areas of the country.
Longleaf Pine
One of five biological hotspots in North America. It is unique to Florida and home to a disproportionate number of imperiled species and the longleaf pine sandhill uplands.
Western Highlands
Guatemala's Western Highlands is a region known for its unique and dramatic beauty, characterized by steep mountains and volcanoes, high-altitude forests, and cascading streams.
DMB Tour 2021 & 2022
TNC was honored to have booth space at DMB's EcoVillage during the 2021 & 2022 Tours. Employees and Volunteers across the states had a wonderful time interacting with fans and spreading the word about our mission and goals.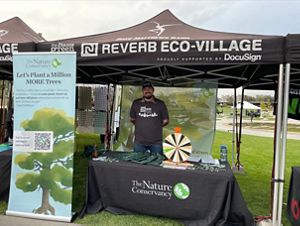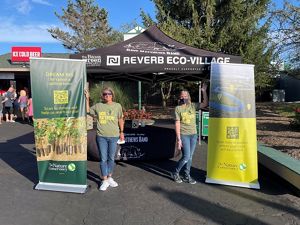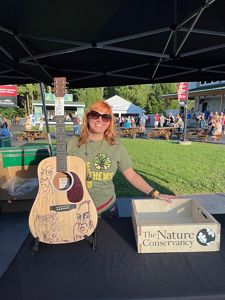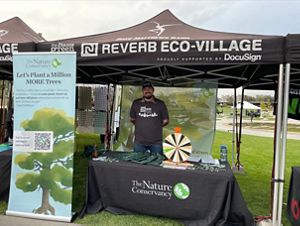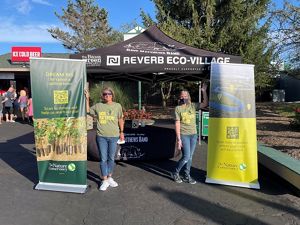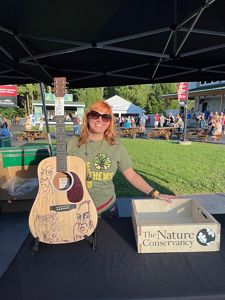 Explore TNC Planting in Action