Together with Bat Conservation International and the City of San Antonio, TNC secured a 1,521-acre property in Comal County that represents a trifecta of conservation success for the entire region.
The land is located roughly 30 miles northwest of San Antonio, adjacent to BCI's Bracken Bat Cave. Bracken is the world's largest bat colony, with millions of Mexican free-tailed bats roosting there each year between March and October. This land deal helps ensure this centuries-old wildlife habitat will continue to provide a safe home for one of the region's most unique inhabitants.
The purchase also creates new habitat for the federally endangered golden-cheeked warbler and expands TNC's work in protecting Texas' most valuable resource: clean, fresh water. This acreage is located entirely within the Edwards Aquifer Recharge Zone, the most sensitive portion of the aquifer system. As one of the most prolific artesian aquifers in the world, the Edwards Aquifer provides drinking water for roughly two million central Texans, including the entire city of San Antonio. In the last decade, the Conservancy has helped protect 21% of recharge zone.
The history of this property is unique—it was previously slated to become a 3,500-home subdivision. Scientists, conservationists and community members were strongly opposed due to the property's proximity to the bat cave and the risks to local water supplies and established warbler habitat. After more than a year of work, this highly complex conservation deal came together with input from a broad spectrum of trusted partners. Much of the funding comes from a coalition of public and private organizations that includes The Nature Conservancy, the City of San Antonio, Bat Conservation International, the Edwards Aquifer Authority, Forestar, the United States Army and Bexar county. 
This property creates an important link between TNC's Frank Klein Cibolo Bluffs Preserve and the Bracken Bat Cave—and ultimately, through land acquisitions and conservation easements, TNC and partners have helped protect over 5,000 acres of some of the most ecologically important land in the Hill Country along Cibolo Creek. It also offers an excellent example of at-scale conservation in Central Texas.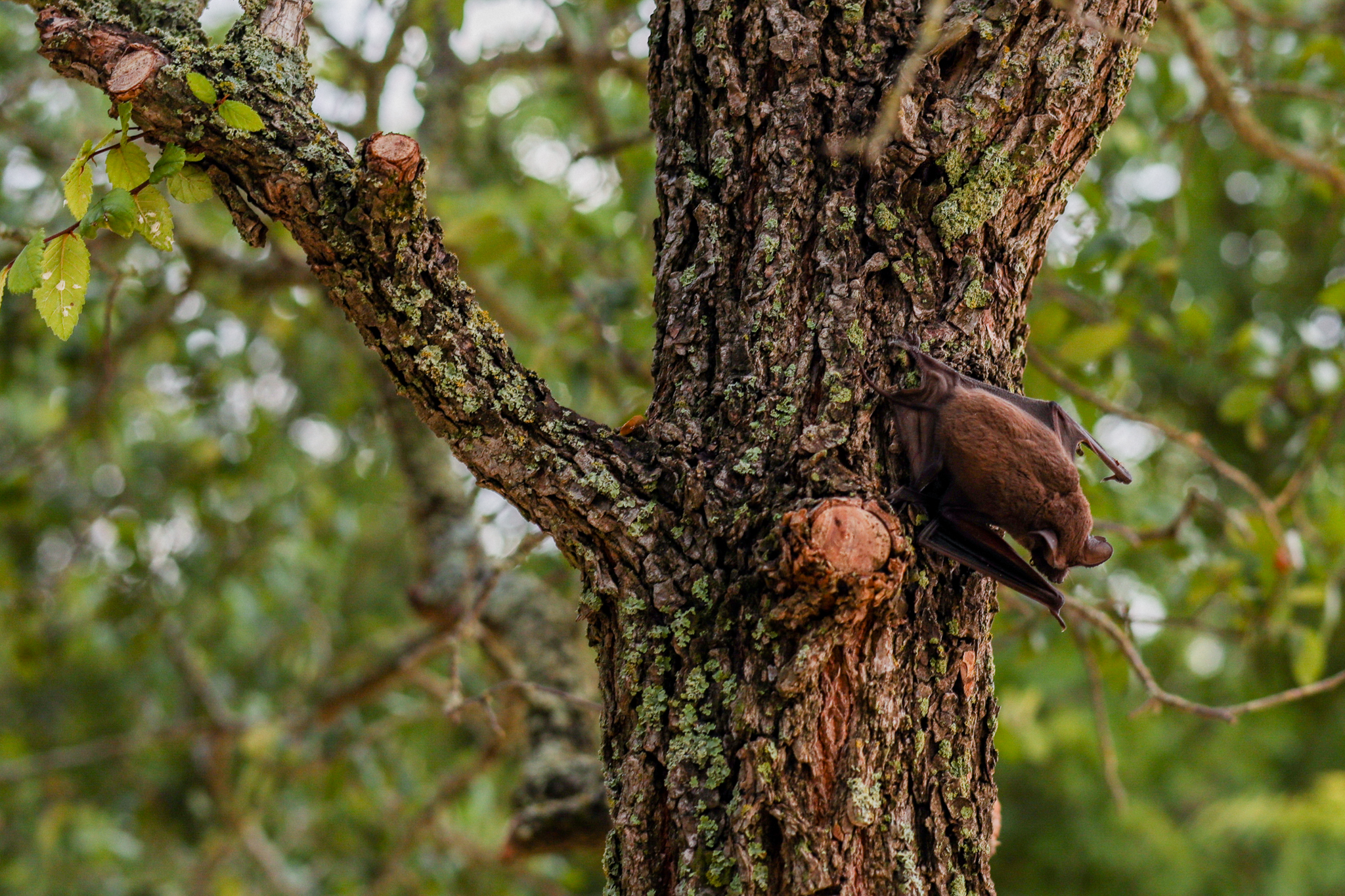 Taking Flight
At five to six weeks old, Mexican free-tailed bat pups are ready to fly.
©
Claire Everett
Bracken Bat Cave is home to the largest population of bats in the world. The colony is also one of the largest populations of mammals.
Bracken is a maternity colony; the bats that arrive in spring are already pregnant, and once their babies are born, the population of the cave almost doubles.
Baby bats, called pups, can be packed in as tightly as 500 pups per square foot on the cave ceiling.
The temperature inside Bracken Cave consistently stays between 102-104 degrees Fahrenheit, keeping pups warm and healthy.
A single Mexican free-tailed bat weighs as little as 2 quarters.
The nightly exodus from Bracken Bat Cave is so dense it can be seen on Doppler radar. 
The bats' nightly emergence from Bracken can take up to 4.5 hours.
A single Mexican free-tailed bat will eat its weight in bugs each night. Once pups are fully grown at 8 weeks, the bats of Bracken Bat Cave eat over 140 tons of insects every evening.
 The bats form their own "batnado"—a tornado of bats—allowing them to gain momentum and altitude to rise above the cave entrance and tree line as they emerge.
The floor of Bracken Cave consists of 10,000 years of guano deposits, reaching depths of 60 feet in some places.
Expand to see more
Collapse to see less
Download