From the lush hardwoods in the Appalachian region to the forested wetlands of the north, woodlands have long supported the ecological and economic well-being of Ohioans. Forests provide a diverse array of habitats that support a wealth of wildlife, provide clean water by acting as natural sponges that absorb and filter rainfall and clean the air we breathe by sequestering and storing carbon dioxide. They also play an important role in supporting the state's economy and communities, helping to uphold an outdoor recreation industry that produces over $24 billion in consumer spending annually and supports more than 215,000 jobs. Unfortunately, forests in Ohio have drastically declined since European colonization.
By the early 1900s, 90% of the state's original forest had been cleared to make room for farmland and to feed the iron furnaces of southern Ohio, severely degrading part of North America's oldest and most biologically diverse forest systems. The 1920s brought the start of a slow recovery, a process that continues today with the help of The Nature Conservancy and our many partners.
Protecting Ohio's Forests
To ensure that future generations of Ohioans will enjoy strong, healthy forests, TNC is working in partnership with governments, corporations, local communities and private landowners to conserve and enhance the health of forests. This work to conserve, restore and connect large tracts of unbroken forest will help to provide higher quality habitat for native plants and animals, enhance water conservation, improve recreational opportunities and ensure that Ohio's forests are resilient to threats inclusing invasive species and climate change.
Safeguarding Biodiversity
Nearly 40% of Ohio's Appalachian region is covered in mixed hardwood forest, which harbors more than 62 species of trees, hundreds of herbs and shrubs, countless songbirds and globally imperiled mammals such as the Indiana bat and Allegheny woodrat. As the forests recover, large mammal species like black bear and bobcat are also making a comeback.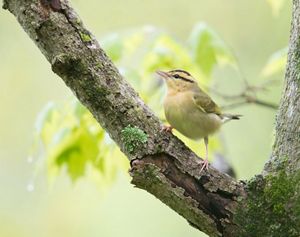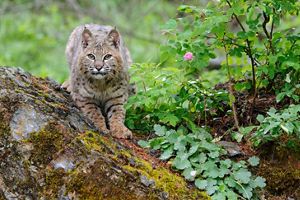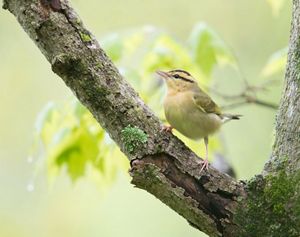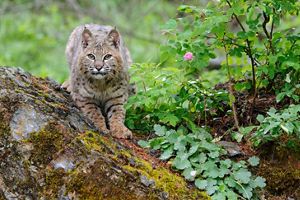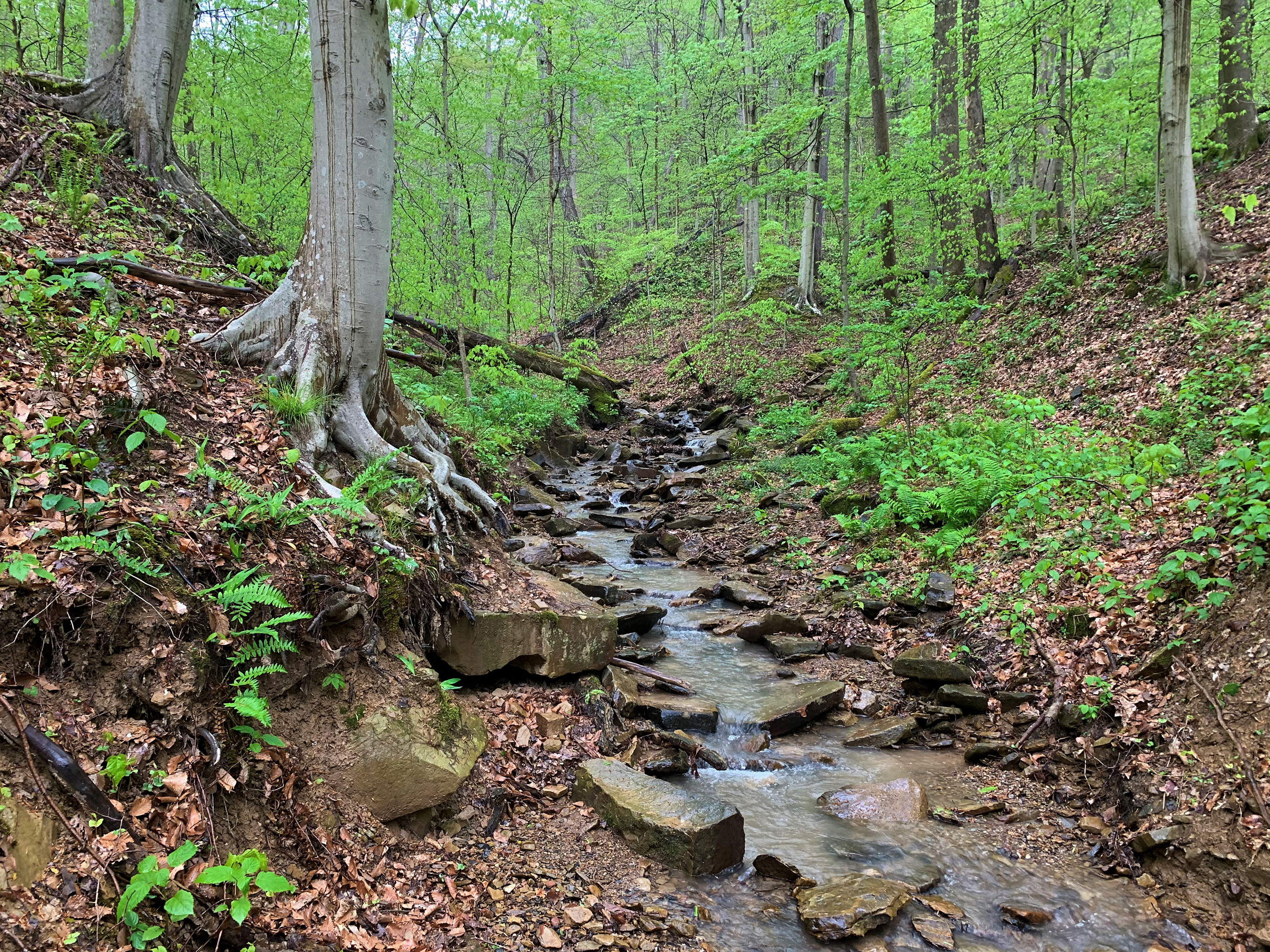 Sunshine Corridor
The Sunshine Corridor helps create a migratory pathway for wildlife between Edge of Appalachia Preserve and Shawnee State Forest.
©
Terry Seidel/TNC
In southern Ohio, we're striving to bridge the gap between the 63,000-acre Shawnee State Forest and the 22,000-acre Richard and Lucile Durrell Edge of Appalachia Preserve System. to encourage plant and animal intermigration, and build a forest more resilient to the effects of climate change. In addition to being key habitat for black bear and bobcat, this forested area, known fondly as the Sunshine Corridor, is significant for the migration and nesting of many imperiled songbirds including the worm-eating warbler, Acadian flycatcher, Kentucky warbler and scarlet tanager. The rolling Ohio hills support nearly 50% of the cerulean warbler's global populations during the breeding season.
Protecting the Sunshine Corridor will also enhance popular recreational opportunities.  The Nature Conservancy is partnered with the North Country Scenic Trail and Buckeye Trail Association to route an estimated 14 miles of trail through the Sunshine Corridor and Edge of Appalachia Preserve System. These trails connect people to protected areas across the state and beyond, contributing to the economic, social and cultural benefits for surrounding communities.
Expand to see more
Collapse to see less
Sustainable Forestry
While protecting forests is a critical part of ensuring Ohio's remaining woodlands thrive for generations to come, beneath the canopy is a more complex story. Overharvesting has led to soil degradation and decreased productivity. Pests, diseases and invasive species have caused widespread tree death and altered forest structure. Suppression of ecological processes like fire have altered plant and wildlife species composition. And climate change has caused shifts in species ranges, resulting in the loss of important forest types and a reduction of economically valuable species.

As recently as the 1990s, conservationists combatted these challenges through a shared mindset focused on forest preservation. This passive approach to conservation helped protect some of the nation's old growth forests so they could continue maturing for the benefit of people and wildlife alike. But the world's climate has changed significantly since then, forcing a shift in perspective.
Climate change is not a distant threat. It is happening now. And the science is clear: it has never been more critical for us to protect and restore forests and wetlands and improve the management of agricultural lands. Research indicates that these natural climate solutions can provide more than one-third of the greenhouse gas emissions reductions needed to limit global warming to 2˚C worldwide above pre-industrial levels—a target set by the Paris climate agreement.
"While we haven't stopped protecting forests, we now better understand how to actively manage them against increasing threats that are intensifying from a warming climate," says Sustainable Forestry Director Tom Rooney. "This is where sustainable forestry, which aims to manage the structure of the forest and its species composition, can help."
If a forest were a house, the foundation and frame would represent the woodland's structure while the interior décor would represent the species composition. Forest managers help maintain a woodland's structure by protecting the oldest and largest legacy trees and ensuring the integrity of the seedling bed so that young trees can thrive. They also manage woodlands for issues like invasive species, which threaten the forest's structure by overtaking native plant communities and outcompeting tree seedlings.
Intentional thinning is another important component to maintaining a forest's structure. By deliberately curating the removal of select trees from a forest, managers can promote the growth of new trees by opening the canopy so sunlight can reach the forest floor, giving seedlings a fighting chance at survival. This process of guiding forest succession toward a more diverse, resilient state with higher carbon storage capacity is one of the active forest management practices in place at select sites within the Edge of Appalachia Preserve.
Managing for the forest's structure is just the start. Building on a solid foundation is critical to ensuring that a house will not collapse, but getting the interior décor just right ensures the comfort and happiness of those who will call it home. "Trees can grow pretty much anywhere in a forest, but when they're on optimal sites, they are healthier and more resilient to pests and diseases," says Rooney. "We manage the forest to ensure that the right species are growing in the right places, which reduces plant stress and builds overall resilience of the ecosystem."
FSC certification ensures that the forest management adheres to rigorous environmental, social and economic standards, focusing on conserving biodiversity, protecting indigenous rights and fostering responsible forest operations. It guarantees that the forest products originate from responsibly managed sources. Similarly, Sustainable Forestry Initiative certification signifies a commitment to sustainable forestry through sustainable management practices, including reforestation, ecosystem conservation and community engagement. Both certifications provide consumers with the assurance that the forests supplying their products are managed with the utmost care for the environment and local communities, encouraging the preservation and sustainable use of our invaluable forest resources.

Working with Private Landowners
Long ago, famous forester and conservationist Aldo Leopold wrote, "Conservation will ultimately boil down to rewarding the private landowner who conserves the public interest." With 87% of Ohio's remaining forests in private ownership, Leopold's words are perhaps more relevant today than when they were written in 1934. The ability to sustainably manage Ohio's forests will depend upon our success in engaging the state's 397,000 private forest owners in the endeavor.
Through community driven conservation, TNC is helping to connect Ohio's forest owners to programs that will help preserve and enhance the ecological, economic and social benefits of Ohio's privately-owned woodlands and secure the resiliency of our forests not just for today, but for generations to come.
Ways for Private Landowners to Get Involved
Why have a forest management plan?
A forest management plan describes the current condition of your forest, outlines your vision and goals for your woods, and identifies which management practices, if any, can help you achieve those goals over time. Here are some good reasons to have a forest management plan:
A forest management plan includes a survey of all the key features of your property—soils, roads and trails, stream and wetlands, wildlife habitat—and anything else important to you.
A forest management plan gets you thinking. What are your favorite things about your woods? Why do you own your property? What are your expectations for the future?
A forest management plan helps you prioritize. It acts as a "to do" list for your forest. It helps you keep track of your past management activities, and provides a timeline of practices to plan in the short-term and long-term.
A forest management plan can help identify threats you might not notice. An inventory of your forest should include the identification of any invasive species. Identifying these threats early can help reduce the costs to control them and prevent an infestation.
A forest management plan is required for state and federal financial assistance programs, including programs offered through the Natural Resources Conservation Service. Financial assistance may be available to help with the cost to develop a forest management plan.
Looking for More Information?
Get in Touch

Looking for more information on how to sustainably manage your woodland? Contact Tom Rooney, sustainable forestry directory for The Nature Conservancy in Ohio. Email Tom Rooney.
Forest Conservation Incentives

The Division of Forestry has state service foresters that assist woodland owners across Ohio in maintaining healthy, productive woodlands and managing them for a variety of benefits. Learn More
Find a Forester

Visit the Ohio Society of American Foresters directory to find a forester near you. Find a Forester