Key Takeaways
Salt marshes are productive and protective coastal habitats, and New Jersey has more than 200,000 acres of them.
New Jersey faces a changing climate, specifically accelerating sea level rise and more frequent and intense coastal storms, putting coastal areas at risk.
TNC is protecting salt marshes using innovative restoration techniques and natural solutions to address erosion and other challenges.
They are one of the first signs that we're approaching our beloved Jersey shore—the expanses of grassy salt marsh that line our state's coast.
Salt marshes are extremely productive habitats, quite literally nature's nursery, and New Jersey has more than 200,000 acres of them. They are home to many fish, crab and bird species; they drive economies through recreation and fishing industries; and they protect people's homes and livelihoods from changing climate conditions by storing carbon and slowing down waves. In fact, studies show that New Jersey's coastal wetlands prevented $430 million in damages in New Jersey during 2012's Superstorm Sandy.
But sea level rise and a changing climate are challenging New Jersey's coastal habitats and communities, and many of our precious marshes are drowning.
Nature's Nursery
Coastal wetlands host entire life cycles for flounder and blue claw crabs and iconic species like octopi and sharks. Migratory shorebirds feed and nest among the mudflats, pools and grasses; American black ducks arrive to overwinter in the tall vegetation. Northern diamondback terrapins thrive in the brackish waters along marsh edges.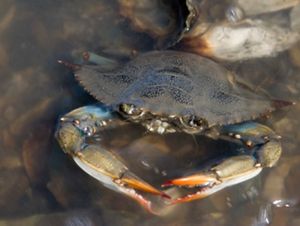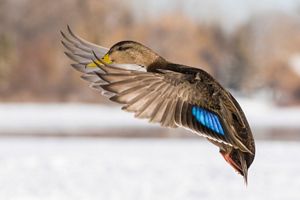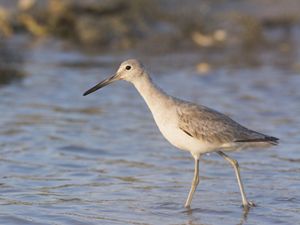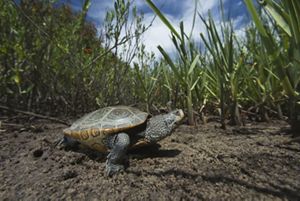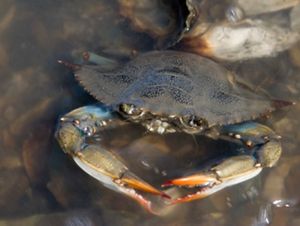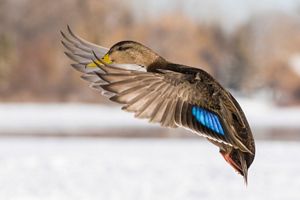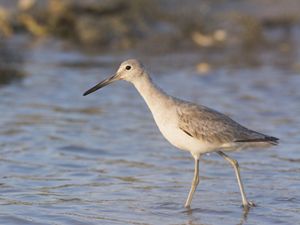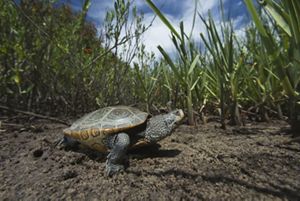 Keeping Sediment in the System
To help boost the elevation of our drowning marshes and the vegetation struggling to grow on them, we are creatively using sediment dredged from clogged boat channels. The process involves pumping enough clean dredged sediment across low-lying and degraded sections of marsh to restore native plants and help the wetland better keep pace with accelerating sea level rise.
TNC and partners piloted this "beneficial use" technique between 2014 and 2016 at three locations in Southern New Jersey: Avalon and Ring Island in Middle Township on the Atlantic Coast and Fortescue on the Delaware Bay. Together, these projects restored more than 60 acres using clean sediment that would otherwise have been transported and stored in landfills.
Promising Results
Post-restoration results are encouraging. Marsh vegetation recovered within 4 years at Fortescue, within 6 years at Avalon and within 7 years at Ring Island.
All three sites show grasses continuing to increase.
TNC continues to examine these trends to understand how and why vegetation is recovering.
Matchmaking for Marshes
Sediment sourcing is an important consideration for beneficial-use marsh restorations to be more widely adopted; we are helping develop a plan on behalf of the New Jersey Department of Transportation, which is responsible for maintaining the state's coastal waterways for boat traffic, to manage sediment strategically in local Atlantic back bays.
We are developing an online tool—the NJ Bay Islands Restoration Planner—which, much like a dating app, allows users to assess the 100+ marsh islands in the back bays from Metedeconk River south to Beach Haven Inlet, prioritize restoration needs and then match priority projects with dredging needs in the area. This regional-scale approach will increase the rate at which projects are identified, vetted and implemented, increasing the number of on-the-ground sites from which to learn and demonstrate success.

Building Support for Natural Climate Solutions
Partnership and collaboration are key to our work. By collaborating with agencies and organizations with similar goals, we are applying what we have learned to plan, implement and advocate for increased wetland restoration projects throughout the state. A Barnegat Bay project site in Waretown now serves as a living laboratory to test and refine restoration techniques and as a means of engaging regulatory officials to establish best practices for streamlining the beneficial-use marsh restoration permitting process.
Natural climate solutions, like restoring wetlands along our coasts, are a win-win for addressing climate change. These solutions are practical and effective and provide numerous benefits to communities. Increasing the health of New Jersey's salt marshes will protect people's homes and livelihoods from changing climate conditions by storing carbon and slowing down waves.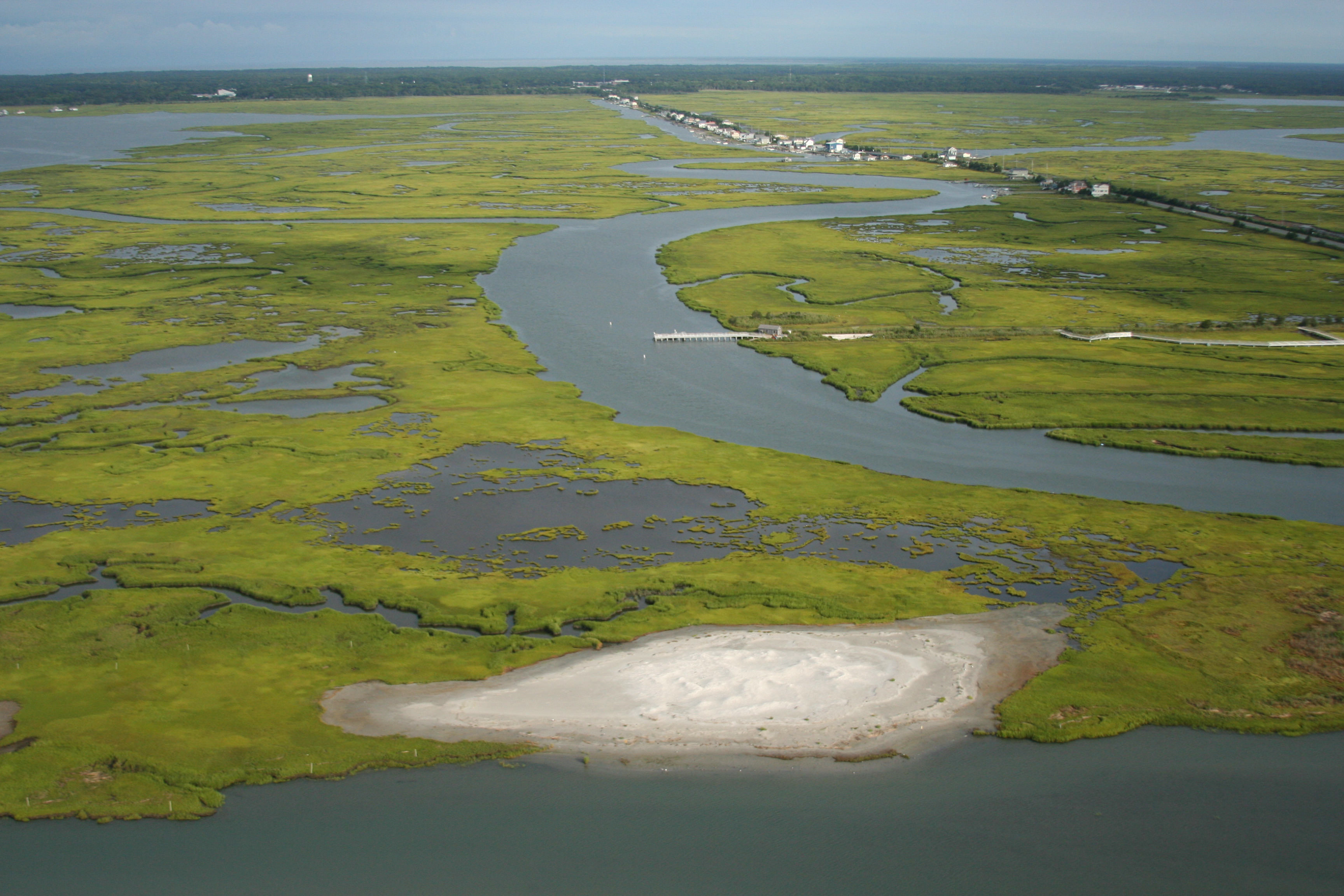 New Jersey Salt Marsh
Coastal conservation projects help New Jersey salt marsh habitats stand up to a rising sea.
©
TNC
To promote marsh restorations using dredged sediment, we brought together the Beneficial Use Learning Network, an interdisciplinary, multi-organizational group that has engaged more than 150 participants from the Mid-Atlantic and New England to learn about this innovative and scalable technique.
Experts contracted from Stevens Institute of Technology and Monmouth University are using data from Learning Network programming and feedback to develop much-needed resources to guide siting, design, implementation and monitoring of projects and to identify and address knowledge gaps—critical processes to enable scale-up of this restoration practice in time to make a difference for NJ's vulnerable marshes.