Wildlife species in North America are shifting their ranges an average of 11 miles north and 36 feet upward in elevation each decade. Many species are approaching–or have already reached–the limit of where they can go to find hospitable climates. Research by TNC and partners also shows that nearly 60 percent of U.S. lands and waters are fragmented by human development, preventing species from moving naturally to find new and more hospitable habitat.
At the same time, our need for renewable energy is growing rapidly. As they do, it's critical that we make smart, informed decisions about how and where to build the infrastructure required for a modern electric grid that delivers carbon free, safe, reliable, resilient, secure, and affordable service. That means finding an approach that keeps intact the large natural areas species needed to move and thrive and ensures that connections between those areas are conserved—energy siting that doesn't exacerbate our existing habitat fragmentation problem.
Pat Jackson understands this well. Co-founder of ReWild Renewables, a solar farm developer, owner, and operator that works to provide renewable energy while also siting projects to maintain biodiversity and connected lands, Jackson knows that a careful balance must be struck between energy generation and land conservation.
Jackson is also a trustee of The Nature Conservancy in Maine, and he sat down recently with Kate Dempsey, Maine State Director, to answer some questions about his approach to conservation and philanthropy.
Dempsey:    To start, can you tell us a little more about ReWild Renewables? What are the biggest challenges you are trying to address?
Jackson:       Our team's mission is to re-wild our ecosystems, reduce carbon emissions, and protect biodiversity. We work to successfully and mindfully develop high-quality solar projects. The origin of ReWild came from a holistic, solutions-focused view of the climate crisis, brought to life from the inspiration of David Attenborough's film A Life On Our Planet, and reinforced by TNC's systems-level science on resilient, connected biodiverse ecosystem preservation. We embrace the reality of our times by working to keep the world habitable, maintain a quality of life we all desire, and prevent irreversible mass extinction. For our team, this means focusing on deploying as much solar energy as possible to drive down our reliance on fossil fuels while also creating biodiversity improvements on the ground and supporting groups like TNC that are protecting large tracts of resilient, connected biodiverse lands. We believe merging the worlds of renewable energy with biodiversity conservation is critical to solving the climate crisis.
Dempsey:    You mention supporting conservation groups. What is the root of this culture of philanthropy, and why is it important to you and ReWild?
Jackson:       We want to give back to the planet. While we are professionals at solar energy development, we are not professionals at protecting biodiversity. That's where philanthropy comes in. Our team has chosen to philanthropically support TNC for their tremendous science-based, systems-level, high-value land conservation strategy that will help ensure species can migrate for eternity as the climate changes. It's a key part of our approach.
Dempsey:    ReWild recently made significant gifts that support four different programs and three geographic areas within TNC. What inspired you about these programs and what role did your team play in this decision?
Jackson:       Our team had important conversations when deciding where to allocate $100,000 in 2021, our first year of giving. TNC was fantastic in providing a variety of land conservation opportunities that were considered to have extremely high scores for habitat connectivity, resilience, and species biodiversity. In considering the options, we decided to give $25,000 each to four projects that deeply aligned with our team's evaluation for both high impact and an emotional connection.
We chose two terrific large properties in Maine because of their importance in the northern end of the Appalachian region, which is a top priority to TNC due to its vast, connected, long-reaching, diverse landscape, and major carbon sink attributes. Our team has worked in Maine and felt both emotionally and scientifically compelled. The third property is in West Virginia—a unique opportunity because it is the critical connector between the southern and northern Appalachia "highway" of wilderness for habitat migration. From a science perspective, we felt it was a keystone property; without it, the northern and southern masses of land would not have a connection which would likely be irreversibly damaging to biodiversity migration over time. The fourth and final gift was to a special project in Kenya which goes towards conserving what were three very large private cattle parcels and transitioning it into the growing chain of protected lands within a 70-kilometer wildlife corridor for the iconic animals of Africa to roam. Our team felt it was important to protect these iconic species for our children's generations.
Conservation Impact
Pat Jackson and ReWild are helping to preserve these important pathways for nature.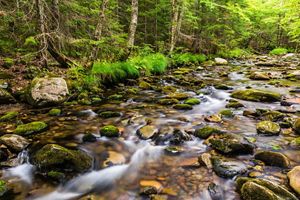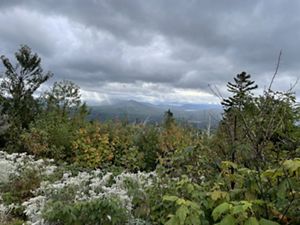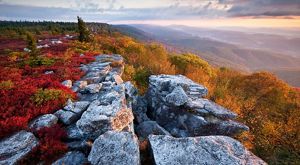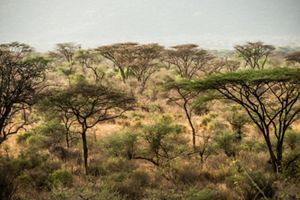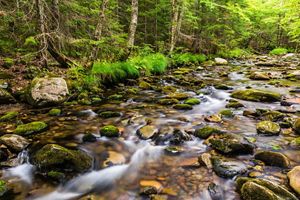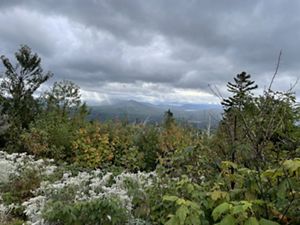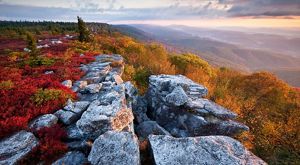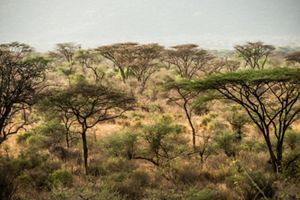 Dempsey:    Can I ask what it is about TNC in particular that has attracted ReWild's support?
Jackson:       TNC stands out in the environmental NGO space as not just science-based, but uniquely focused on solving complex, systems-wide problems that require deep expertise, relationships, and resource capabilities. In particular, your emphasis on protecting resilient, connected, biodiverse landscapes speaks to us as we place enormous importance on having a life for our children and our children's children that is not just livable but a thriving world with abundant biodiversity and a habitable climate.