Our Planet's Determining Decade: Facing the Facts, and Our Future
Jane Goodall. Alexandra Cousteau. Dolores Huerta. It's about you. It's about us. It's about the future of our species. 
As the devastating effects of climate change become painfully clear, the world has woken up to the urgency of this existential crisis. In challenging times, we often turn to the people who inspire us for guidance. For Earth Day 2021, The Nature Conservancy hosted a virtual Summit with conservation leaders, scientists, policymakers, and advocates to help show the way forward.
Watch the recording to learn about our work in the fight against climate change, and what you can do to make a difference in the "Determining Decade."
Founder, the Jane Goodall Institute & UN Messenger of Peace
Dr. Jane Goodall, DBE
At the age of 26, Jane followed her passion for animals and Africa to Gombe, Tanzania, where she began her landmark study of chimpanzees in the wild­ immersing herself in their habitat as a neighbor rather than a distant observer. Her discovery in 1960 that chimpanzees make and use tools rocked the scientific world and redefined the relationship between humans and animals.

In 1977, she established the Jane Goodall Institute (JGI) to advance her work around the world and for generations to come. JGI continues field research at Gombe and builds on Dr. Goodall's innovative approach to conservation. She founded Roots & Shoots, a global program that empowers young people in nearly 60 countries and has greatly impacted youth in over 100 countries to act as the informed conservation leaders.
Jane travels the world, speaking about the threats facing chimpanzees, environmental crises and her reasons for hope. Dr. Goodall is a UN Messenger of Peace and Dame Commander of the British Empire.
Explorer
Alexandra Cousteau
Born into the family business, by the age of three, Alexandra toured Africa, exploring Egypt, Tunisia, Uganda and Kenya in the arms of her father.
While Alexandra continues to find inspiration in her family legacy, she has since become a globally recognized advocate on ocean issues in her own right. She las led countless expeditions to better understand the issues facing our oceans and explore our connection to freshwater resources that are critical to the health and prosperity of human communities.
Over the decades, she has spent working for the protection of our water planet. She has met with heads of state, industry leaders, fisher communities, and NGOs around the world to find solutions to pressing ocean issues. In 2010, her 5-month expedition around North America was National Geographic's first ever "interactive expedition". She has been named a National Geographic Emerging Explorer, a Young Global Leader by the World Economic Forum, and has also received an honorary doctorate from Georgetown University, her alma mater.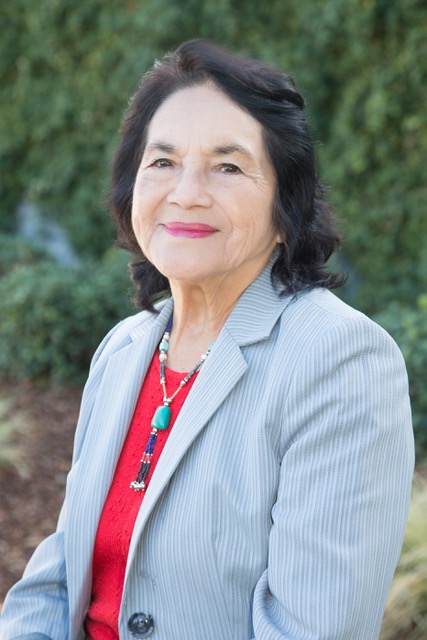 Dolores Huerta
President & Founder of the Dolores Huerta Foundation and Community Organizer
©
Dolores Huerta
President & Founder of the Dolores Huerta Foundation and Community Organizer
Dolores Huerta
Dolores Huerta is president and Founder of the Dolores Huerta Foundation co-founder of the United Farm Workers of America with Cesar Chavez. She is a labor leader and community organizer. She has worked civil rights and social justice for over 50 years. In 1962 she and Cesar Chavez founded the United Farm Workers union. She served as vice-president and played a critical role in many of the union's accomplishments for four decades.
In 2002, she received the Puffin/Nation prize for Creative Citizenship which she used to establish the Dolores Huerta Foundation (DHF). DHF is connecting groundbreaking community-based organizing to state and national movements to register and educate voters; advocate for education reform; bring about infrastructure improvements in low-income communities; advocate for greater equality for the LGBT community; and create strong leadership development. She has received numerous awards: among them The Eleanor Roosevelt Humans Rights Award from President Clinton in 1998. In 2012 President Obama bestowed Dolores with The Presidential Medal of Freedom, the highest civilian award in the United States.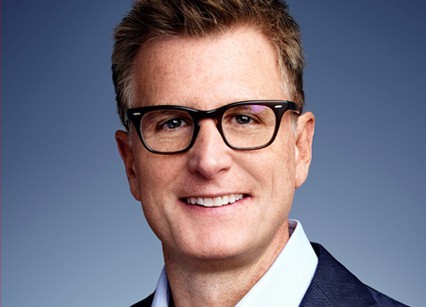 Kevin Reilly
The Nature Conservancy in California's Chairman of the Board of Trustees
©
Kevin Reilly
The Nature Conservancy in California's Chairman of the Board of Trustees
Kevin Reilly
Kevin Reilly has played a vital role in shaping the television and entertainment landscape from the height of the broadcast era, to the rise of the cable era, and now the burgeoning streaming era. Throughout his career serving in a variety of leadershiproles at Warner Media, FOX, NBC and FX he has been known as a bold programmer who championed iconic hits such as ER, The Shield, 30 Rock, the office, Friday Night Lights, Glee, and HBO's seminal series"The Sopranos."
As former Chief Content Officer of HBO Max, Reilly oversaw all content for the streaming platform assembled from the rich collection of the WarnerMedia portfolio, and recruited top-tier creative partners to generate a robust mix of original series and motion pictures. Wearing multiple hats at WarnerMedia, Reilly was also President of TBS, TNT and truTV, where for the pastsix years he oversaw and revitalized the brands of the most profitable entertainment networks in television.
The Nature Conservancy in California's Executive Director
Mike Sweeney
Mike Sweeney is Executive Director of The Nature Conservancy in California and Managing Director of Global Fisheries. He joined The Nature Conservancy's California Chapter in 1998 as a project director, became Director of Real Estate in 2000, and became Chief Operating Officer and Associate State Director in 2001. In 2007, he was named Executive Director of the California Chapter, and in 2016 he added the role of Managing Director of Global Fisheries.
Prior to joining The Nature Conservancy, he was Special Assistant to Interior Secretary Bruce Babbitt during the first Clinton Administration. Previously, he worked in national politics for the Clinton-Gore '92 campaign, for Kodansha Ltd, Japan's largest publisher, and served on the staff of a member of the Japanese Diet. He has previously served on the Advisory Council for the Public Policy Institute of California's Water Policy Center and for three terms as Program Committee Chair on the board of Island Conservation. He holds an M.B.A. from Harvard Business School and a B.A. from Harvard College.
The Nature Conservancy in California's Director of External Affairs and Policy
Jay Ziegler
Jay oversees The Nature Conservancy California Chapter's engagements at the federal, state and regional levels. He has also served in communications and policy development roles in state and federal government, including with Interior Secretary Bruce Babbitt, focusing on endangered species, public lands, water and natural resource management issues across the West.

The Nature Conservancy's Chief Executive Officer
Jennifer Morris
For the past 25 years, Morris has dedicated her life to protecting the environment for people and nature. She brings decades of global leadership, proven management skills, and a passion for conservation to the organization and its ambitious mission—conserving the lands and waters on which all life depends. 
Jennifer was previously president at Conservation International, where she oversaw all programs across 29 countries and more than 600 million hectares of protected land. She developed some of CI's most enduring programs, partnerships, and innovative strategies using business development as a tool to protect nature for the well-being of humanity. She led more than 1,000 staff comprising scientists, policy experts and passionate conservation professionals to implement cutting-edge initiatives and work with more than 2,000 diverse partners, from indigenous communities to multinational corporations. 
Jennifer is a passionate storyteller, avid outdoors enthusiast, and mentor to the future generations of conservation leaders. She lives in Washington, D.C., with her husband and daughter.
Founder and Executive Producer of Threshold
Amy Martin
Each season, Threshold takes a deep dive into one story of pivotal change in the natural world. Founded in 2016, Threshold has earned the highest honors in journalism, a Peabody Award, an Edward R. Murrow Award, awards from the Society of Professional Journalists and the Overseas Press Club.
The first season of Threshold told the story of the near-extinction and ongoing restoration of the American bison. Season two took listeners to all eight countries of the Arctic to learn about climate change through the eyes of people who live in the polar north. Season three investigated the battle over drilling for oil in the Arctic National Wildlife Refuge. In 2020, Amy also launched a new series, Threshold Conversations, featuring interviews with environmental thought leaders.

Prior to founding Threshold, Amy's new stories were featured on NPR's All Things Considered, PRI's The World, Reveal, Here and Now. In 2016, she was selected for the Scripps Fellowship in Environmental Journalism at the University of Colorado, Boulder.
Science and Environmental Editor at the Atlantic
Michelle Nijhuis
Michelle Nijhuis is the author of Beloved Beasts: Fighting for Life in an Age of Extinction, a history of the conservation movement published in March by W.W. Norton. She is a project editor at the Atlantic, a contributing editor at High Country News, and an award-winning reporter whose work has been published in National Geographic and the New York Times Magazine. She lives in White Salmon, Washington.
Co-Managing Partner at The Rise Fund
Maya Chorengel
Maya Chorengel is Co-Managing Partner at The Rise Fund, a $5 billion global impact investing fundmanaged by TPG.Prior, Maya co-founded ElevarEquity, was Managing Director of the Dignity Fund, andinvested for Warburg Pincus. Maya is a Director of Benevity, EverFi, Varo Bank, Nithio, SEO, and Kiva andserves on the Advisory Boards of the Harvard Business School Social Enterprise Initiative and CASE i3 atDuke University.She co-authored "Calculating the Value of Impact Investing" published in the HarvardBusiness Review.Maya earned an A.B. in Social Studies from Harvard College and an M.B.A. from Harvard Business School.
Worldwide Managing Partner of Bain & Company
Manny Maceda
Manny is responsible for all aspects of the firm's strategy, team and operations across Bain's global network of 50+ offices. Manny leads the firm in its mission to deliver the best client results in the management consulting industry.
Additionally, Manny is a member of the Board of Directors of Bain & Company and formally led Bain's Global Full Potential Transformation Group. He originally joined Bain in 1988.
Manny's past roles include Chairman of the Asia-Pacific region and Global leader of Bain's Performance Improvement practice, Reengineering practice and global recruiting team. He has served on the firm's Management Committee, Nominating Committee and Global Operating Committee.
President and Chief Financial Officer at Salesforce
Mark Hawkins
Mark Hawkins has more than 40 years of experience with leading finance organizations at global software and technology companies including Salesforce, Autodesk, Logitech, Dell, and Hewlett-Packard.
As President and Chief Financial Officer at Salesforce from 2014-2021, Hawkins was responsible for leading the company's global finance organization and was a member of the company's executive committee. Prior to his time at Salesforce, Hawkins served as CFO and Executive Vice President at AutoDesk, leading the company's global finance, information technology, and procurement organizations. From 2006 to 2009, he was CFO and Senior Vice President of Finance & IT at Logitech International SA. From 2000 to 2006, Hawkins served as Vice President of Finance for Dell's worldwide procurement and logistics organization, as well as Vice President of Finance for Dell's U.S. Home Segment. Prior to Dell, Hawkins spent nearly 19 years at Hewlett-Packard where he held a variety of finance and business management roles, including a two-year posting in Europe.
Currently, Hawkins serves as President and CFO Emeritus Adviser at Salesforce, is a member of the Board of Directors for Plex Systems, Secureworks, The Ocean Cleanup and Toast. He sits on the NYSE Listed Company Advisory Board and is a founding member and global ambassador of the USA Chapter of The Prince's Accounting for Sustainability Project CFO Leadership Network. He holds an MBA in finance from the University of Colorado and a bachelor's degree from Michigan State University, and has completed the Advanced Management Program at Harvard Business School.
Head of Patagonia, Inc.
Jenna Johnson
As Head of Patagonia, Inc, Jenna Johnson is responsible for the direction of Patagonia's business units such as apparel, packs, and other gear. Previously, Johnson, an avid rock climber, had been vice president of technical outdoor for the company, leading groups that built products for everything from trail running to snowboarding. She has an executive MBA from the University of Washington.
Co-host, Democracy Now!
Juan Gonzalez
Juan González has been a professional journalist for more than 30 years and was a staff columnist at the New York Daily News from 1987 to 2016. He is a two-time recipient of the George Polk Award for commentary (1998 and 2010), and the first reporter in New York City to consistently expose the health effects arising from the September 11, 2001 attacks and the cover-up of these hazards by government officials. Juan was inducted into the Deadline Club's New York Journalism Hall of Fame in 2015. He is a Professor of Journalism and Media Studies at Rutgers University.
González is a founder and past president of the National Association of Hispanic Journalists, and a member of NAHJ's Hall of Fame. González has twice been named by Hispanic Business Magazine as one of the country's most influential Hispanics and has received Lifetime Achievement Awards from the Hispanic Heritage Foundation, the National Council of La Raza, and the National Puerto Rican Coalition.
Esri's Director of Conservation Solutions
David Gadsden
David Gadsden, Esri's Director of Conservation Solutions, is an applied geographer with more than two decades of experience applying geospatial technology to address complex humanitarian and conservation challenges. Gadsden earned a geography degree from the University of Washington in 1995 and later served as a US Peace Corps volunteer in rural Tanzania, working on community-based natural resource management. In his early career he architected and implemented GIS solutions to address environmental, social, public safety, emergency response and construction engineering challenges while working for both commercial and nonprofit organizations. In 2002, Gadsden joined Esri, where he initially served as a technical advisor to the United Nations, US Department of State, and USAID. He has helped a diverse community leverage the "Science of Where" to address complex challenges ranging from global health, disaster response, wildlife protection, green infrastructure, tribal governance, historic preservation and community development.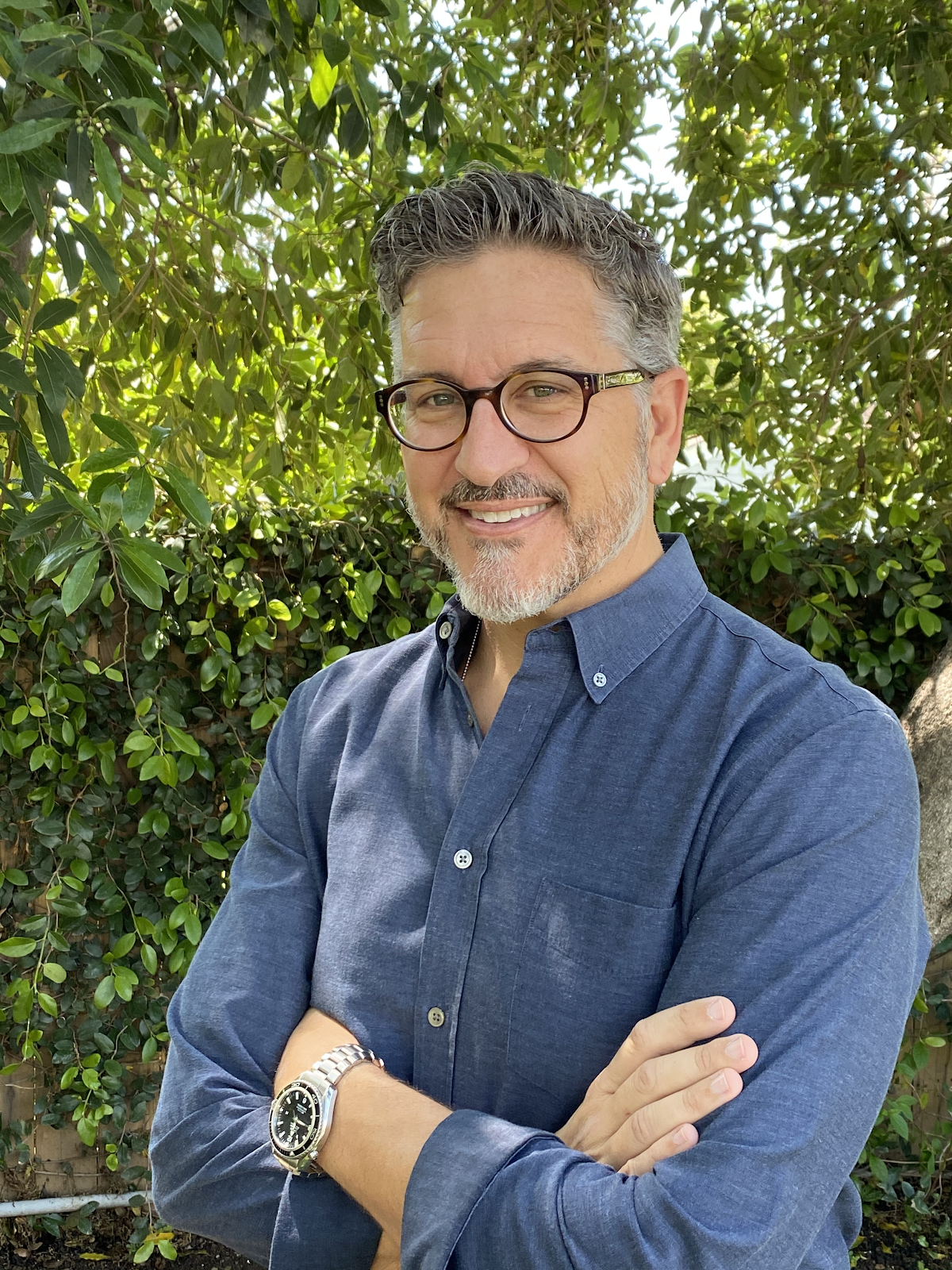 Daniel Johnson
The Nature Conservancy in California's Marketing and Communications Director
©
Daniel Johnson
The Nature Conservancy in California's Marketing and Communications Director
Daniel Johnson
Danny Johnson is a marketing, content, operations, and growth leader with a track record of building high-performing organizations, shaping global strategies & growth opportunities, and producing award-winning campaigns and content for entertainment properties & brands that drive consumer engagement and audience growth. Most recently, he evolved Paramount Pictures' worldwide Creative Content team. At Fox, he helped build a new discipline focused on strengthening the connection between worldwide audiences and the studio's most valuable franchises. Prior to this he was a CMO of Mitú, where he transformed the multicultural content network's approach to branding, marketing strategy, content, research & analytics, and PR, growing massive audiences across all platforms. He founded a digital agency, Creative Asylum, on two picnic tables in his living room and over a decade led the company from 2 to 120 employees and 4 offices worldwide. Alongside all of this marketing expertise and experience, he has a law degree from Loyola Marymount University and a Cultural Anthropology degree from UC Santa Barbara.
Program
All times stated are in Pacific Time (PDT)
---
10:00 a.m.
Welcome: Nature Is Our Solution
Kevin Reilly
Chairman of the Board of Trustees, The Nature Conservancy in California
---
10:05 a.m.
Opening Session
Mike Sweeney
The Nature Conservancy in California's Executive Officer
Alexandra Cousteau
Explorer
---
11:00 a.m.
The Politics of Conservation
Jay Ziegler
The Nature Conservancy in California's Director of External Affairs and Policy
Dolores Huerta
President & Founder of the Dolores Huerta Foundation and Community Organizer
Jerry Brown
Former California Governor
---
12:00 p.m.
Keeping Nature in Business
Mike Sweeney
The Nature Conservancy in California's Executive Officer
Manny Maceda
Worldwide Managing Partner, Bain & Company
Mark Hawkins
President and Chief Financial Officer at Salesforce
Jenna Johnson
Head of Patagonia, Inc
Maya Chorengel
Co-Managing Partner at The Rise Fund
---
1:00 p.m.
Still An Inconvenient Truth
Matt Simon
Staff Writer at Wired
Michelle Nijhuis
Science and Environmental Justice at the Atlantic
Amy Martin
Founder and Executive Producer of Threshold
Juan Gonzalez
Rutgers Professor of Professional Practice, Journalism and Media Studies; Co-Host, Democracy Now!
Daniel Johnson
The Nature Conservancy in California's Director of Marketing and Communications
---
2:00 p.m.
Closing
David Gadsden
Director of Conservation Solutions at ESRI
---
2:05 p.m.
Closing Plenary
Jennifer Morris
The Nature Conservancy's Chief Executive Officer
Dr. Jane Goodall, DBE
Founder, the Jane Goodall Institute & UN Messenger of Peace
---
From local California preserves we protect to TNC's Global landmarks, we thank you for your continued support and we invite you to dive into this series!