CoralCarib aims to use advanced strategies to improve marine biodiversity in priority coral reef ecosystems in Cuba, Dominican Republic, Haiti and Jamaica
Through project interventions, healthier and more resilient reefs will provide socio-economic benefits to people living in the coastal zones in these four countries. Project activities are designed to protect, restore, and sustainably use coral reefs with high potential to survive future climate impacts, using a pioneering new modeling approach to identify and prioritize coral climate refugia sites.
What can CoralCarib do in the region?
This project aims to improve local livelihoods and climate change impacts by restoring key coral reef areas in four unique geographies within the Caribbean
Download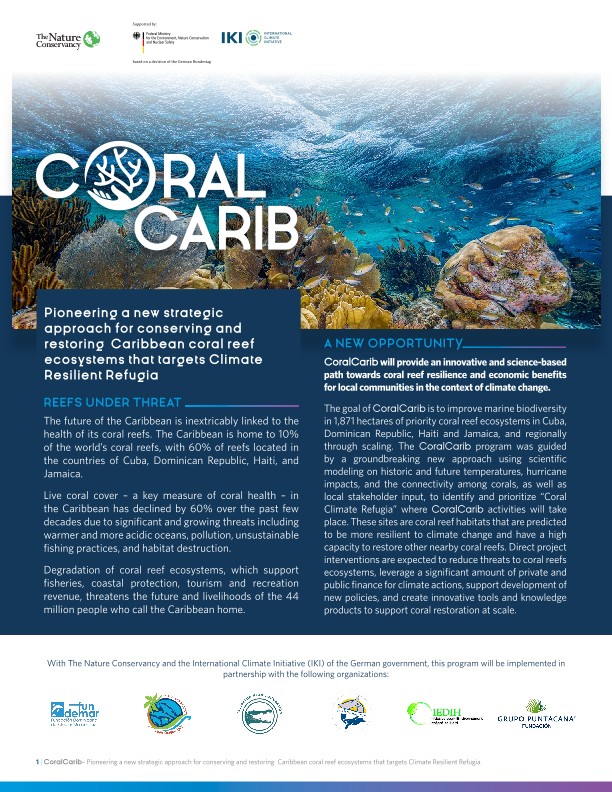 CoralCarib Project
Designed to improve coral reef resilience, marine biodiversity, and economic benefits in Haiti, Jamaica, Cuba and the Dominican Republic
DOWNLOAD
---
Partnerships
Thank you to all of our wonderful partners
We couldn't make this project a reality without your valuable contributions
Coral Carib Events