Join TNC in New Mexico and Patina Gallery to celebrate Earth Day with an environmental and creative collaboration called Preserving the Canyon.
On Friday, April 22nd, Kay Khan—an exceptional hand embroidery artist represented at Patina Galley—will  present an exclusive design with a deep range of colors to reverence the natural world. Influenced by the flowers at TNC's Santa Fe Canyon Preserve, Khan's one-of-a-kind piece will be filled with gifts from some of Santa Fe's favorite local businesses and available for purchase to benefit trail improvements and enhancements at the popular natural space.
Khan—who's from Virginia and now lives in Santa Fe—utilizes different sewing techniques to weave together a mosaic of vivid colors and intricate details. Moved by pattern, structure, color and composition, her aspiration is to express a narrative that conveys what she sees and feels through her work.
Khan's work has been shared in numerous publications around the world and is in the permanent collection of the de Young Museum in San Francisco, CA, Museum of Art and Design in New York, and the New Mexico Museum of Art in Santa Fe, NM, as well as other notable institutions.
Funds raised by the sale of the usable textile pack will go toward renovations at the 20-year-old preserve. What started as a PNM land donation, the preserve has turned into a 575-acre oasis with wildflowers, birds, willows, deer and beaver.
Earth Day
Funds raised by the sale of the usable textile pack will go toward renovations at Santa Fe Canyon Preserve.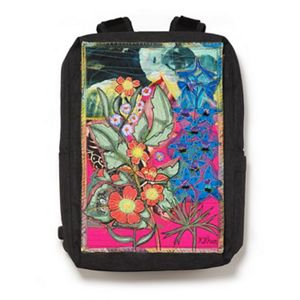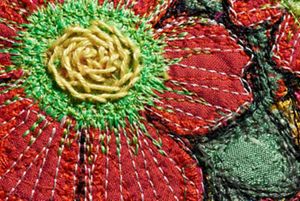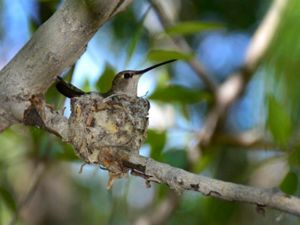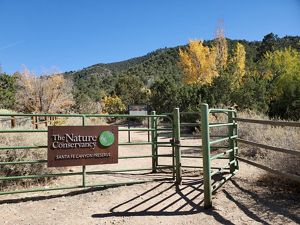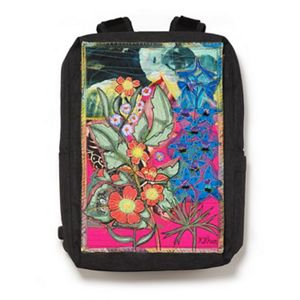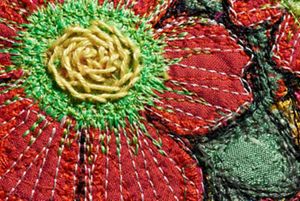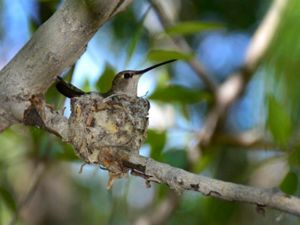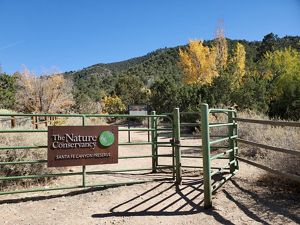 "With 30,000 annual visitors to the preserve, it became clear we needed to make improvements to this place and ensure its accessibly to remain a world-class natural area," said Terry Sullivan, TNC's state director for New Mexico.
In addition to new interpretive and multi-lingual signage, the chapter will build an ADA-compliant trail, a bird blind and an educational gathering space.
Thanks to all the Santa Fe businesses for participating in this special Earth Day collaboration:
Cafecito
Chiaroscuro Gallery
Four Seasons
Goler Shoes
Jean Cocteau Cinema
Museum of New Mexico Foundation
Natural Grocers by Vitamin Cottage
Ohori's Coffee
Opuntia
Positive Energy Solar
Santa Fe Botanical Gardens
Second Street Brewery
Site Santa Fe
Ski Santa Fe | Sandia Peak
Violet Crown
Wild Life | Santa Fe Dry Goods
The Nature Conservancy is a global conservation organization dedicated to conserving the lands and waters on which all life depends. Guided by science, we create innovative, on-the-ground solutions to our world's toughest challenges so that nature and people can thrive together. We are tackling climate change, conserving lands, waters and oceans at an unprecedented scale, providing food and water sustainably and helping make cities more sustainable. Working in more than 70 countries and territories, we use a collaborative approach that engages local communities, governments, the private sector, and other partners. To learn more, visit nature.org or follow @nature_press on Twitter.