Watch this short video for an introduction to the Water Funds Toolbox.
---
This is the beta-version of the Water Funds Toolbox. The Nature Conservancy and its partners are actively working to enhance this important guide for scoping, designing, operating, and monitoring water funds. You are invited to directly support this highly collaborative effort by contributing your ideas, experience, and resources (see link above for contact information).
---
PURPOSE

Why has a Toolbox been developed?

The Nature Conservancy and its partners have been working to standardize their +15 years of experience developing water funds to help meet the rapid increase in demand for guidance on how to scope, design, and operate water funds. This Toolbox has been designed by water funds practitioners for practitioners and advocates of the water fund concept. Accordingly, the Toolbox is an opportunity to further synergize the capacity of staff and partners across the world by utilizing the provided guidance and collaborating to enhance this iterative support-tool.




A Brief History of Water Funds

The Nature Conservancy has been helping to secure water for downstream water users for over 15 years by facilitating targeted investments by businesses and governments in source water conservation. Through over 120 local partnerships across 10 countries, the Conservancy has developed a replicable financial and governance model – water funds – that allows water users to invest collectively in the conservation of key lands upstream. These lands include upstream areas that filter and regulate water supply, while simultaneously protecting critical terrestrial and aquatic biodiversity that support the integrity of ecosystems and the life they sustain.

Traditional urban water management systems that focus on engineered solutions – like aqueducts, pipes, and drains – will likely be insufficient to deal with the pressures of global urbanization and climate change. These "business as usual" solutions are expensive, degrade over time, and can have devastating effects on the health of rivers, floodplains, and wetlands. Accordingly, water funds provide an attractive vehicle to investors, such as food and beverage companies, water utilities and others, to minimize treatment costs and reduce the likelihood of future water shortages. The transparent, multi-stakeholder structure of water funds can furthermore improve relationships with local communities and host governments, leading to more favorable policy and regulatory environments. In short: water funds offer the promise of a transformative and lasting approach – through innovative finance and governance – to secure the health and productivity of water sources that are fundamental to sustainable growth and prosperity.

The water fund model was first applied in Quito, Ecuador in 2000, in response to the degradation of the natural landscape where water sources are located. While the structure of subsequent water funds varies from place to place depending on local opportunities and investor need, the track-record of delivery pioneered in Latin America has led to replication in the East Africa, China, and the United States. In total, there are 25 water funds actively operating and more than 40 in development across the world. Visit the water funds around the world section to learn more!




What are some of the benefits of developing a water fund?

Water funds can produce a wide range of benefits. From water services, to protecting critical biodiversity, to sequestering carbon amidst a rapidly changing climate, a number of benefits can be accrued for people and for nature. For instance, just a few of these benefits may include:

● regulation of the water cycle.

● improved water quality.

● protection or restoration of aquatic and terrestrial biodiversity.

● job creation.

● economic alternatives for communities (livelihoods).

● prevention of catastrophic wildfires.

● enhanced health and well-being (e.g. prevention of pollen, disease).

● mitigation of risk to business operations.

● protection of water supplies for future generations.

Explore the many sections below to learn more about water funds and the Water Funds Project Cycle!
ABOUT

What is a Water Fund?

Learn more about the key principles behind the water fund concept and watch selected videos that highlight some of TNC and partners' experience around the world.









---
Do you want to make a contribution or have a question?
Access the 'Submit' button below to:
● describe your experience;

● contribute documents, videos, images, stories; and

● share your comments and ideas to enhance the Toolbox!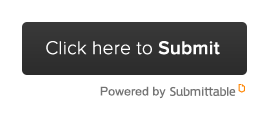 You may also contact the Toolbox administrator if you have specific questions you'd like to discuss.
Back to Top