Oklahoma Conservation Leadership Academy
Developing passionate leaders to ensure a sustainable future for Oklahoma.
Do you believe having a healthy environment is important? Do you believe that more could be done in Oklahoma to incorporate conservation practices in both cities and rural areas?

Then consider joining the Oklahoma Conservation Leadership Academy! OCLA is a starting point for educating individuals that shape the future of Oklahoma - providing them with the knowledge needed to make enlightened personal and civic decisions, and encouraging nature-based solutions to conservation challenges facing our state.

OCLA is a year-long program consisting of field trips and educational opportunities to learn about science-based conservation efforts throughout the state. Each year, up to 40 individuals are selected for OCLA from a competitive application process. Members are challenged to steward an innovative and environmentally sustainable approach within their own community, home, or workplace.

The goal of OCLA is to inspire innovation and to cultivate meaningful and lasting relationships that support solutions which provide benefit for both people and nature. By utilizing nature-based solutions, we can support the growth, sustainability and economic vitality of Oklahoma.
2018-19 OCLA MEMBERS
Craig Abbott, Oklahoma City, owner of Abbott Dermatology
Amanda Baker, Grove, customer service representative for Hard Rock Café
Zack Castro, Norman, University of Oklahoma student
Erik Dilts, Oklahoma City, director of environmental projects for Enable Midstream;
Nick Doctor, Tulsa, chief of community development and policy for the city of Tulsa
McKinly Dortch, Stillwater, Oklahoma State University student
Laura Finley, Oklahoma City, supervising attorney, Oklahoma Department of Environmental Quality
Rachel Gunnoe, Oklahoma City, social responsibility representative for Chesapeake Energy
Eric Hemphill, Edmond, manager of sustainability and alternative transportation, University of Central Oklahoma
Jack Hicks, Durant, director of land management, Choctaw Nation
Bradley Higginbotham, Midwest City, technologist, Boeing
Patrick Ivey, Oklahoma City, sales performance director, Cox Communications
Skeeter Jordan, Oklahoma City, attorney, Crowe & Dunlevy
Joshua Keown, Oklahoma City, regulatory supervisor, Devon Energy
Andrew Kowalski, Oklahoma City, relationship manager, Bank of Oklahoma
Dwight Lawson, Oklahoma City, CEO, Oklahoma City Zoo
Tobias Markey, Oklahoma City, community liaison, Whole Foods
Mary McAtee, Broken Arrow, digital content specialist, city of Broken Arrow
Brandon McEachern, Oklahoma City, senior support engineer, Dell
Taylor Miles, Oklahoma City, corporate development manager, Oklahoma City Boathouse
Caroline Patton, Oklahoma City, community leader
Matt Peacock, Norman, owner and architect, WPM Design Group
Katrina Pollard, Norman, environmental programs specialist, Oklahoma Department of Environmental Quality
Connie Scothorn, Oklahoma City, owner and landscape architect, CLS & Associates
Cindy Spitler, Tulsa, environmental specialist, OneOk
Sam Stropes, Oklahoma City, architect, Beck Design
Nate Tschaenn, Oklahoma City, director of horticulture, Myriad Gardens
Tracy Vargas, Choctaw, management analyst, Department of Housing and Urban Development
LEADERS TAKING ACTION IN THEIR COMMUNITY
Check out some examples of the more than 20 projects that were a result from the class of 2017-18.
Local real estate investor Elise Kilpatrick of Tulsa owns a building that is prone to flooding. Before OCLA, she was exploring costly solutions. During the OCLA program, she was inspired to explore natural solutions and ended up installing a series of water catchment gardens instead. The parking lot was sloped to drain storm water to a series of gardens with native plants that would catch and filter the water, then cascade into a second garden. In the future, Elise aims to add trees to the gardens.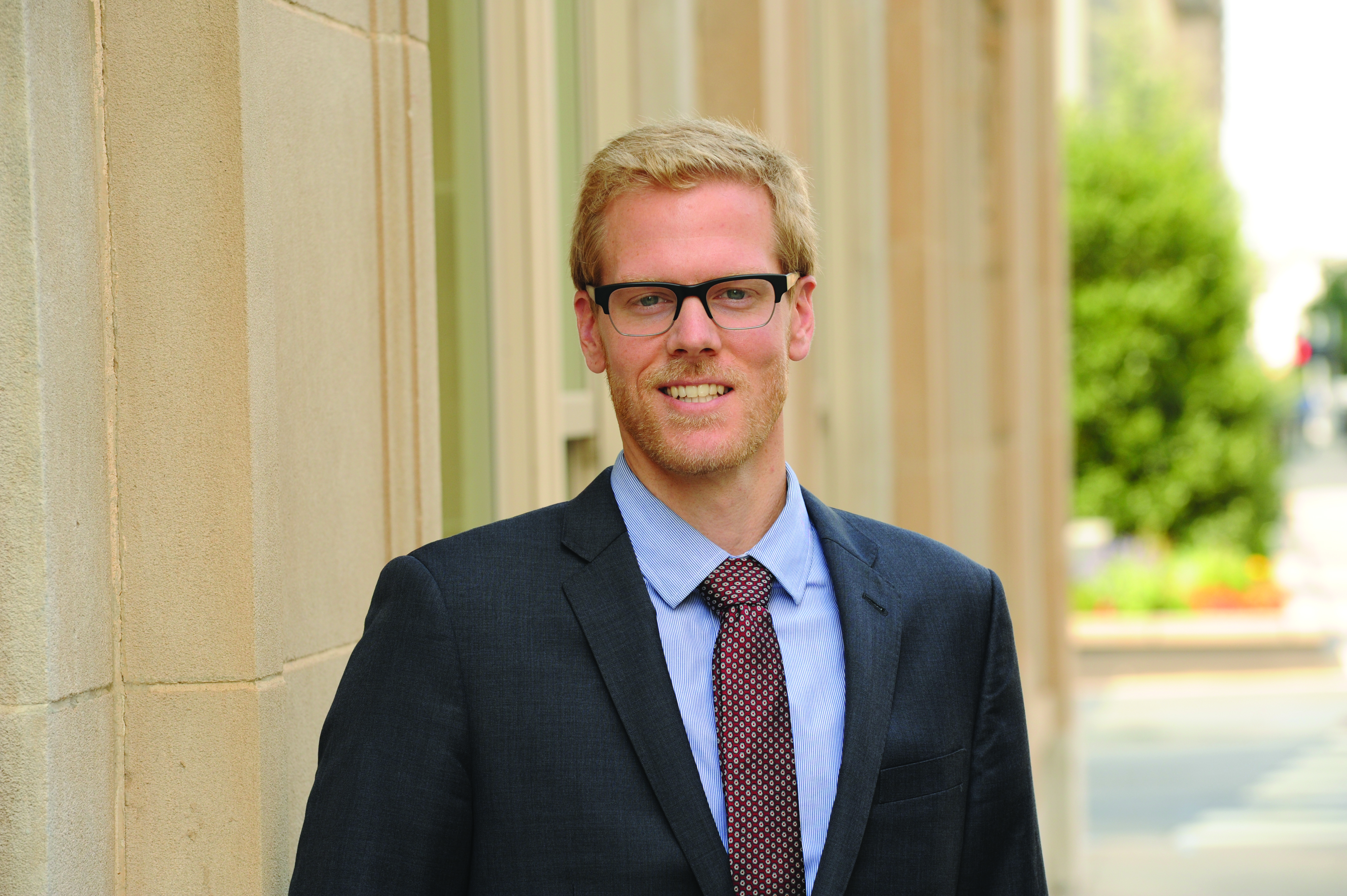 Tim Soweke, OKC attorney for Crowe & Dunlevy, recognized that one of his most valued natural assets in the city, the OK River, was not being properly protected and that there was a gap in its long-term protection plan regarding clean ups, water quality, and environmental justice and access. Tim decided that he could make the greatest change by deploying his skills as an environmental attorney and experienced environmental grants manager to launch a new 501(c)(3), Friends of the OK River.
Bonnie Patterson of OKC was inspired to implement a waste-reduction program at her business, Kids Club Learning Center. She eliminated all Styrofoam and most paper products, and instead, is now using real dishware and utensils. She also installed electric hand dryers in the bathrooms to eliminate the need for paper towels. After purchasing supplies and paying staff for the extra dishwashing workload, the daycare realized a monthly net savings of $306 which will go towards the purchase of a new commercial dishwasher.
Join OCLA!
Deadline to submit applications foor the OCLA class of 2019-20 is March 29, 2019. All applications must be typed and require signatures, references, a headshot and an application fee of $25.