With your help, The Nature Conservancy is celebrating another enormously successful year. From conservation projects that are helping to recover endangered and threatened species to the continued financial support of our work through monumental legislation, we're thankful for the many ways people have shown up for nature this year!
Our team is leading conservation on the ground throughout the state of Ohio.
Guided by science, we are protecting forests, restoring streams and wetlands, revitalizing natural areas that support rare and endangered species and engaging with farmers to balance our need for food with the conservation of nature. We are also conducting research, on our preserves and throughout the Great Lakes, to understand current impacts to communities, fish and wildlife so that we can create a future where people and nature thrive together.
Partnering with Indigenous Peoples
Discover how TNC is listening to and working with Indigenous communities around the world.
Learn More
As we work to achieve this vision for the future of Ohio, we also recognize Indigenous peoples as original stewards of this land and respect and appreciate that we build today from their legacy and heritage. As staff members, and as an organization, we are working to be an ethical and effective conservation partner, which means listening, acknowledging the past and building trust.
The Nature Conservancy is working in partnership with Indigenous Peoples and local communities to support their vision(s), learn from their stewardship experiences, and amplify their leadership in conserving lands, waters and ways of life. We invite you to join us as we continue our own learning journey, to rediscover or deepen your understanding of American Indian history in Ohio.
Securing Clean Water for Ohio
Discover how we're protecting and restoring clean water for all.
Learn More
Conserving Ohio's Waters
From the shores of Lake Erie to the banks of the Ohio River, water sustains us. We rely on it for drinking water, industry, recreation and so much more. Lake Erie alone supplies drinking water to 11 million people.
In 2022, TNC worked to restore and protect our waters and the lands that cradle them to ensure that we protect our health and wellbeing today and into the future. 
Healthy Lands Lead to Healthy Waters
Conserving Ohio's Climate-Resilient Lands
Explore how we're protecting climate-resilient lands for all.
Learn More
Protecting Ohio's Lands
Climate change and loss of biodiversity threaten the future of people and nature worldwide. The Nature Conservancy is addressing these interconnected issues by conserving the lands and waters on which all life depends. 

Here in Ohio, we're doing our part by conserving valuable habitats that will help us achieve our climate and biodiversity goals. By protecting and restoring habitats like wetlands, streams, rivers, lakes and forests, TNC is helping to reconnect fragmented habitats for plants and wildlife while ensuring the resiliency of these systems to support people and nature in a changing climate.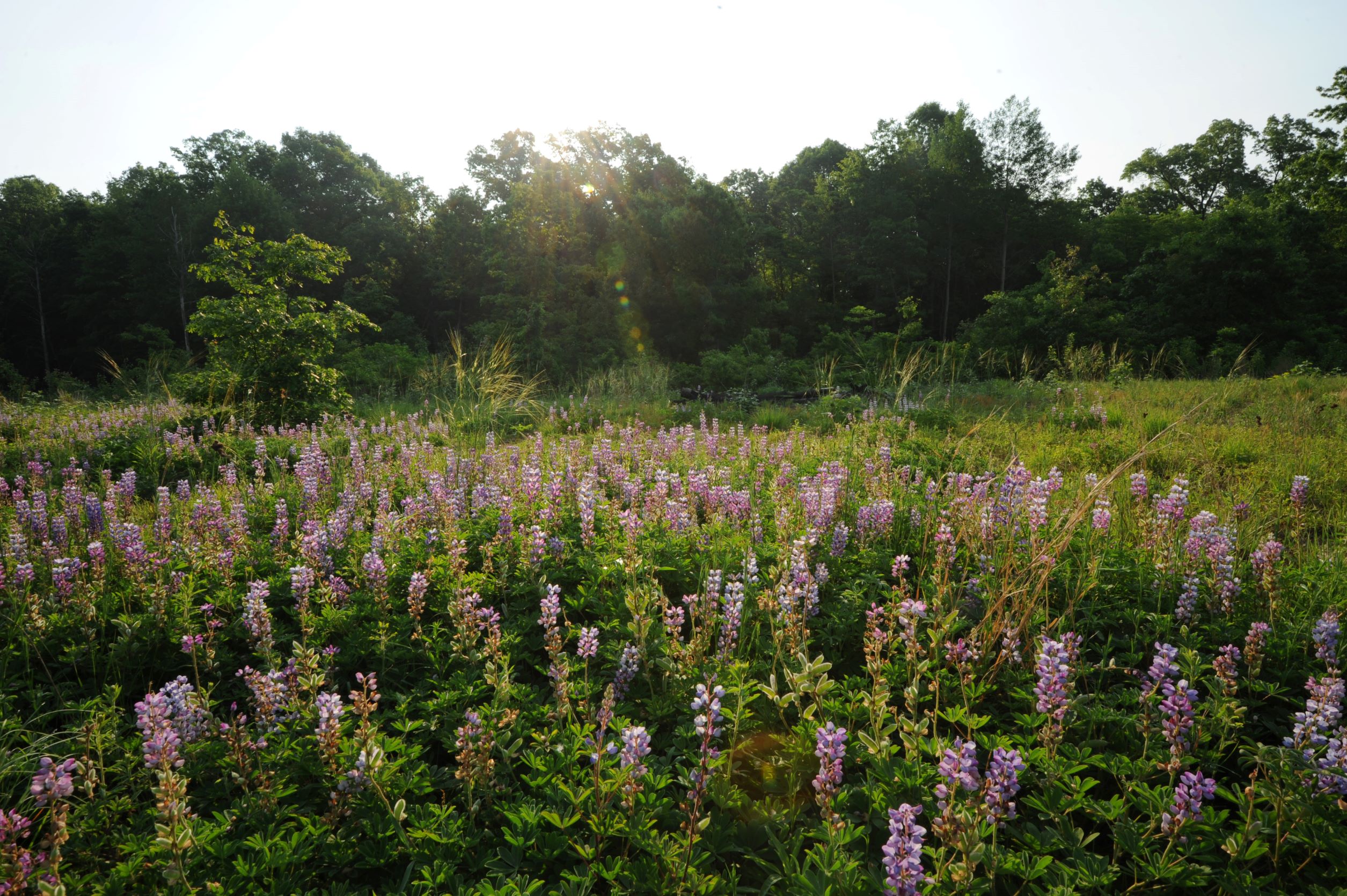 Celebrating 50 Years at Kitty Todd Preserve
In May, we celebrated the 50th anniversary of the opening of the Kitty Todd Nature Preserve. Home to the globally endangered black oak savanna community, the preserve has one of the highest concentrations of rare species of any nature preserve in the state.
Growing Ohio's Protected Natural Areas
Conserving Plants in Northeast Ohio
Habitat fragmentation, the introduction and spread of non-native species, climate change and more threaten many of the native plants that our ecosystems depend upon. In Ohio, we're researching and working with volunteers and partners to protect and restore habitats to ensure that Ohio's plants, like these listed below, can thrive.
Creating Solutions for Climate Change in Ohio
Learn how TNC is creating a climate-resilient future for Ohio.
Learn More
Science-Based Climate Action in Ohio
Climate change is no longer a crisis of the distant future. It's here, now. We see it happening in extreme wildfires, droughts, floods, hotter temperatures and rising sea levels. To survive, we need to adapt our thinking and our actions to account for the severe changes we already see happening. 
But to thrive in the coming years, we need to lean on and into nature and the cost-effective solutions that already exist. While there is no one, true solution to the myriad of issues we face from climate disruptions, we have hope. From practical solutions such as solar panels to poltical advocacy and growing partnerships, TNC is working on diverse and innovative solutions to tackle the growing climate challenges. 
Ohio Climate Solutions by the Numbers
80%

of TNC's suggestions were included in the Infrastructure Investment and Jobs Act, including funds for renewable energy development on former mine lands.

$12.8 B

dollars could come to Ohio from the Inflation Reduction Act for renewable energy development, climate-resilient infrastructure and sustainable agriculture & forestry.

300,000

acres of land across former mines and brownfields in Ohio could be used for solar generation.

769,109

metric tons of CO2 removed from the atmosphere in 2022 by improving management of natural areas. This equals stopping emissions from 165,719 cars driven for one year!
Ohio-based Solutions for Climate Change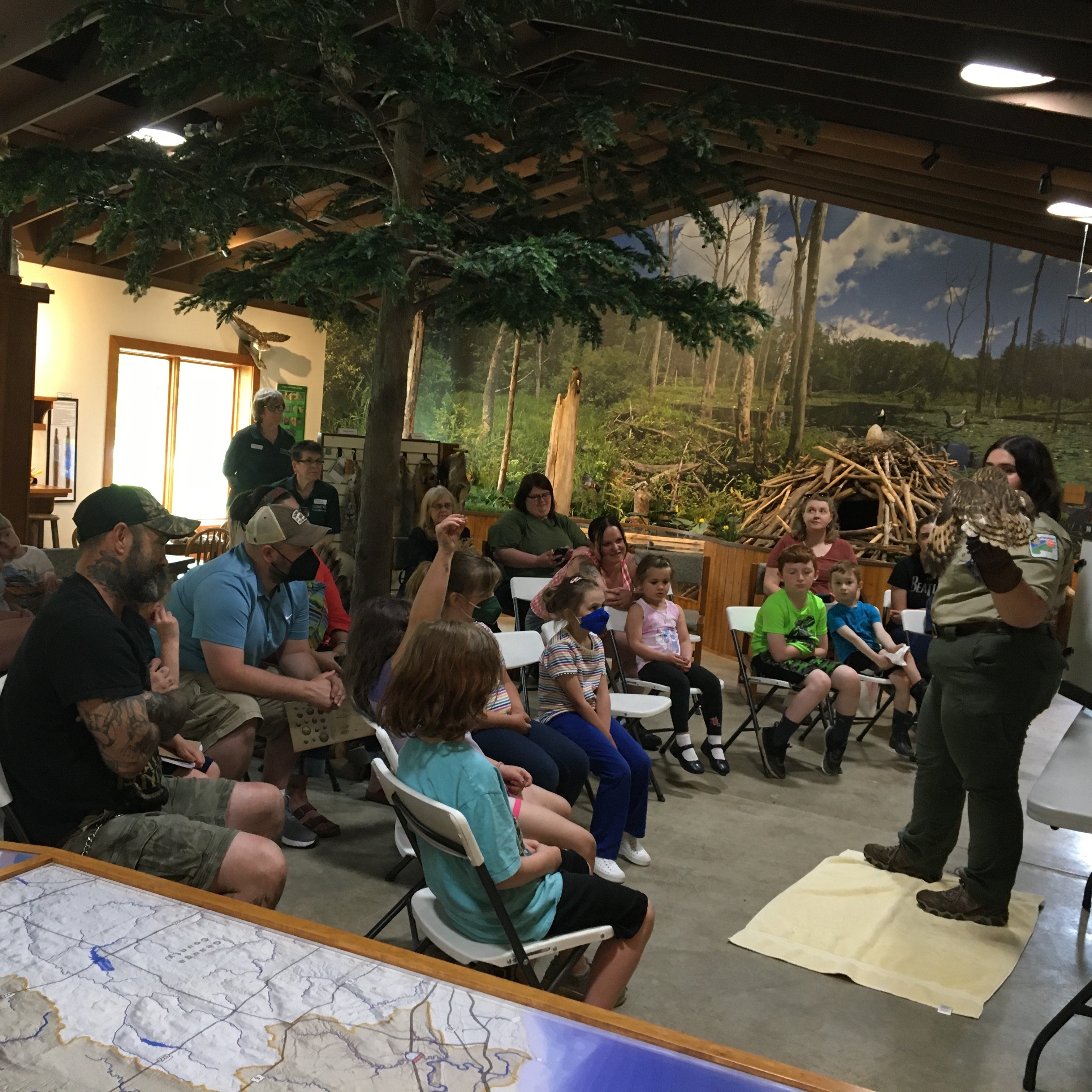 Bissell Nature Center
Programming returned to the Dr. James K. Bissell Nature Center after a two-year hiatus due to COVID.
©

David Ike
Bissell Nature Center is Back in Action!
After being closed for nearly two years during the pandemic, the Dr. James K. Bissell Nature Center reopened to visitors in 2022. TNC Staff Volunteers have welcomed more than 300 visitors to the center in addition to providing nature-based field trips for youth organizations and schools this past fall. The nature-centric events such as a Backyard Bird Count, multiple hikes and presentations have been a big hit with more than 150 participants. TNC Staff and Volunteers are excited to start planning the activities for 2023 and hope to see you there!
Expand to see more
Collapse to see less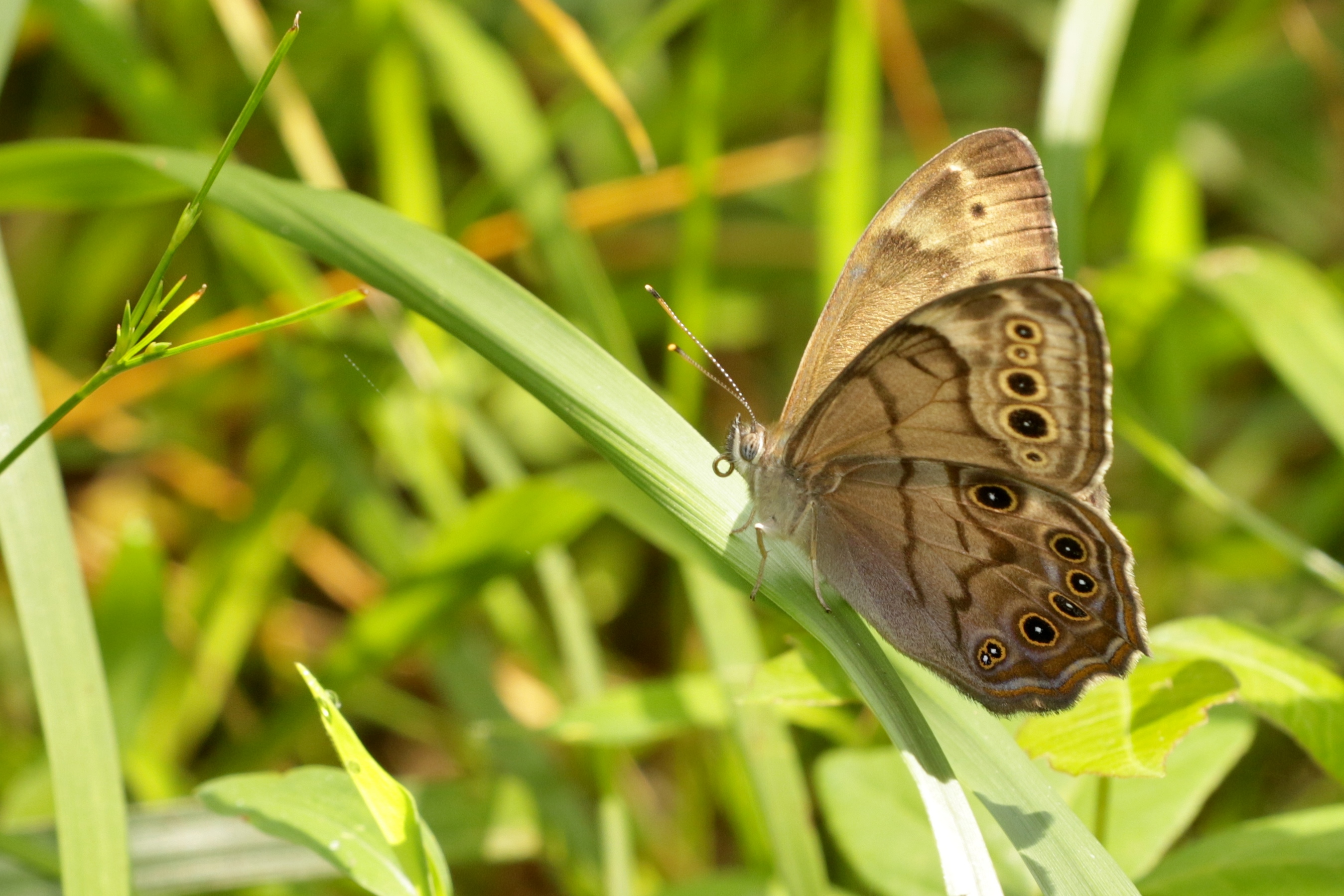 Northern Pearly-eye Butterfly
These woodland butterflies have been spotted at our Big Darby Creek Headwaters Nature Preserve.
©

Judy Gallagher CC by 2.0
Celebrating 10 Years of Butterfly Monitoring in Central Ohio
A decade of data for a specific group of wildlife can be so valuable to scientists and communities alike! Over the past 10 years, volunteers in central Ohio have spent hundreds of hours to collect simple count data on butterflies and other pollinators in collaboration with the Ohio Lepidopterists Society and the Cleveland Museum of Natural History. The Big Darby Creek Headwaters Nature Preserve near Middleburg, Ohio is home to many pollinators including luna moths, skippers of all varieties and iconic species like spicebush swallowtail and monarch butterfly. This data is essential to assessing the health of pollinators at the local and landscape/state level and to determine patterns in this changing climate. We humbly thank Staff Volunteer Diane Weeks for her leadership of this project over the past decade and look forward to many more years of success with our new leader Laurie Lowe. 
Expand to see more
Collapse to see less
People in Nature by the Numbers
650

participants joined our community engagement programs.

4,700

volunteer hours were logged in 2022 in preserve stewardship activities, such as invasive species removal, native tree plantings, trail maintenance and more.

2,600

youth were reached and connected to nature through our outreach events in 2022.
2022: Our Year in Photos
With your help we have accomplished many goals toward a clean, healthy, thriving Ohio.
There is still more to do, but we can't do it without you.